New Harley-Davidson 2018 Harley Davidson FAT BOY near Annapolis MD for Sale in Baltimore, MD
2018 Harley Davidson FAT BOY near Annapolis MD
2018 Harley Davidson FAT BOY
For almost 30 years, the Harley Davidson Fat Boy motorcycle has delighted bikers with its sturdy yet sleek design. Made popular in modern culture by appearing in movies and television shows such as The Terminator 2 and Sons of Anarchy, the 2018 version of this classic is just as awesome as the original. Although the entire motorcycle is a beautiful vehicle to behold with its chrome finishes and various colors, three features stand out the most: the engine, the frame and the wheels.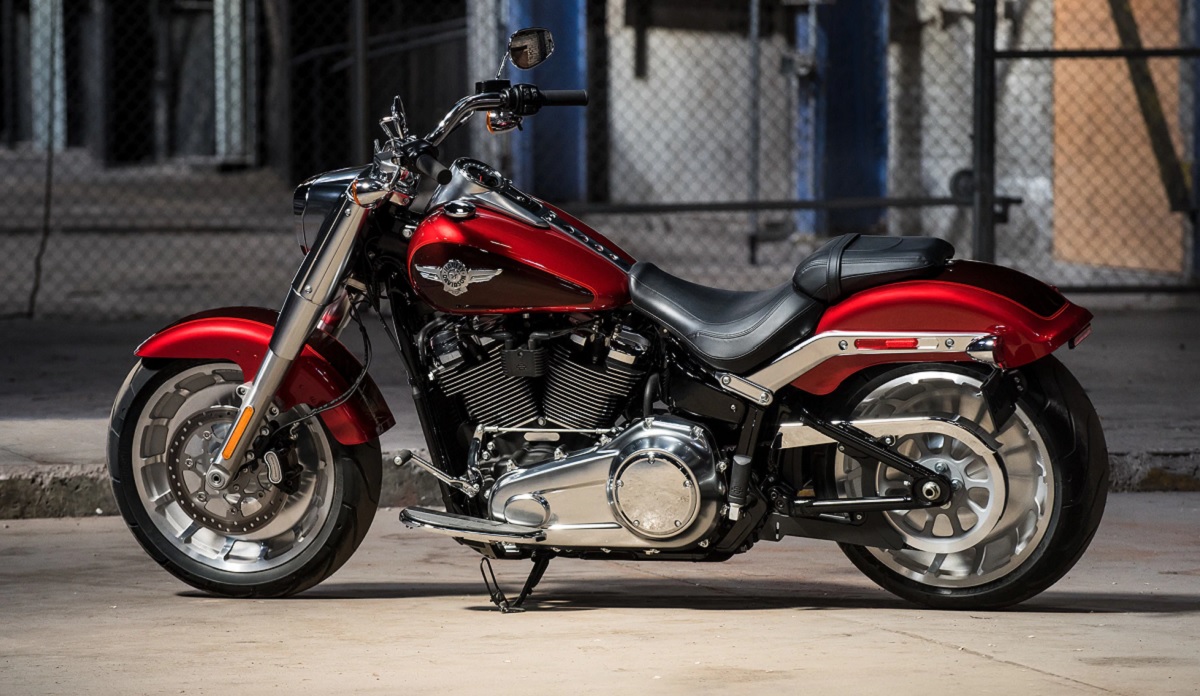 The Energetic Engine – 2018 Harley Davidson FAT BOY
The 2018 Harley Davidson Fat Boy harnesses the power of the Milwaukee-Eight engine, an innovation that was introduced in 2017. The engine's design is the result of Harley-Davidson listening to its clientele concerning improvements over the Twin Cam engines. The Milwaukee-Eight engine's taking in and dissipation of fuel is 50 percent more than its predecessor. Because it is more efficient at using fuel, less gas is used. These engines also make the motorcycle go 10 percent faster than the previous machine! They are available in the 107 and 114 models.
Another issue that the company took into account was the engine's inclination to get too hot. They solved this issue by using a better coolant system. They also made the engine more powerful to boot! With all of this power, won't the bike shake more? The answer is no because Harley-Davidson solved this problem too.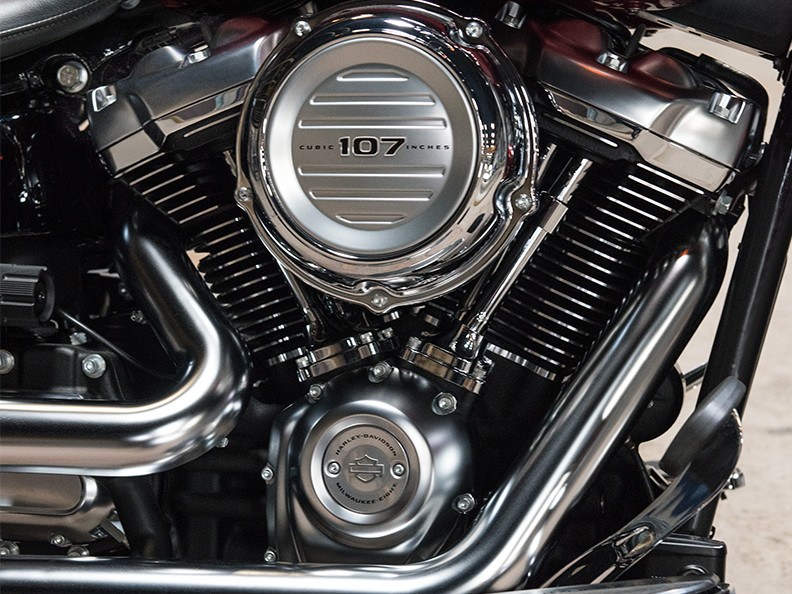 Frame – Harley Davidson FAT BOY near Annapolis
The 2018 Harley Davidson Fat Boy motorcycle still retains that soft-tail framework from the past, but it has been updated to meet today's demands. It is more durable but weighs less than earlier frames. A lighter body translates into a faster ride. The shock absorbers are enhanced as well giving the driver a smoother commute. The Fat Boy frame is lighter, faster, durable and a smooth ride.
Those Wonderful Wheels – 2018 Harley Davidson FAT BOY dealer
One of the features on this Harley that made people who rode it in the past feel like a boss were the magnificently massive wheels! The 2018 model does not disappoint! Its fat, front wheel measures 160 millimeters (6.25 inches). It's burly, back or rear wheel measures 240 millimeters (9.45 inches).
Having wider wheels has a few advantages. One of them involves more control while riding. This bike is a powerhouse! Therefore, a biker will need tires to accommodate that power and speed. Another advantage is that wider tires hug the road more. Wet roads are not a problem with these tires. Bouncing on small pebbles or uneven roads do not disturb these wheels either. Along with the shock absorbers, broad wheels provide a fluid and stable journey.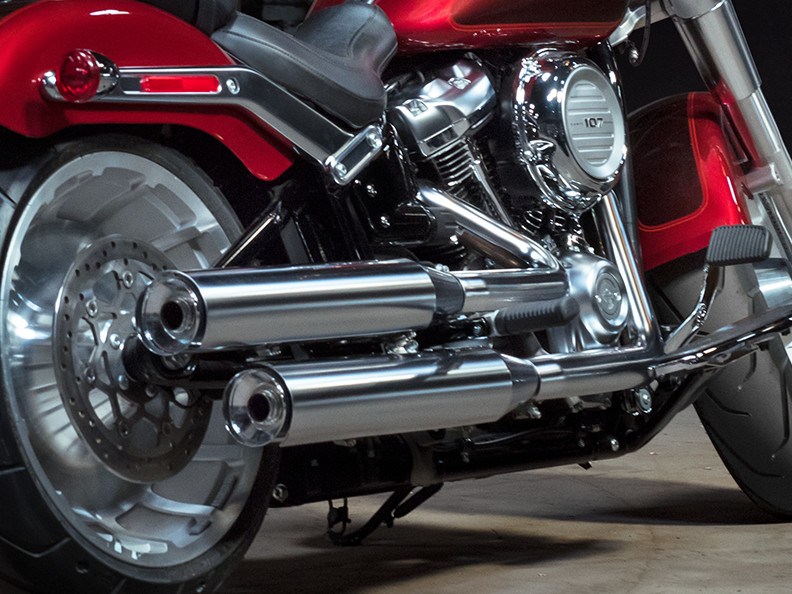 2018 Harley Davidson Fat Boy is build for the Harley enthusiast.
Its design enables its riders to experience speed, power and safety. It is the perfect vehicle for driving in inclement or sunny weather.
Where Can I Get Mine?
Many people who admire the Harley Davidson brand may be asking, "Where can I get my Fat Boy?" If you live near Annapolis MD, you have several choices! Here are a few dealerships that will help you acquire your 2018 Harley Davidson Fat Boy near Annapolis MD. They will also answer any questions you may have about the motorcycle.