New Harley-Davidson 2018 Harley-Davidson® Touring Road Glide Special FLTRXS – Annapolis Area for Sale in Baltimore, MD
2018 Harley-Davidson® Touring Road Glide Special FLTRXS – Annapolis Area
2018 Harley-Davidson® Touring Road Glide Special FLTRXS
Regardless of whether you have decided to purchase your first Harley-Davidson® or you are ready to make an upgrade to a more powerful bike, your attention may be turned to what the Touring Road Glide Special FLTRXS for 2018 offers. This is a popular model that carries the brand's iconic style and that also delivers impressive performance each time you get behind the wheel. Before you decide which bike to take home in the Annapolis area, you should make plans to stop by Harley-Davidson® of Baltimore to test drive this gorgeous bike and to check out its standard features and customization options.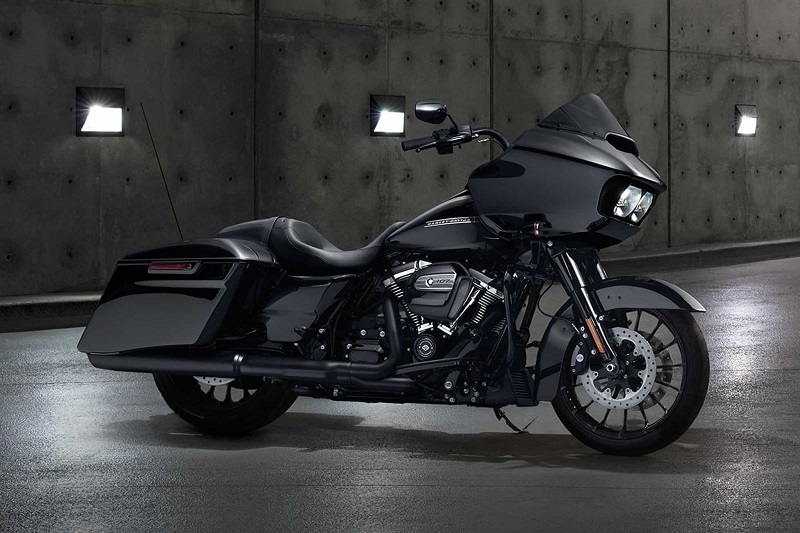 Sleek, Aggressive Style – 2018 Harley-Davidson® Touring Road Glide Special
If you are in the market to purchase a 2018 Harley Davidson, there are more than a dozen trim levels to choose from. The Touring line is designed to provide you with a stable yet powerful performance without sacrificing on style. The most recognizable feature that distinguishes this bike from others in the Touring line is at the rear. Stretched saddlebags cover both sides of the rear wheel and have an elongated appearance that gives this bike modern spin on a classic look. These saddlebags are as functional as they are stylish because they have a one-touch access feature and give you a secure place for any cargo you need to haul around. All of the visible mechanical equipment on the Touring Road Glide Special FLTRXS for the 2018 model year is blacked-out with the exception of a circular feature on the front wheel in steel. The front wheel has a talon design that is characterized by large, solid spokes. The body of the bike is available is six colors. These are vivid black, industrial gray denim, wicked red denim, billiard blue, scorched orange with a black accent and silver flux with a black accent.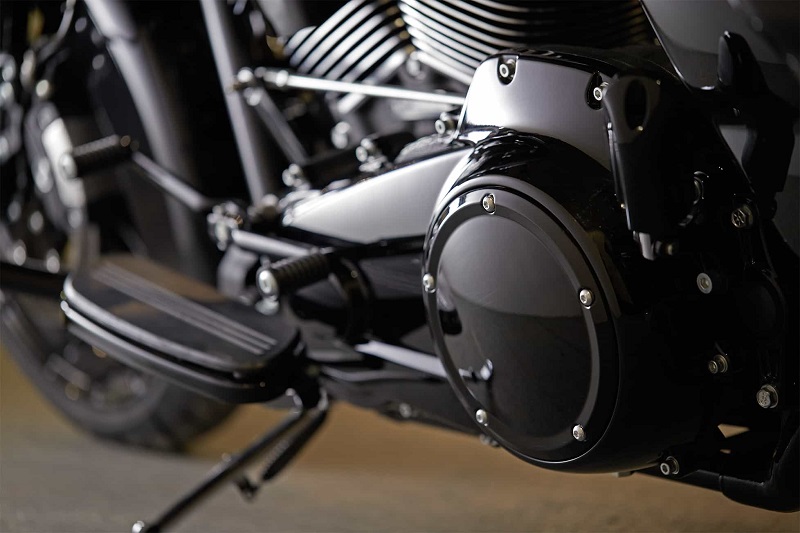 The body color extends to the instrumentation area as well as the saddlebags in the rear. When you sit on the black, contoured seat, you will feel in complete control of this powerful beast, and you will have a high-tech control panel directly in front of you that gives you access to all of the comfort and convenience features that this bike comes with. This panel controls the powerful sound system, Bluetooth connectivity, the USB port, the voice recognition technology and more. It also features the control gauges that have a classic analog look. Our dealership serving Annapolis Rosedale Frederick Laurel is your convenient source for a great selection of current models and for friendly, helpful service from our sales team.
Powerful Performance – Harley-Davidson® Touring Road Glide Special near Annapolis
When you decide to buy a 2018 Harley Davidson, you understandably expect it to deliver incredible performance each time you cruise down the road in the Annapolis area. The 2018 Harley-Davidson® Touring Road Glide Special FLTRXS will not disappoint you. This bike is equipped with a Milwaukee-Eight 107, V-Twin engine that delivers 122 foot-pounds of torque. To ensure a smooth ride through town, the bike is equipped with Reflex-linked Brembo brakes that are paired with anti-lock brakes. You can choose between 18-inch or 19-inch wheels. The performance as well as look of the bike are brought to life through dual tapered-exhaust mufflers in black. To add to your enjoyable time on this Touring bike, it also includes cruise control as standard equipment.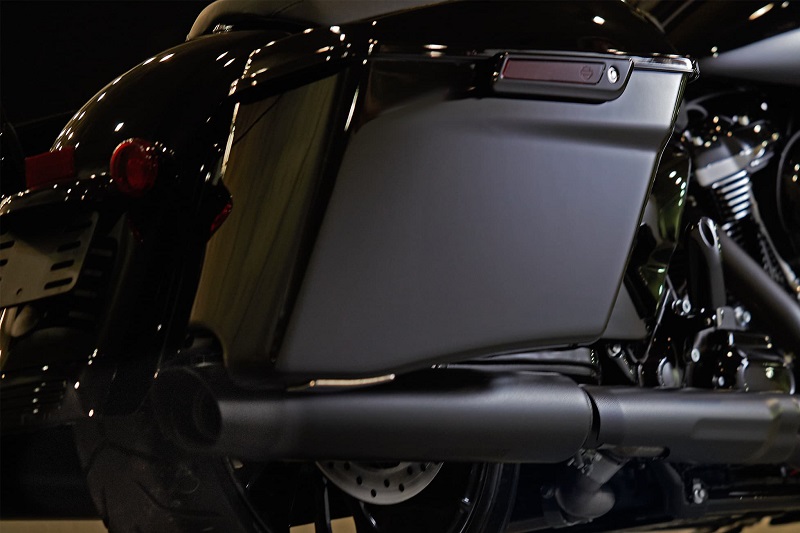 Exceptional Customization Options – 2018 Harley-Davidson® Touring Road Glide Special dealer
While the 2018 Harley-Davidson® Touring Road Glide Special FLTRXS has the powerful look that you are looking for as well as all of the performance features that you desire, you may also want your new bike to be customized specifically to suit your needs and desires. This 2018 Harley-Davidson® can be customized to improve its style as well as your experience on the road. For example, there are multiple handlebar styles and colors, fender options and custom wheel kits. There are also sound system features, road gliding kits, lamp mounts, brake lights and many other features. Through Harley-Davidson® of Baltimore serving Annapolis Rosedale Frederick Laurel, you can explore some of the many customization features that are available specifically for your new Touring Road Glide Special FLTRXS. These features are also available through the online store.
Regardless of whether you decide to take home the new Road Glide Special FLTRXS or another Touring model soon, our knowledgeable sales team at Harley-Davidson® of Baltimore serving Annapolis Rosedale Frederick Laurel is available to help you learn about the options. Test driving a few models in the Annapolis area will give you a chance to compare the handling and performance of this model against others that you may be interested in. You are invited to stop by the local dealership soon at your convenience, or you can contact us today by phone for more information and to request an appointment.