New Harley-Davidson 2019 Harley-Davidson Deluxe in Baltimore MD for Sale in Baltimore, MD
2019 Harley-Davidson Deluxe in Baltimore MD
2019 Harley-Davidson Deluxe
As the name suggests, the Harley-Davidson Deluxe is a model that takes your time on the road to new heights with its special features throughout. This is a mid-range option included in Harley-Davidson's popular Softail class. The Softail line is known for carrying on the stunning, iconic look of the brand while adding modern elements and performance-based features as well. At Harley-Davidson of Baltimore near Laurel Annapolis Frederick, our helpful sales experts will tell you more about this model's features and help you to experience its performance abilities through a test drive.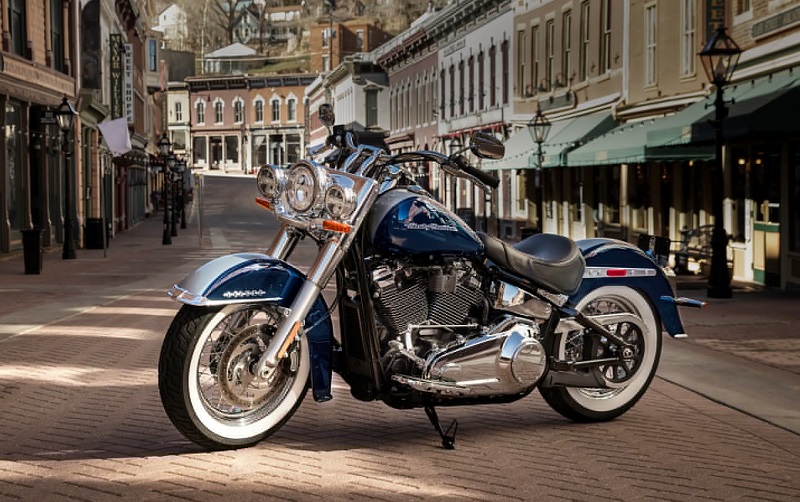 A Nostalgic Style with a Modern Spin
In order to fully appreciate the unbelievable style of the new Harley-Davidson Breakout, you must see it in person. Our sales team serving Rosedale Baltimore Maryland is available to walk the lot with you and to tell you more about all that the 2019 Harley-Davidson Deluxe offers. This vehicle sits low to the ground and places the rider at an elevated position that yields easy, comfortable control of the bike. Its fuel case has the signature Harley-Davidson shape as well as its iconic logo. Immediately below the fuel case is the powerful engine with exposed chrome accents. The well-placed foot rests and dual exhaust pipes are also in chrome, and the exhaust pipes flow to the rear of the bike with a flared tip. While this is a Softail design, you will notice that the wheel fenders have a slightly larger size than other models in this class. The chrome-laced wheels set off the whitewall tires to give a classic look that you may be hard-pressed to find with other models. Below the pull-back handlebars, you will find an analog gauge for a throwback look. This gauge provides the driver with all necessary information without loading the bike with unnecessary frills. On the front end, three round headlights are accented with a chrome finish to complete the modern yet retro look of the Harley-Davidson Deluxe. Some of the available colors for the body-colored pieces include midnight blue, twisted cherry, vivid black, rawhide and others.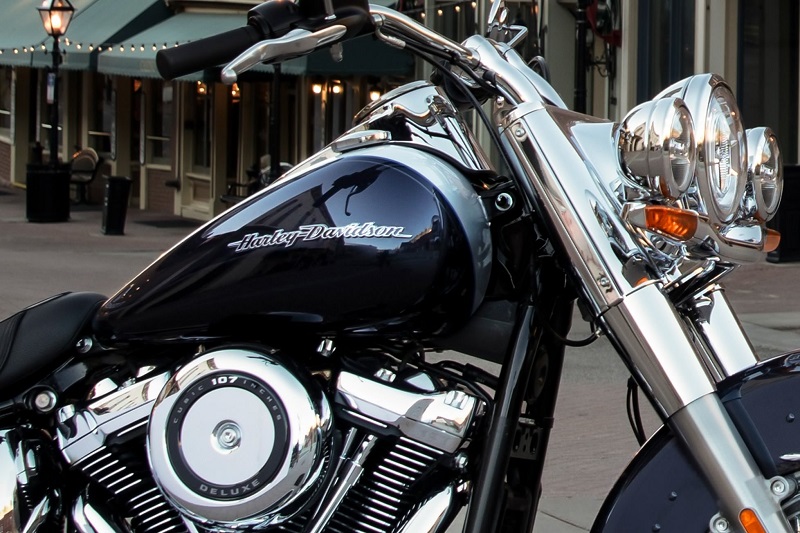 Performance That Refuses to Disappoint
When you stop by Harley-Davidson of Baltimore near Laurel Annapolis Frederick, you may be eager to learn if the Deluxe for 2019 has the performance capabilities that live up to its impressive look. The sales team at our dealership serving Rosedale Baltimore Maryland is ready to tell you more about the bike's mechanical and powertrain features and to get you on the road for a test drive. This bike is powered by a Milwaukee Eight 107 engine that uses regular unleaded fuel and that generates 107 pounds-feet of torque. You can expect it to have rapid acceleration, exceptional cornering and superior control thanks its thoughtful features. These include a rear mono-shock suspension, a high-performance front suspension, a well-designed fork, a shorty dual muffler with a catalyst, anti-lock brakes, high beams, a low battery voltage indicator, standard security features, Electronic Sequential Port Fuel Injection, engine diagnostics, piston-style front fixed and rear floating brakes and several additional features. The rider can view details about the fuel level, speed, gear, trip range and other information through the easy-to-read gauge.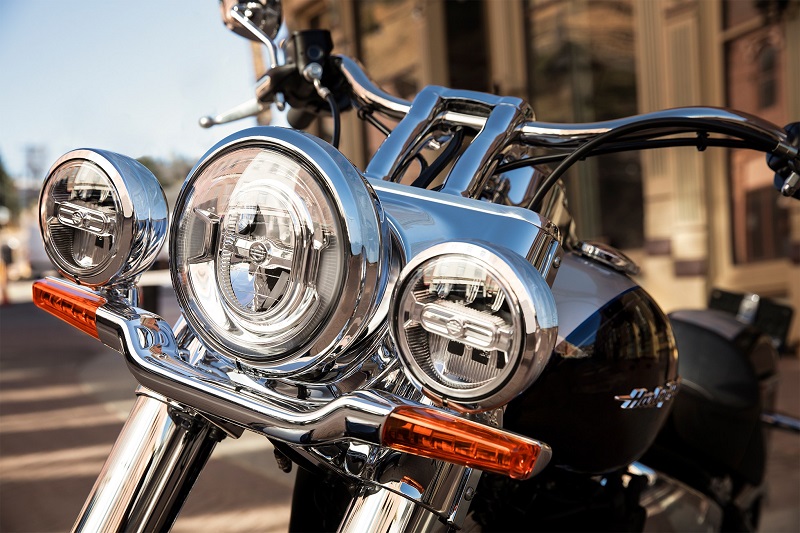 Standing Out Through Bike Customization
Many of our customers near Laurel Annapolis Frederick who stop by to check out the 2019 Harley-Davidson Deluxe want to find a model that has immediate appeal and that can be customized as desired. Through our reputable dealership serving Rosedale Baltimore Maryland, your new Harley-Davidson Deluxe can easily be customized in terms of looks, performance and more. We carry many accessories and parts for the Breakout in stock and ready for you to pick up today, or you can explore parts online and schedule delivery to your home. Some of the many customization options available for the 2019 Harley-Davidson Deluxe include chrome docking hardware, fat chiseled handlebars, a low fork slider, revised chrome handgrips, a chrome footboard mount, enhanced rocker box covers, various seat styles, a chrome ventilator and air cleaner, a chrome cannon muffler, a polished brake rotor, various LED lighting kits, a clutch cable, updated brake lines, a grip sensor extension kit, front axle covers and nut covers, chrome brake pedal pads, rear brake levers, chrome shifter pegs, street cleaners and additional features. We can help you to learn about these and other accessories available for your Deluxe's customization when you stop by our Baltimore dealership for a test drive.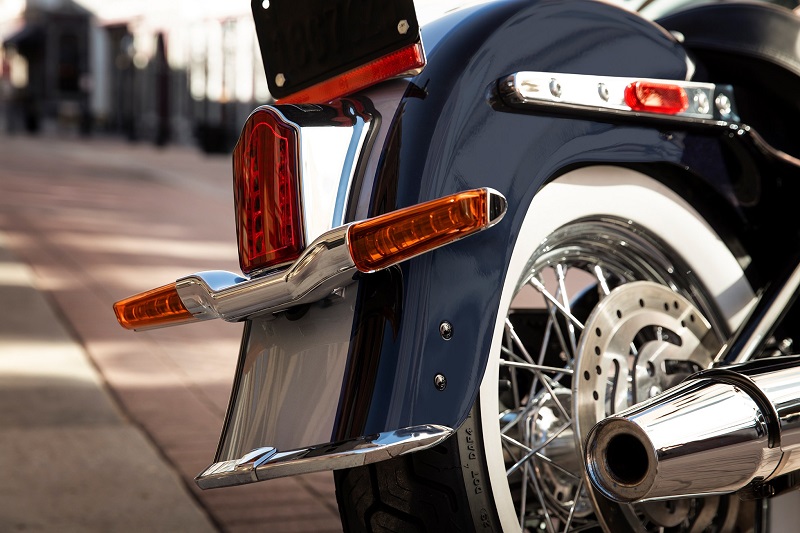 While selecting the right motorcycle model to take home can seem overwhelming in some cases, deciding to buy the stunning 2019 Deluxe from Harley-Davidson is easy. After you take a closer look at its retro style and get a feel for what it offers on the road, you can quickly decide that this is the Harley-Davidson that you want to take out on the open road regularly. Now is the ideal time to head to Harley-Davidson of Baltimore and to get on a Deluxe for a test drive. Feel free to drop by at your convenience, or schedule a test drive appointment with our motorcycle sales team today.
*Article for general informational purposes. For complete details, please contact the dealership.