New Harley-Davidson 2019 Harley-Davidson IRON 883 near Lancaster PA for Sale in Baltimore, MD
2019 Harley-Davidson IRON 883 near Lancaster PA
2019 Harley-Davidson IRON 883
Harley-Davidson does not often make changes to the Iron 883, but when it does, those alterations are almost always focused on performance. That same approach is exactly what motorcycle fans should expect from the 2019 Harley-Davidson Iron 883 available from their local dealership near Lancaster PA. No other bike in the lineup launches or corners quite like this one. We have these bikes available right now at our location near Lancaster PA. We welcome you to visit us and see them firsthand, and in the meantime, we encourage you to read on to learn more about what you have to look forward to.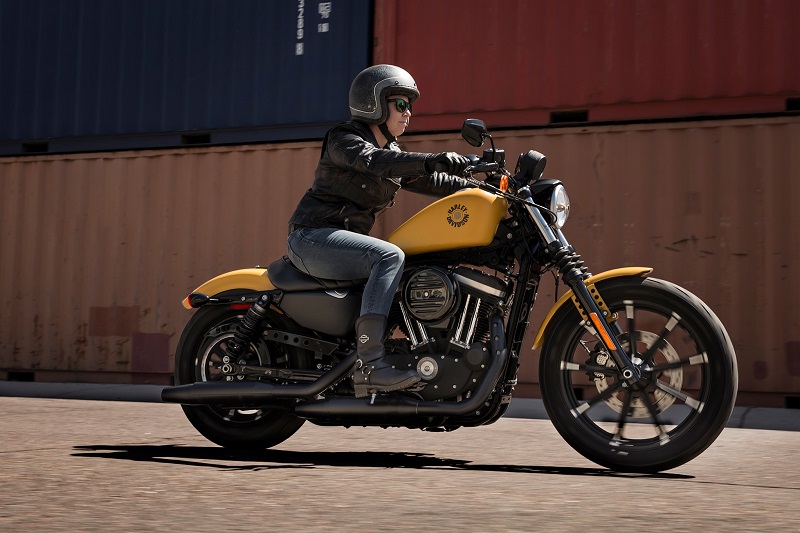 Blacked Out to the Supreme
When the ancestor to the 2019 Harley-Davidson Iron 883 was introduced way back in the 1950s, those engineers hardly could have guessed they were given rise to a new genre that would still thrive seven decades later. Nevertheless, that is exactly what they did. These cruisers boast a custom, iconic look, and a big part of that is the no-frills, blacked-out aesthetic. Harley-Davidson has taken that even further now. Just about everything is blacked out. There is still some chrome, such as the upper fork tubes, pushrod tubes, the fasteners for the engine cover and the wheel-spoke ends, but not much else.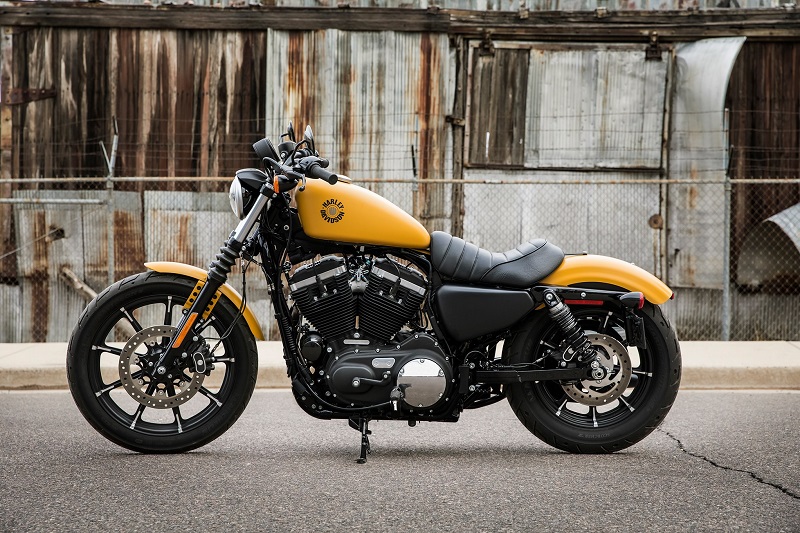 The Chassis
The 2019 Harley-Davidson Iron 883 near Lancaster has a wheelbase just under 60 inches. The frame is constructed of a mild steel tubule. The swingarm is made of a rectangular tube of mild steel and MIG welded. The front forks are 39 millimeters in length. The maximum lean is 28 degrees to the left and 27 to the right, and you can quickly transition from one maximum to the other on the move. This bike available at Harley-Davidson of Baltimore near Lancaster PA is relatively short. The rear suspension is set low with a 16-inch tire in the rear and a 19-inch tire up front. Ground clearance is just 5.5 inches, which provides this cruiser with an incredibly low center of gravity, and the handling benefits greatly from that.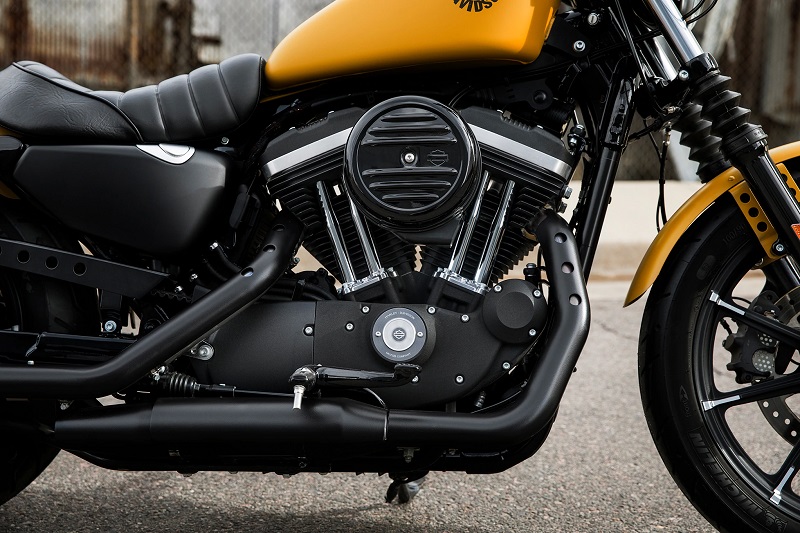 The Drivetrain
The engine in this cruiser available at Harley-Davidson of Baltimore is an air-cooled Evolution. The Evo has proved its performance and durability, and it has been refined for more than three decades now. Is it one of the best engines the brand has ever made? No doubt. Harley-Davidson keeps with custom by opting for a 45-degree V-twin. The bore by stroke is 3 inches by 3.811 inches, and you get 53.9 cubic inches of total displacement—or 883 cc. Expect nearly 54 pound-feet of twirl at 3750 rpm, which is plenty of power to cruise around, and you can expect relatively economic fuel performance as well. The transmission is a five-speed, and rubber mounting isolates the rider from any serious vibration.
Your Options
The showcase style of the 2019 Harley-Davidson Iron 883 near Lancaster is the blacked-out scheme mentioned earlier, but you do have options. These options include colors like Wicked Red and Rugged Gold Denim, which alter the color of the fuel tank as well as the front and rear fenders. As with all its bikes, Harley-Davidson promises endless possibilities. So, what does that mean with the Iron 883? The brand offers a broad slate of on-bike accessories that can be installed by the manufacturer or the dealer depending and ready to go for you to drive off the lot with them. These include conversion kits, stylized pegs, fender edge light kits, tank bras, luggage racks, drag bars and much more.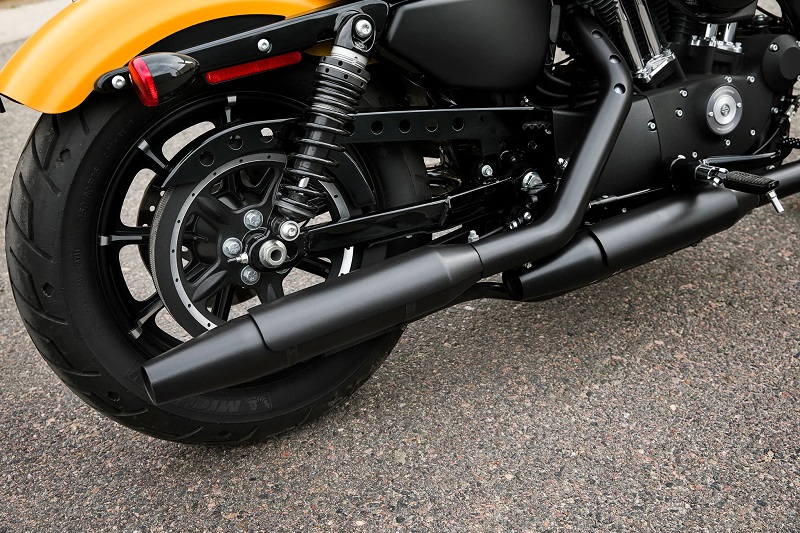 Experience the Iron 883 Today
Are you as excited about the 2019 Harley-Davidson Iron 883 available at Harley-Davidson of Baltimore as we are? We're thrilled to help people who love motorcycles as much as we do own this iconic cruiser. Do you already have your motorcycle license? Fantastic! You can visit us at your earliest convenience to test-drive the 2019 Harley-Davidson Iron 883 near Lancaster. You can also call ahead or contact us online via our website to schedule your test-drive. We're always available to provide the latest details about the Iron 883. You can visit us, but you can also call or contact us online. Our dealerships have reps standing by to discuss pricing, options, specials, financing and much more. We look forward to it!
*This content is for informational purposes only. Contact the dealership for the latest details.