New Harley-Davidson 2019 Harley-Davidson Road Glide in Baltimore Maryland for Sale in Baltimore, MD
2019 Harley-Davidson Road Glide in Baltimore Maryland
2019 Harley-Davidson Road Glide
If you are ready to step up to a more powerful ride that has distinctive personality, the 2019 Harley-Davidson Road Glide in Baltimore deserves a closer look. This motorcycle is included in Harley-Davidson's popular Touring line, which is known for incorporating a throwback design with modern features and stellar performance. When you stop by to visit with our experienced sales reps at Harley-Davidson of Baltimore, we can help you to compare it against our other Touring models and get you on the road to experience all that it offers.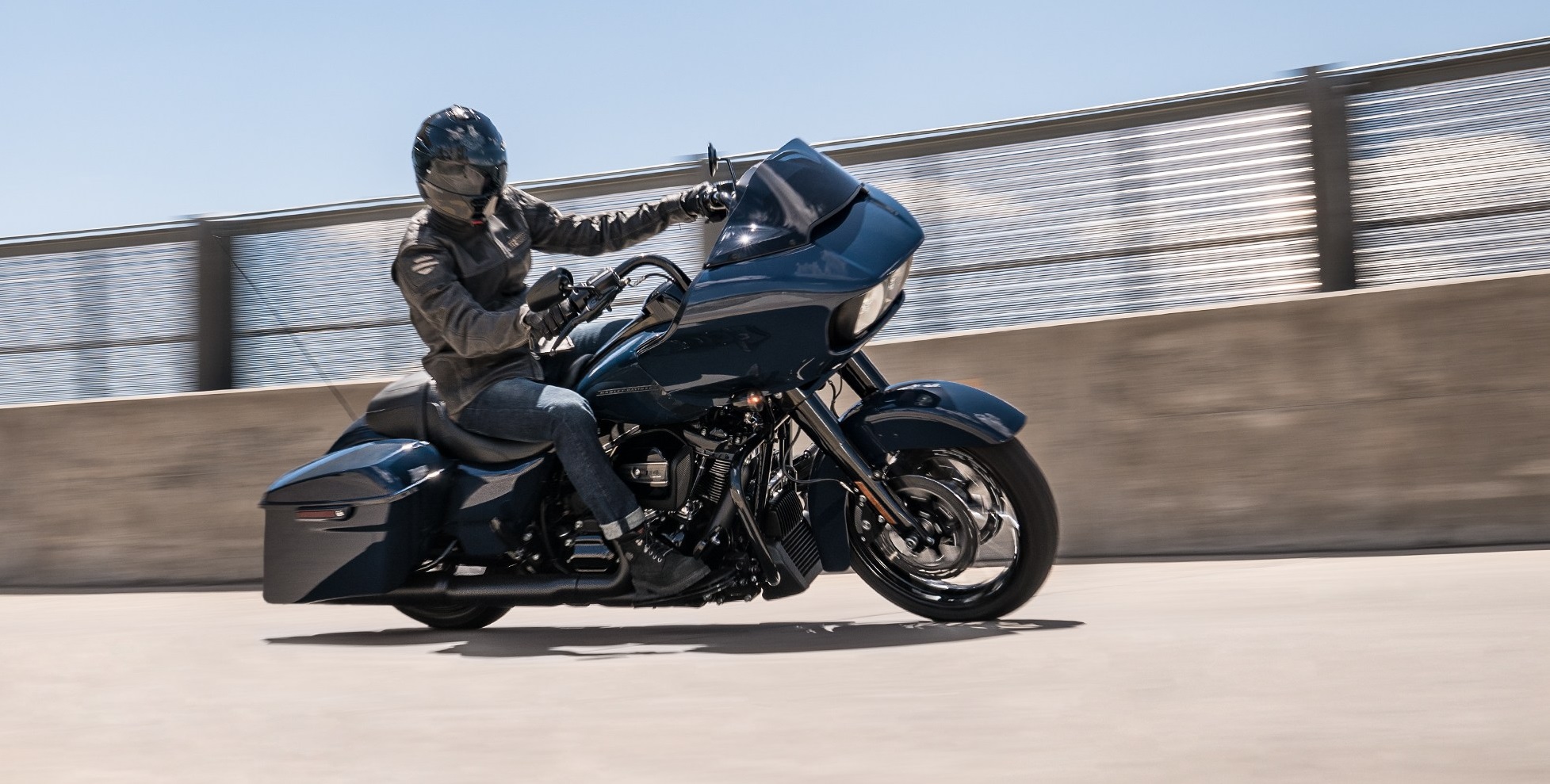 Eye-Catching Style to Get Noticed on the Road
At our Harley-Davidson dealership in Baltimore Maryland, we maintain an excellent inventory for you to explore with assistance from our sales team. By doing so, you will quickly notice that the 2019 Harley-Davidson Road Glide puts a modern spin on the classic Harley-Davidson look. It boasts a prowling look thanks to its elongated, low-riding frame. The chrome fork fades into a shark-nosed, body-colored fairing with a modified, tinted wind guard. The front and rear wheels as well as the exposed mechanical features throughout the body have a chrome finish with black accents for character. The handlebars angle downward slightly for an aggressive look. Deep contouring throughout the black seat accents the curvature of the fuel tank. Dual saddlebags have a hard finish and a locking mechanism for functionality. Their angled design draws attention to the dual exhaust pipes that fade to the rear. You can check out the 2019 Harley-Davidson Road Glide in Baltimore when you stop by the dealership near Laurel Bel Air Annapolis at your convenience.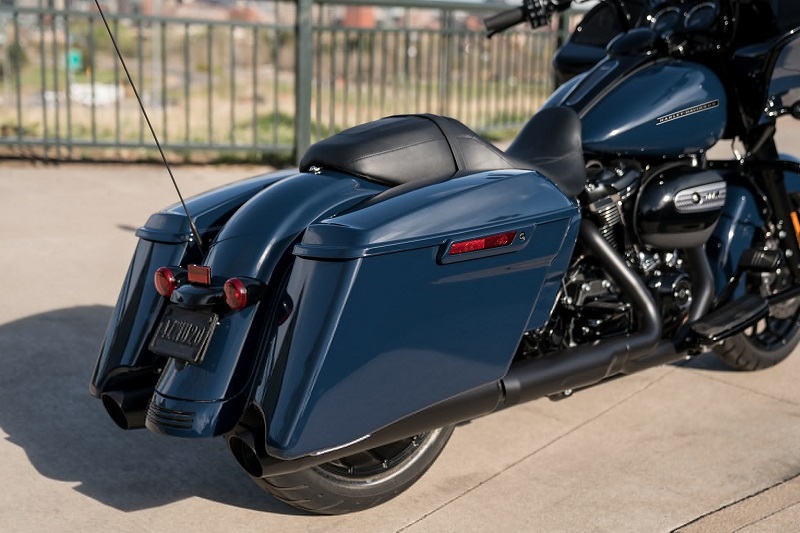 Thoughtful Features to Enjoy Your Ride
The 2019 Harley-Davidson Road Glide is designed to deliver a powerful yet comfortable ride in Baltimore Maryland and beyond. Its standard equipment includes a USB port, a sound system and Bluetooth technology mated to a digital display screen. To retain its iconic personality, the bike also has several analog gauges for speed and other essential readings. Classic sideview mirrors pop out just above the handlebars on both sides. Our sales associates at Harley-Davidson of Baltimore are available to show you some of the stunning color options available for the 2019 Road Glide. These include scorched orange with black accents, vivid black, wicked red denim, billiard blue, industrial grey denim and silver flux with black accents.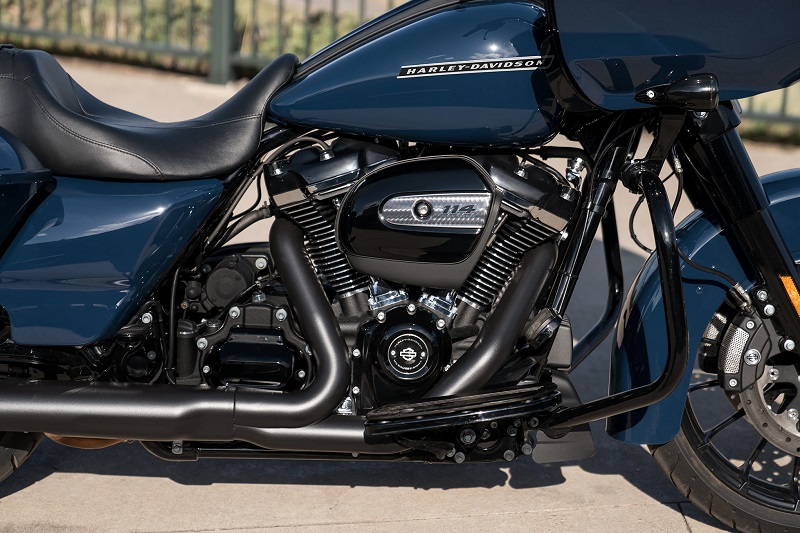 Performance That Impresses at Every Turn
As you select the right motorcycle to ride home on, the performance capabilities of the 2019 Harley-Davidson Road Glide require close review. If you decide to cruise around town in Baltimore Maryland and beyond on this model, you will enjoy the power generated from a Milwaukee-Eight 107 engine with an Enforcer cast aluminum chassis. Other performance-based features include anti-lock brakes, Brembo front and rear brakes with fixed calipers, cruise control, tapered and dual-exhaust mufflers and 18 or 19-inch wheels. We are thrilled to help you experience the Road Glide's capabilities when you visit us for a test ride near Laurel Bel Air Annapolis soon.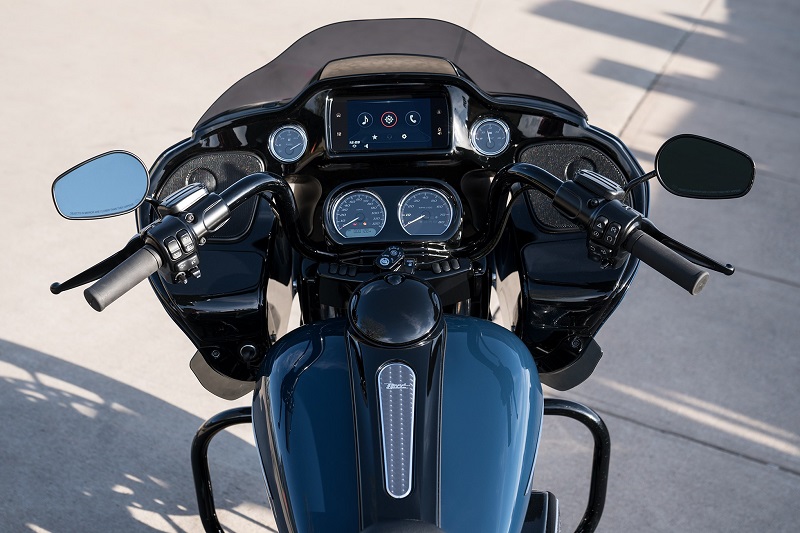 Outfitted to Your Specifications
A Harley-Davidson motorcycle exudes character. While the brand creates a powerful yet classic image, you also want your new motorcycle to express your personality. With numerous customization options available for the 2019 Harley-Davidson Road Glide in Baltimore, this is easy to do. Various accessories enable you to alter the motorcycle's appearance, functionality, technology, performance and more. Our experienced and well-informed sales agents in Baltimore can show you some of the many customization options available, which include wheel upgrades, custom fenders, various handlebar options, lamp mounts, sound system upgrades, road gliding kits, brake light kits, seat options and more. Our team can install all of the accessories and add-ons that you select before the motorcycle leaves the dealership so that you can enjoy hassle-free customization.
Harley-Davidson of Baltimore is the place to go when you want to check out the new Road Glide in person and if you want to compare the Road Glide to some of our other popular models. We maintain an exceptional inventory that you can explore when you arrive, and our sales associates are ready to demonstrate the features and capabilities of the motorcycles that you are most interested in. We invite you to drop by at your leisure during our business hours for your first experience with your new Road Glide. You can also schedule time to meet with our sales agents by making an advance reservation today.