New Harley-Davidson 2019 Harley-Davidson Softail Slim near Laurel MD for Sale in Baltimore, MD
2019 Harley-Davidson Softail Slim near Laurel MD
2019 Harley-Davidson Softail Slim
If your goal is to select a motorcycle that perfectly combines throwback style with the power of a modern bike, the 2019 Harley-Davidson Softail Slim is the right model to check out soon. When you contact Harley-Davidson of Baltimore serving Laurel Maryland, you can appreciate the rich tradition of our brand through a test ride. Included in the Softail line, the new Softail Slim has the soulful spirit that inspires you to appreciate the freedom of the open road, and it also has all of the updated features that you need to feel comfortable as you travel through town.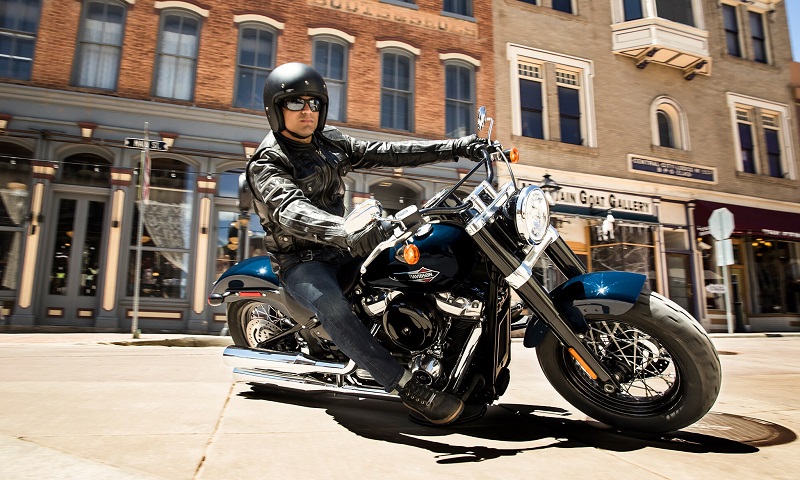 Vintage Style
A test ride of the 2019 Harley-Davidson Softail Slim near Laurel gives you the opportunity to admire the iconic design elements loaded throughout the bike. This begins with a burly tire, a spoked wheel with chrome finish, a shortened fork, a classic headlight with chrome accent and cropped handlebars with chrome brake grips. The saddle seat places you deep in the bike to give you a sense of control and comfort, and it boasts accent stitching that adds character to the Softail Slim's design. The lightweight frame enables superior responsiveness while the exposed mechanical features in black and chrome represent the brand's muscular status. Dual chrome exhausts add the perfect finishing touch to the Softail Slim's style. Body colors available for the 2019 model include industrial gray, black denim, salt denim, wicked red denim and several others. The perfect way to explore these design elements and color options is to check out the inventory at our dealership near Laurel Bel Air Annapolis.
Strong Performance
After you contact Harley-Davidson of Baltimore near Laurel Bel Air Annapolis, you can make plans to get on the road and experience all that this model offers. The 2019 Harley-Davidson Softail Slim perfectly brings to life the brand's reputation for superior performance by incorporating modern features into a proven design. Our sales associates serving Laurel Maryland customers are thrilled to assist with your test ride so that you can appreciate the power of the Milwaukee-Eight 107 V-Twin gas-powered engine. True to the Softail line's reputation, the bike has a lightweight frame with superior stiffness to ensure responsiveness and strength. An enhanced racing fork with a linear damping feature add to the high-performance suspension's capabilities. The rear mono shock is moderated by handlebar grips and offers superior cornering. Other features include electronic sequential port fuel injection, a catalyst embedded in the muffler, 2-piston floating rear calipers, 4-piston fixed front calipers and a chain-style drivetrain. Your test ride at our dealership provides you with the opportunity to compare this model's performance with the capabilities of our other models that you may be interested in.
Essential Features
The 2019 Harley-Davidson Softail Slim near Laurel is designed to focus your attention on the exhilaration of the open road, and it also has quintessential features that you need to appreciate every ride fully. The sales associates at our dealership near Laurel Bel Air Annapolis can demonstrate these features to you when you drop in for a test ride. Some standard equipment includes a security system, a 5-inch analog gauge, a tachometer, a range reading, a trip computer, engine diagnostics, a digital gear reading, a low fuel reading and more.
Upgrades for Personalization
Our sales team serving Laurel Maryland is committed to the goal of helping each customer find the ideal motorcycle for their needs that perfectly represents their individuality. If you are interested in the 2019 Harley-Davidson Softail Slim, you have the option of customizing it with dozens of accessories available through our parts department. We are thrilled to tell you about the options and to support you as you create the perfect look for your bike. Some features enhance the bike's performance and functionality as well. These include a passenger seat pavilion, a detachable wind guard, a black exhaust shield kit, various styles of driver's saddle seats, upgraded footboard inserts, detachable saddlebags, chrome or gloss black fork sliders, a sissy bar, a luggage rack, a Tour Pak, upgraded air cleaner trim, upgraded headlamp trim, a satellite radio, a navigation system, a handlebar-mounted phone carrier, numerous upgraded paint finishes and more. We are excited to tell you about the incredible options that may be right for your new Softail Slim, and our service team can install your selected features upon request.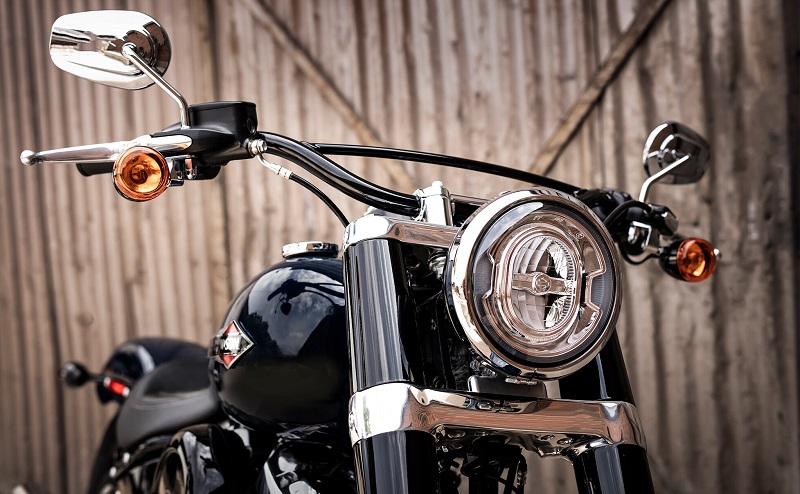 Now that you know what the 2019 Harley-Davidson Softail Slim near Laurel offers, you may be eager to check it out in person and to enjoy its on-the-road capabilities for yourself. Now is the ideal time to contact Harley-Davidson of Baltimore to get to know more about the Softail Slim and to test it out on the road. Schedule an appointment at any time during our business hours, or drop in for prompt assistance.