New Harley-Davidson 2019 Harley-Davidson Street 500 near Lancaster PA for Sale in Baltimore, MD
2019 Harley-Davidson Street 500 near Lancaster PA
2019 Harley-Davidson Street 500
As Harley-Davidson humbly points out, the 2019 Harley-Davidson Street 500 is built to take on the urban grid. With so many ways to customize this one near Lancaster PA, you're going to need to take a few minutes to really absorb all the features and understand their impact. Harley-Davidson of Baltimore is here to be your ultimate guide to the model that has so many people ready to hit the highway and start shredding. Let's example why.
Why Buy The 2019 Harley-Davidson Street 500 near Lancaster?
To kick things off, we'll point out one of the most important features: a 500cc Liquid-Cooled Revolution X engine. No matter how rugged and cool the bike is, none of that matters without a solid engine behind it, and nobody knows motorcycle engines quite like the legendary Harley-Davidson brand. Your engine is going to be in tip top shape at all times, at optimal performance, thanks to a cooling technology that keeps this V-twin engine calm and cool, just like its rider. What else is there to love about this one near Lancaster PA?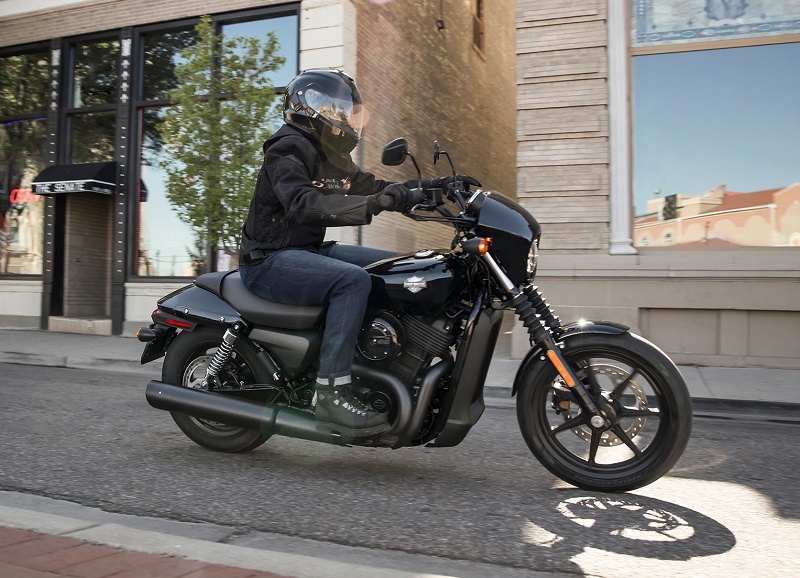 28-inch Seat Height
Seat height matters to most riders, and this one is a diminutive 28-inches. With a low center of gravity thanks to your position, you're going to navigate the world in a much more confident, safer way. It's simply a more commanding bike position that many riders are going to love.
Darkness Rules
One thing riders immediately notice about the 2019 Harley-Davidson Street 500 near Lancaster is that it's just a more aggressive look than many of its non-Harley counterparts. Only Harley-Davidson knows how to black out a bike like this and still make it shine bright. Appreciate black cast aluminum wheels, two-into-one exhaust that's all black, and a distinct chrome medallion on the fuel tank that gives you a touch of steel for a rugged shine. It's simply beautiful.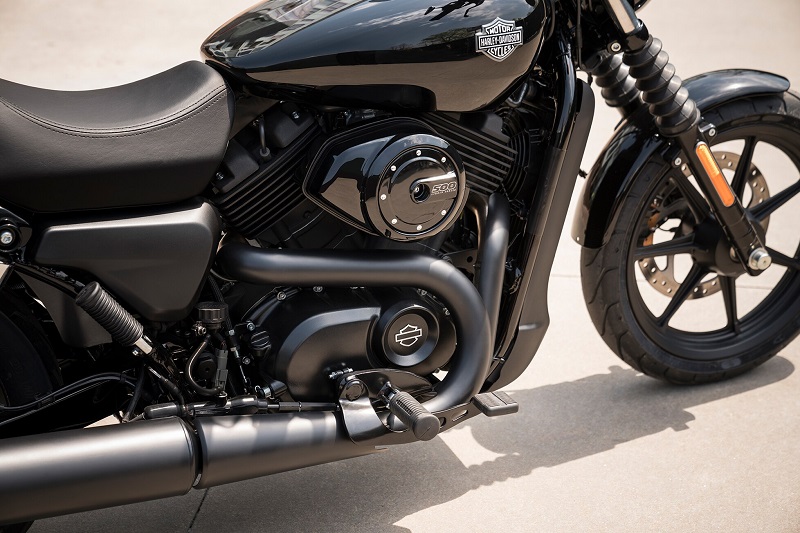 Shocks Rock
We don't need to know how shocks work to just plain out accept that they do, and they play a huge part in what makes a motorcycle satisfying and thrilling to drive. You're one with the road when you're on the bike, so you want shocks that perform up to standard. Harley-Davidson created especially tuned shocks for the Street 500, dialed in for the weight of the bike and taking into account the geometry of the bike in general. There's a lot of science behind this that Harley-Davidson of Baltimore doesn't want to get into. Let's face it. Shocks are exciting on the bike, but not to read about. Just know that you're getting a world-class, one of a kind design here with your shocks.
Lift Off
Your side stand is always a practical feature of your bike, and you're going to spend a lot of time interacting with that component. What you want is a light lift-off force, and Harley-Davidson appeases customers with a light lift-off force on Street 500. It has a low center of gravity and very low weight for a silkier smooth motion that lets you feel powerful and in command of your lift off.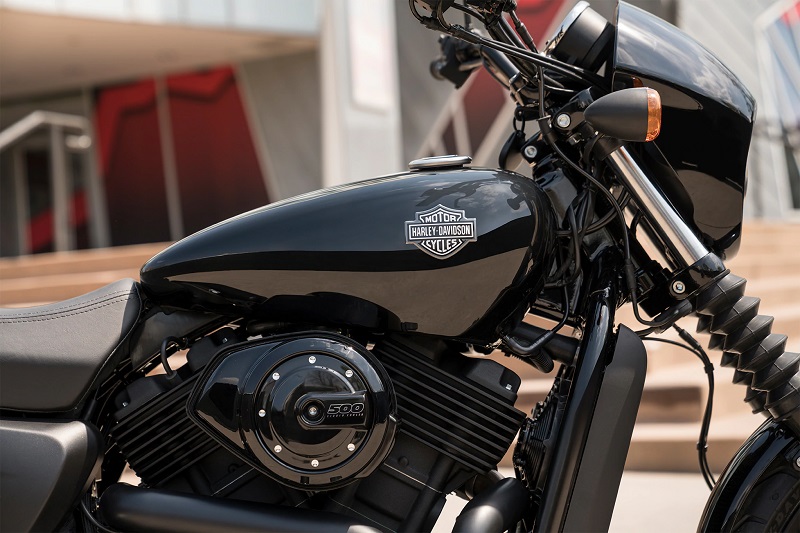 Braking Experience
Anti-lock brakes aren't always a given in the motorcycle world, but Harley gives you the option for them on your Street 500. Being in control of every motion your bike makes is a huge deal, so we highly recommend consider opting for the anti-lock brake system for your Street 500. A smooth handling experience is absolutely necessary for a bike like this, and it can even be a safety matter for some people who really prize the braking performance of their bike, so don't ignore those anti-lock brake options. They could really come in handy someday when you're out there on the road riding your heart out.
Paint it Black
Want to paint your bike black? Well, you've got that option. It's called Vivid Black and it's one eloquent color for your Street 500. That's not the only choice you have, though! There are other sophisticated and aggressive colors like Vivid Black Deluxe and Bonneville Salt Pearl. What Harley did here is let you know that if you want to make this bike your own and really deck it out with your own style, you're not confined to the blacked-out appearance. Not everyone wants that. For some, they appreciate a little color in their life. If you buy the Street 500, you have massive customization options that put you in control of the kind of bike you get.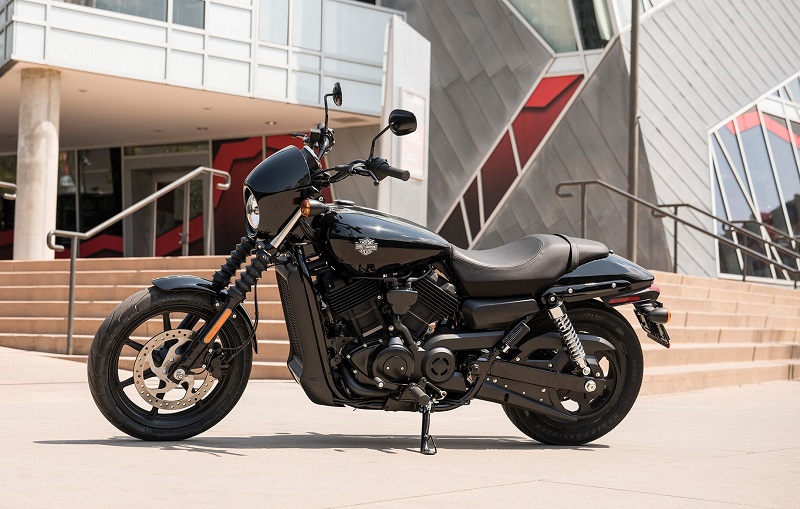 Come See It Today
Harley-Davidson of Baltimore invites you to see the 2019 Harley-Davidson Street 500 near Lancaster. We know that this is a one of a kind bike that will leave a powerful impression on you upon first sight. Once you see all of the many customization features, we are confident you will want to ride home in this one today. Call us to schedule a test drive!