New Harley-Davidson 2019 Harley-Davidson Street Glide near Laurel MD for Sale in Baltimore, MD
2019 Harley-Davidson Street Glide near Laurel MD
2019 Harley-Davidson Street Glide
Motorcycle enthusiasts who are eager to cruise down the road on a stunning touring model want to take a closer look at the 2019 Street Glide. With its many performance and comfort features, this is a bike that is designed to go the distance with you. While it is well-suited to use as you commute through town on a daily basis, the 2019 Harley-Davidson Street Glide near Laurel is also well-suited for your weekend adventures. Contact Harley-Davidson of Baltimore serving Laurel Maryland to get more information about this bike's features and to hop on it for a test drive.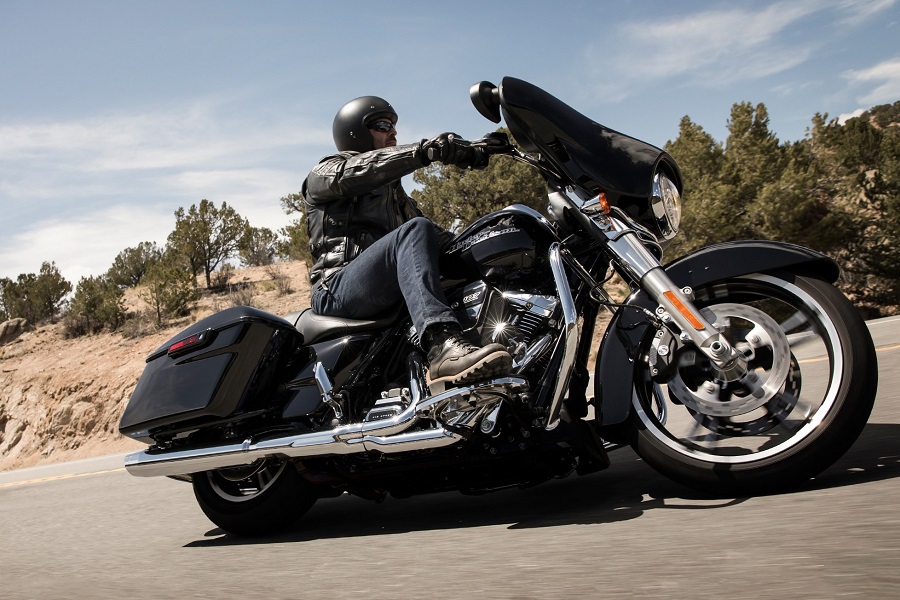 Iconic Style with Modern Appeal
When you stop by our Harley-Davidson dealer near Laurel soon to get a closer look at this bike, you will immediately notice that the 2019 Street Glide has stunning features that are characteristic of the brand. Exposed steel engine components and the Harley-Davidson emblem emblazoned visibly on the fuel container are common with many of the brand's bikes. An elongated steel muffler pipe runs along the lower section of the bike linearly. As a Touring model, the Street Glide features a large, contoured seat paired with comfort-grip handles and a protective batwing flair. In the rear, you will find stylish saddlebags that provide functional cargo space for all of your needs. At the front end, a powerful wheel flare adds style while also protecting the driver from debris on the road, and a spoke-style wheel gives the bike classic appeal. Some of the exterior color options available for your new Street Glide include vivid black, wicked red, blue max, kinetic green and others. We are available to answer your questions about design elements and features throughout the bike's design.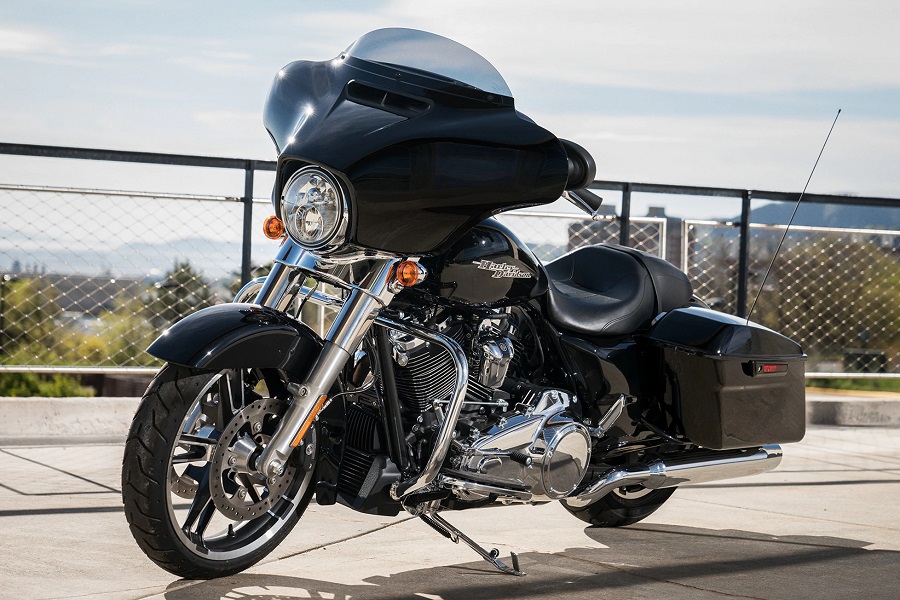 Thoughtful Features
While the 2019 Harley-Davidson Street Glide near Laurel has the classic look that you expect any of this brand's bikes to have, it is also loaded with comfort and convenience features. With a contoured, black seat, you can feel comfortable as you cruise down the road for long stretches at a time. The dash prominently features a Boom! Box infotainment screen that gives you direct access to the quality sound system. This is paired with two 5.25-inch speakers, and it gives you easy control over SiriusXM radio, weather information, Bluetooth technology, a USB port, vehicle information, a navigation feature and several additional technologies that modernize your riding experience. The large saddlebags flanking both sides of the rear wheel have a locking mechanism to keep your gear safe and secure. The bike also comes with cruise control, a fog light and a security system to further enhance your experience.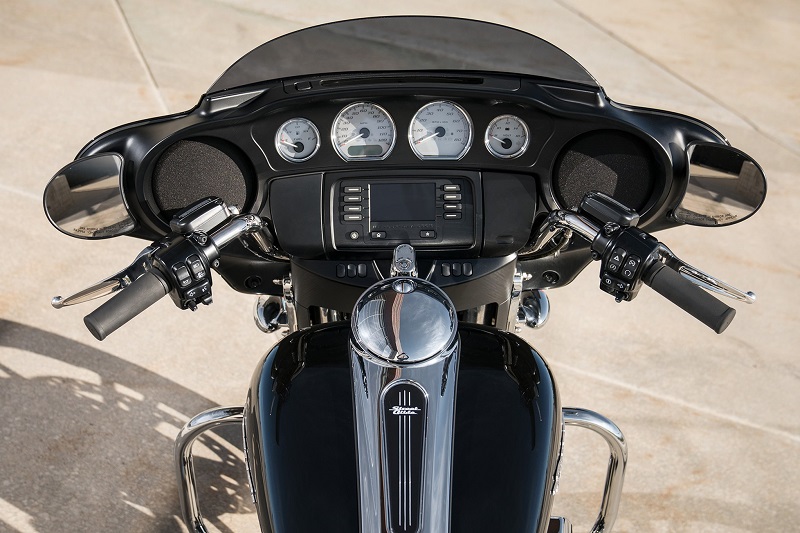 A Powerful Engine
When you select the right bike to take home from our Harley-Davidson dealer near Laurel, you understandably want to pick out a model that has impressive performance capabilities. By test driving the 2019 Harley-Davidson Street Glide, you can experience this model's powerful engine and overall exceptional on-the-road performance, and you will notice that is refuses to disappoint its riders. The Street Glide for 2019 is loaded with a Milwaukee-Eight 107 engine with electronic sequential fuel injection, and this engine generates 111 foot-pounds of torque. A high-performance suspension for the front and rear as well as hand-adjustable rear shocks give you a comfortable ride while putting control at your fingertips. Brembo linked brakes allow you to adjust braking needs based on road conditions. Adding to your great experience on the road, the 2019 Street Glide features a chrome dual exhaust with tapered mufflers, a chain drivetrain, Enforcer cast aluminum wheels, fixed front and rear brakes, anti-lock brakes and several additional features. With thoughtful, well-engineered mechanical features loaded into this bike's design, this is a model that is fun and responsive to ride.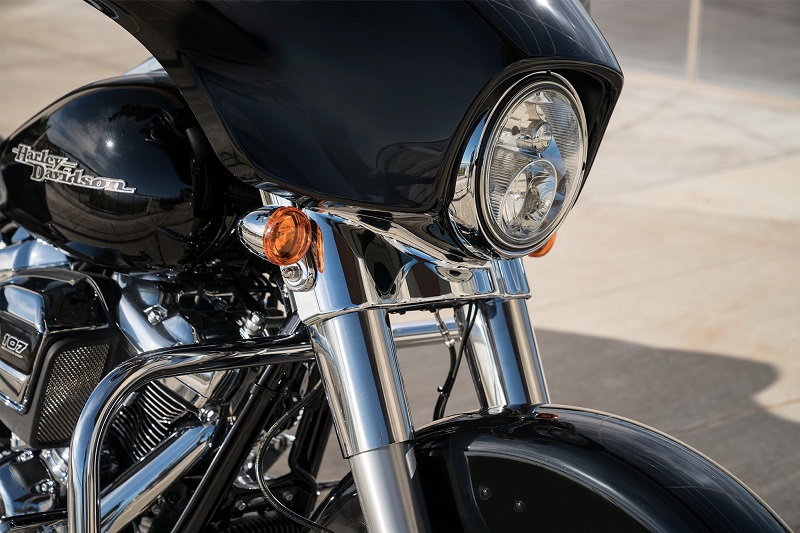 The Ability to Customize Your New Harley-Davidson
You understandably want your 2019 Harley-Davidson Street Glide to stand out on the road, and you also need it to be as functional and exciting to ride as possible. Through customization with various optional accessories, the Street Glide can be all that you are hoping it will be. The infotainment system can be upgraded with a lower speaker kit, a radio kit, a bagger kit and additional wiring. Limited series paint as well as various shapes and sizes of lamp mounts and brake lights are available to add aesthetic style based on your preferences. Speaker enclosures, an upgraded gauge for the inner fairing, an adjustable air deflector, upgraded tires, a cooling fan, a chopped engine guard, interior lighting kits, various styles of license plate frames, upgraded handlebars, fender adapter kits and more are also available for the 2019 Street Glide from Harley-Davidson. Your helpful sales associate serving Laurel Maryland is available to help you select from these and many other available customization accessories for your new bike.
As a mid-level option in the Touring line, the 2019 Harley-Davidson Street Glide is a stunning model that has all of the features that you may be looking for. It also has the performance capabilities that ensure a fun ride each time you hop on it. The best way to learn about this bike and to experience what it offers is to test drive it and to compare it against the features and capabilities of other models in our Touring line. Contact Harley-Davidson of Baltimore serving Laurel Maryland soon for more details about the new Street Glide for 2019 and to request a test drive appointment.