New Harley-Davidson 2019 Harley-Davidson Street Rod near Lancaster PA for Sale in Baltimore, MD
2019 Harley-Davidson Street Rod near Lancaster PA
2019 Harley-Davidson Street Rod
Redlines at 9000 rpm? 40 degrees of traffic-weaving lean angle at corners? These two things could only describe one motorcycle in the world, and it's the 2019 Harley-Davidson Street Rod, available now near Lancaster PA. This bike is going to bring a surge of adrenaline into your life that fires up your soul just like it fires up its state of the art engine. Harley-Davidson of Baltimore invites you to learn more about the 2019 Harley-Davidson Street Rod near Lancaster so that you can decide if it's the right surge of adrenaline for you.
Bold Style, Bold Features
The Street Rod design is pure Harley-Davidson innovation and philosophy. It doesn't look like any other motorcycle in the world today thanks to some seriously in-depth styling and design philosophy. Here's why this is THE bike to own near Lancaster PA.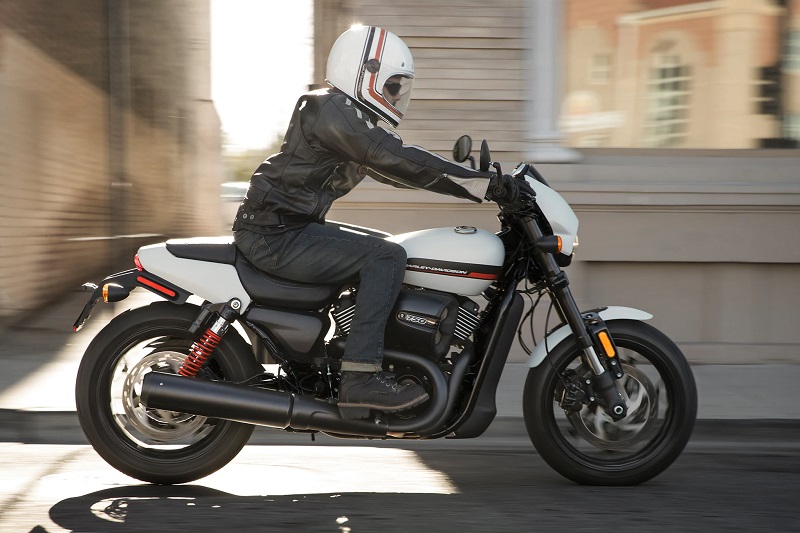 Rev Your Engines
The Revolution X 750 engine is High Output and high performance in a way that you're going to love. It has a dual throttle body and 12.0:1 compression ratio that cranks the horsepower up by 18% over the Street 750. It's going to have more horsepower, more torque, and more adrenaline-inducing thrills up its sleeve than some of its fellow Harleys, but only you can decide if this is the ride for you near Lancaster PA.
Alluring Bars
The Drag-style bars and Bar-End mirrors make for an intimidating and aggressive look, but they also serve a practical purpose. By altering your riding position, you take on a distinct advantage over all of your upcoming urban traffic situations. The style is much sportier than other motorcycles, too. Whether you want that tactical advantage or just want the sportier appearance courtesy of this design, you're going to get both of these great things when you buy the 2019 Harley-Davidson Street Rod near Lancaster.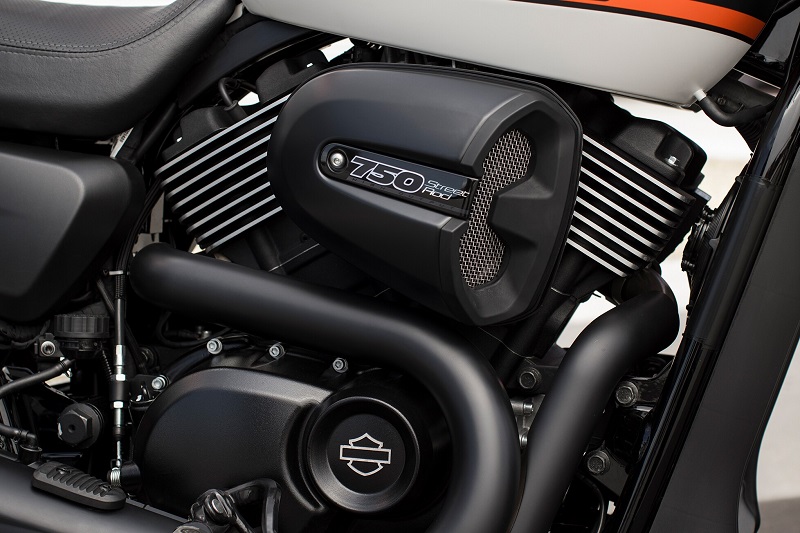 Tear Drop Tank
The 3.5 gallon Tear Drop Gas Tank of the Street Rod is blessed with a fast graphic and Harley-Davidson script for maximum visual impact when you look at this one. Anything that says Harley on your bike is going to say style, and this one is especially classy given the teardrop design of the tank. It's beautiful and graceful in a way that only a Harley-Davidson can be.
Fender Design
Harley made the front fender of the Street Rod lightweight for a unique appearance and aerodynamic experience. On the fender, they've 2-up seat performance tail for a look that's sporty and sophisticated, all while giving you supreme riding experience. It's an unmistakable shape from front to back that will leave you excited just to hop on it and take off. And that's definitely something we hope you'll do after test driving this one at Harley-Davidson of Baltimore. Front and rear fenders are going to really impress you on the Street Rod, but you have to see them to truly understand just why this one is something special around each and every corner. The 2-up seat features luxurious french stitching and footpegs for the convenience of your passenger. It's a premium look and feels all throughout the Street Rod.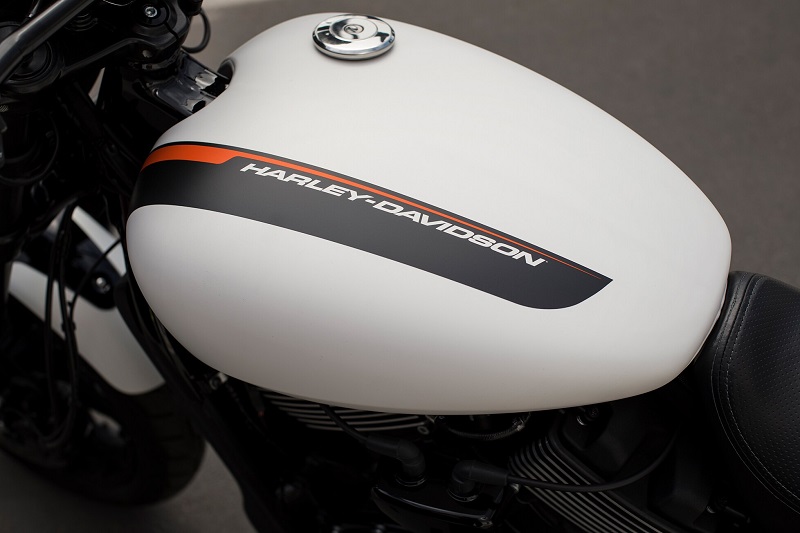 Premium Suspension
The suspension controls the smoothness of your power, so it's important for designers to get this part right. Thankfully, when Harley-Davidson is your designer, you don't have anything to worry about. The Street Rod boasts a sublime front and rear suspension, featuring 43mm inverted forks for the greater lean angle. And if you're driving a sportier bike, you definitely want to be able to get that coveted lean angle when you're out there enjoying the ride. It's a suspension that allows for pulse-racing maneuvers that even a novice rider can be comfortable without there in the urban jungle.
See It Today
The Street Rod comes in amazing exterior colors and a customizable appearance that you can make uniquely your own. Configure your colors and accessories exactly the way you want at Harley-Davidson of Baltimore for an awe-inspiring look that no one else on earth configured just the same way. Customization is a huge deal these days, so don't pass up the opportunity to throw a little extra creativity and innovation into your beloved Street Rod. Before you buy, though, it's natural to want to get down here and test ride this remarkable motorcycle. Our friendly sales team will be standing by ready to help you decide from all the many options you have to make this one your own in your urban landscape. We hope you've appreciated what the Street Rod has to offer and will consider making it your next motorcycle. If you have further questions, just give us a call, write, or stop by today and ask to ride this one. It's really something special.