New Harley-Davidson 2019 Harley-Davidson SUPERLOW near Lancaster PA for Sale in Baltimore, MD
2019 Harley-Davidson SUPERLOW near Lancaster PA
2019 Harley-Davidson SUPERLOW
If you're looking for the consummate showman and easy rider, the 2019 Harley-Davidson SUPERLOW is just the motorcycle you want to experience near Lancaster PA. Packed with easy going personality that doesn't leave off the power, the alluring 2019 Harley-Davidson SUPERLOW near Lancaster is a work of art on the part of its creators. We're proud to offer it here at Harley-Davidson of Baltimore and happily invite you to learn more about its many virtues. Did we mention that it has too many virtues to cover in one brief article? There's so much more to the SUPERLOW than anything we could cover here, so when you're done reading the review, make sure you take a moment to see all the customizations you can do to it, or simply give us a call and let us know this is one bike you want to test ride this year.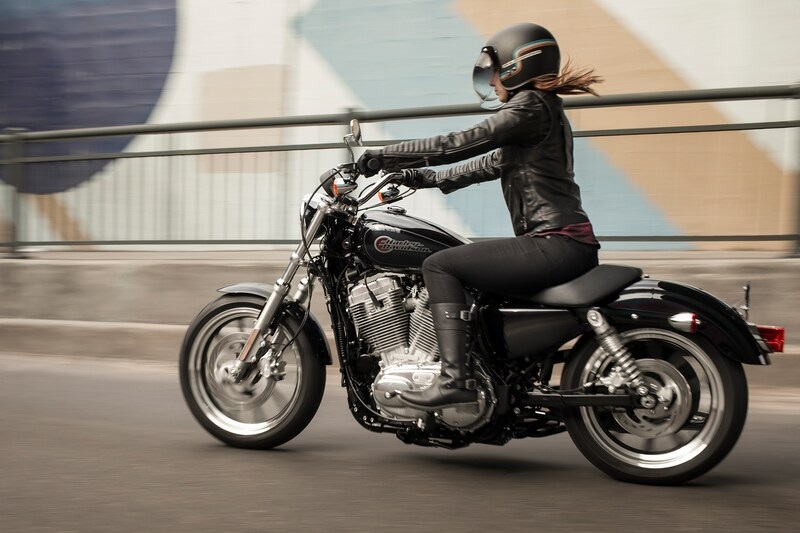 Bold Style, Bold Features
It's all in the name. The SUPERLOW is a feat of engineering due to its superbly low seat that gives you a lower center of gravity and a more powerful stance on the road. Don't mistake its easy ride for lack of thrills, though. You'll find plenty of great thrills when you hit the highway for a journey thanks to the following features.
4 Bold Paint Options
Color is one of the defining features of any motorcycle's attitude. You have four bold colors to choose from here: Vivid Black, Wicked Red/Barracuda Silver, Twisted Cherry, and Bonneville Salt Denim. Each color is made in typical Harley-Davidson style and fashion with the highest quality exterior paint you will ever fawn over on a motorcycle near Lancaster PA.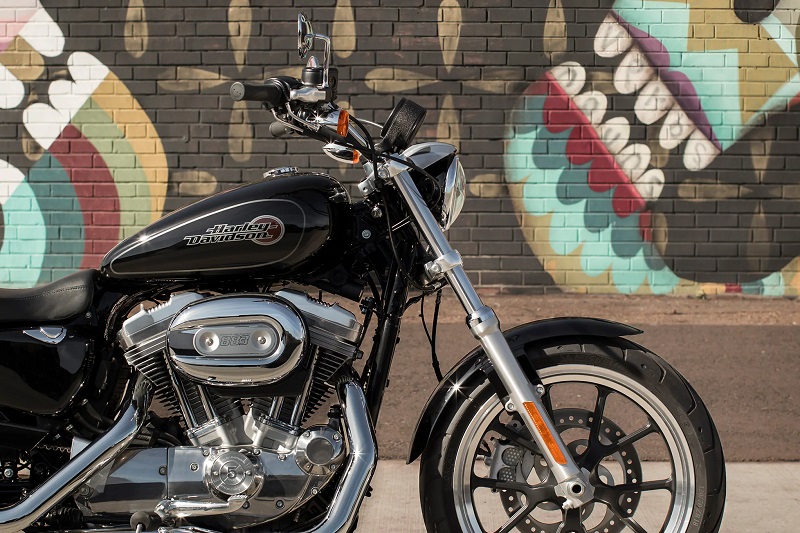 A Commanding Cockpit
With low bucket seats and easy-grip handlebars, you have a firm, commanding presence when you ride on the 2019 Harley-Davidson SUPERLOW near Lancaster or anywhere else in the gives you a comfortable and healthy riding position to enjoy every journey with. When you think of an easy-rider type motorcycle, what you want most is to feel at ease while you take in the sights and sounds of the city or the countryside around you. Harley-Davidson of Baltimore invites you to partake of the cushioned, ergonomic easy ride of the SUPERLOW.
Grit and Power
The 833cc Evolution engine is going to give you ample amounts of power, and since it's air-cooled, you've also got an engine built to stand the test of time. It produces 55 FT-LB of torque for a smooth, powerful ride that never skips a beat. Having a bike like this is all about experiencing freedom, and you can experience it at blazing speeds when you buy the SUPERLOW.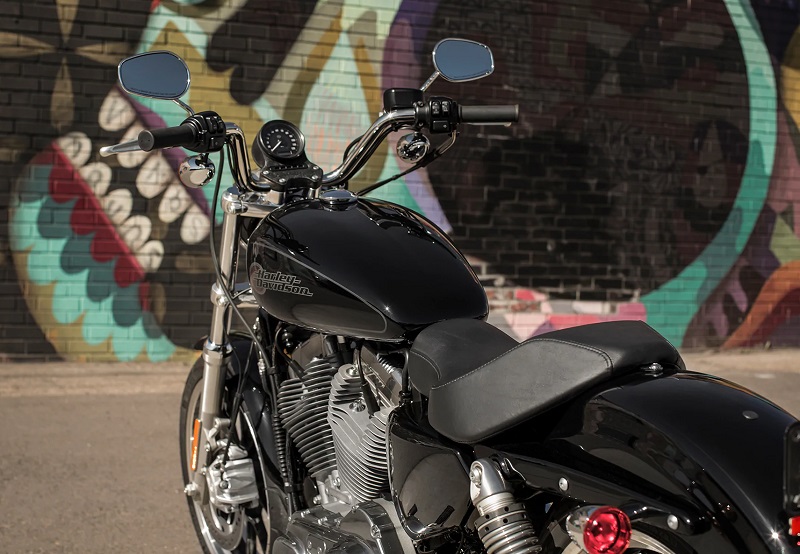 Foundation Brake System
Lesser bikes sometimes forget that a smooth, enjoyable ride is about stopping as much as it is about going, especially if you're doing a lot of riding through city streets. You need to have complete command over all the parts of your bike, and the Foundation Brake System gives you the easy stopping power you need. It's silky smooth braking even during the toughest of stop and goes driving. When it's time to slow your motion, Foundation is going to make it easy to do.
Low Speed Riding
City streets are no problem thanks to the 18-inch front wheel and 17-inch rear wheel. This configuration is made for optimal riding at lower residential speeds or just cruising the city streets taking in the scenes. The wheels and tires are both light-weight and born for the kind of everyday cruising that a person who owns this motorcycle might want to enjoy. Sometimes it's not about speeding up but slowing down and taking it all in, and the SUPERLOW makes it incredibly easy to do this with style and pure relaxation.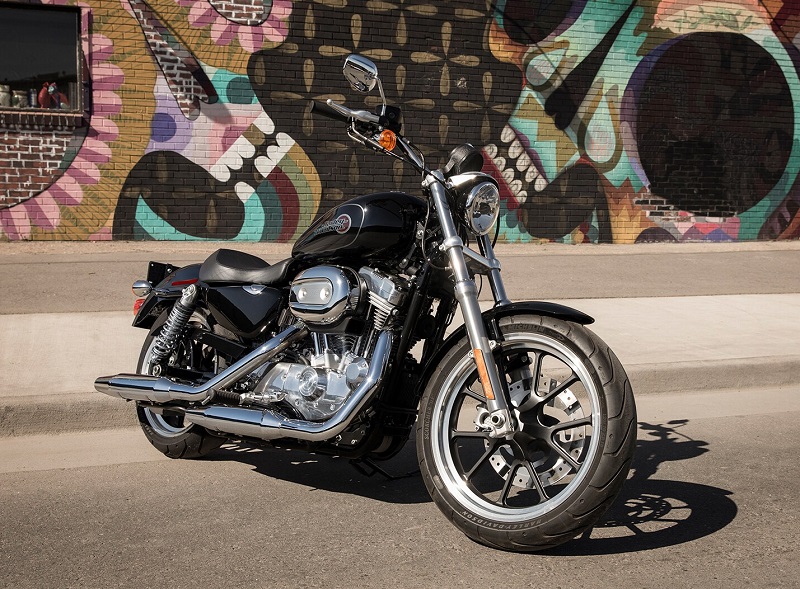 See It Today
When you want a bicycle that can kick things up a notch when you need it to, slow down and let you absorb the world around you with ease when you want to, and look great while it's doing both of these things, the SUPERLOW is the bike for you. We're proud to feature this one each and every day at Harley-Davidson of Baltimore. Thousands of people will drive away in a SUPERLOW this year, and thousands more should, because this is one supremely built bike that has the power, versatility, and true elegance of an All-American bike you can take out on the highway just as easily as you can cruise through the city streets. It's big, bold, and beautiful, with a great low-seat that really lets you have a commanding presence as the captain of the ship. We don't want you to miss out on this one! Give us a call today to schedule a test ride of the SUPERLOW. You'll thank yourself for it later.