2019 Harley-Davidson Tri Glide Ultra near York Pennsylvania
2019 Harley-Davidson Tri Glide Ultra near York Pennsylvania
View Inventory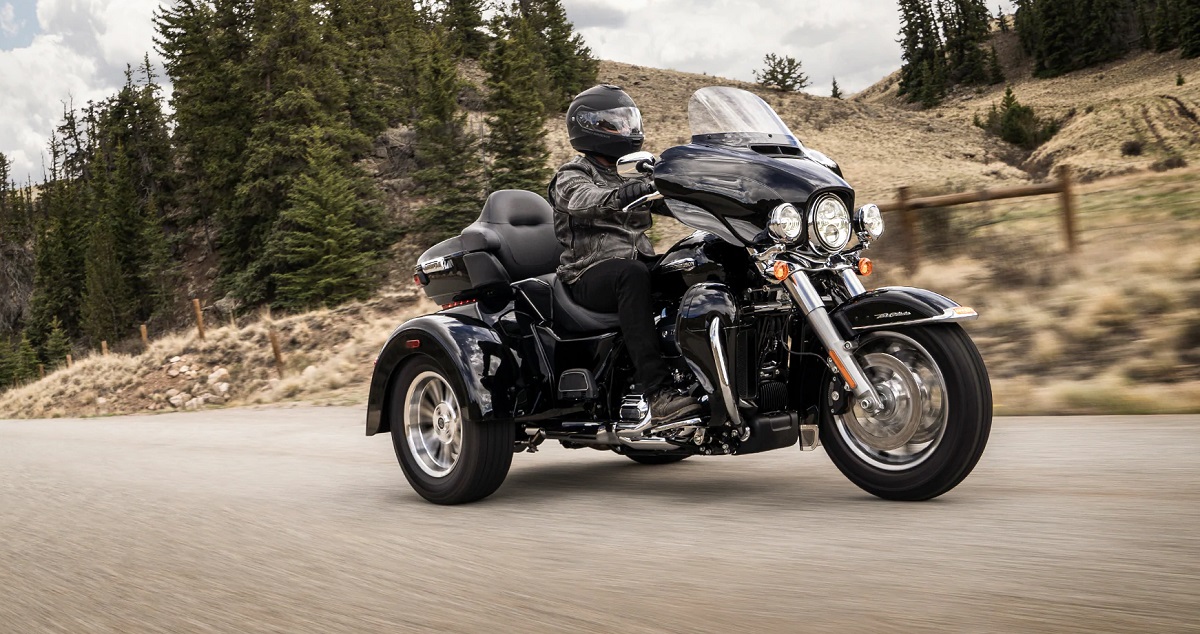 2019 Harley-Davidson Tri Glide Ultra near York Pennsylvania
If you are in the market for a touring-style trike that is loaded with tech features, the 2019 Harley-Davidson Tri Glide Ultra should be your top pick. This is the top model available for 2019 in Harley-Davidson's trike family, and it has the high-performance capabilities that the brand is known for combined with the functionality of a third wheel. Our sales agents serving York and surrounding areas are eager to demonstrate the Tri Glide Ultra's capabilities and features, and we want to assist you in making an educated trike buying decision.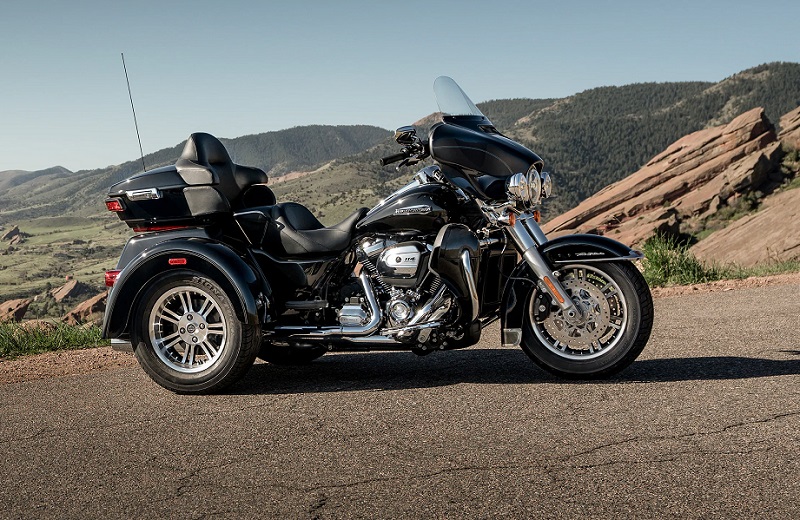 Iconic Style – 2019 Harley-Davidson Tri Glide Ultra
If you are drawn to the powerful, iconic style of Harley-Davidson models, you are in good company. The 2019 Tri Glide Ultra impressively blends recognizable design elements and features into a trike body style to give you the ride that you have been looking for. This begins with a signature front fender accented with chrome, a thick fork in chrome and a beefy front tire featuring mechanized accents. Three circular headlights are trimmed in chrome and sit below an aerodynamic fairing and windshield. The fairing protects the advanced technological features that are at the rider's fingertips. Throughout the body, you will find exposed engine components in chrome, a body-colored gas tank with the Harley-Davidson logo and a molded seating area for two.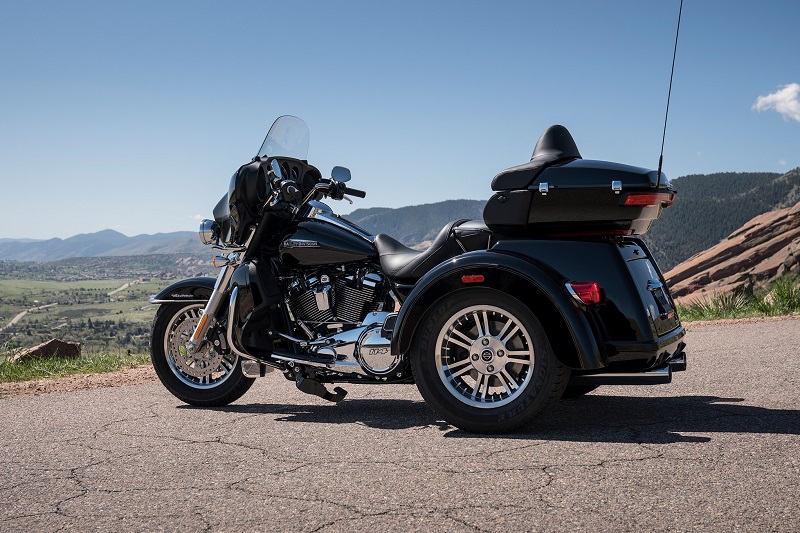 Touring-Style Features – Harley-Davidson Tri Glide Ultra
The Tri Glide Ultra is the current trike model in the Harley-Davidson lineup that is loaded with touring-style features. Behind the fairing, you will find a BOOM! Box infotainment system that has an updated design and advanced features compared to equipment found in previous model years. The trunk area at the rear offers 4.4 cubic feet of locked storage space, and the Tour-Pak compartment adds onto this. The LED headlights and taillights ensure that you can see and be seen on the road. Additional equipment for your new Tri Glide Ultra includes a security system, cruise control, high beams, daytime running lights, voice recognition, Bluetooth technology, headsets for the driver and passenger, USB connections, SiriusXM satellite radio, an intercom system, a vehicle information system and additional features.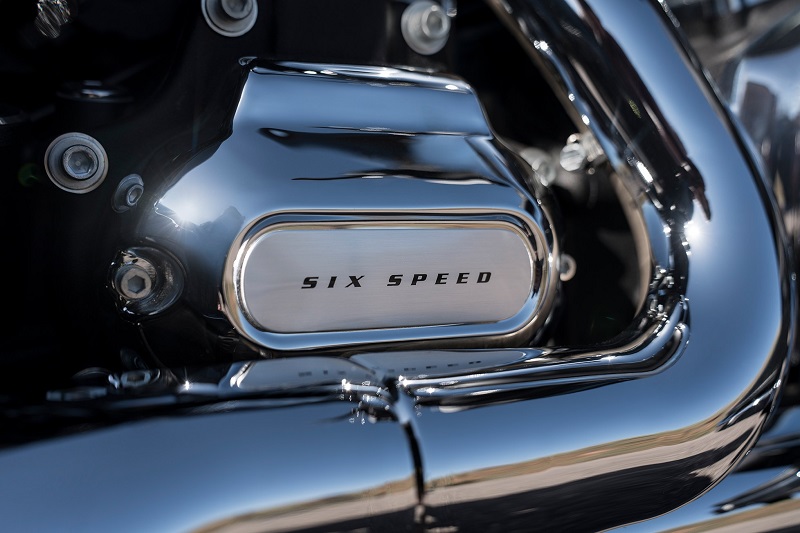 Impressive Performance – 2019 Harley-Davidson Tri Glide Ultra
If you decide that the 2019 Harley-Davidson Tri Glide Ultra is the right trike for you to take home soon, you can appreciate the power of its Twin-Cooled, Milwaukee-Eight 114 engine that is moderated through an electronically-linked, advanced braking system and a 6-speed automatic transmission. This trike's 3-wheel design and high-performance suspension system ensure that you enjoy a comfortable ride across all road surfaces. Cast aluminum wheels in black are combined with a fixed front piston and a rear floating piston. Other equipment includes an integrated parking brake, tapered mufflers, a dual exhaust design and ESPFI. Before you select a trike to ride home on, take the Tri Glide Ultra out for a spin to experience Harley-Davidson engineering at its best.
The 2019 Tri Glide Ultra delivers the perfect combination of iconic Harley-Davidson style and performance with the advanced features and comforts of a touring trike. We are thrilled to tell you more about the Tri Glide Ultra and want to get you on the road for a first-hand test ride experience. To request assistance from our York-area sales team, contact the dealership today.