New Harley-Davidson 2019 Harley-Davidson ULTRA LIMITED in Baltimore MD for Sale in Baltimore, MD
2019 Harley-Davidson ULTRA LIMITED in Baltimore MD
2019 Harley Davidson ULTRA LIMITED
If you are in the market for a touring motorcycle, one look at the ULTRA LIMITED from Harley-Davidson may convince you that this is the ideal bike to take home soon. While there are multiple touring bikes in the current lineup, the 2019 Harley-Davidson ULTRA LIMITED is the most sophisticated and advanced model available. It is also one of only a handful of two-seat touring models available. Visiting our dealership near Laurel Annapolis Frederick Bel Air provides you with an excellent opportunity to check out this bike's impressive features and to take it out on the open road for a test drive.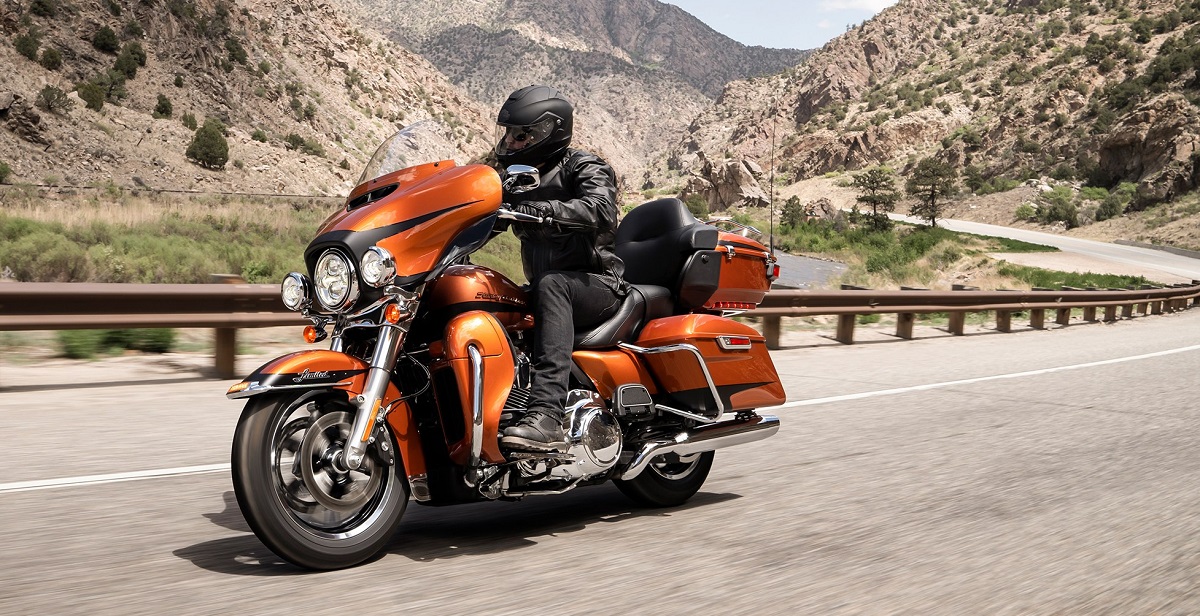 Classic Touring Style – 2019 Harley Davidson ULTRA LIMITED
When you see the 2019 Harley-Davidson ULTRA LIMITED in Baltimore, you may easily notice that there is nothing common about this bike. The front fender has a uniquely iconic look that instantly tells you that this is a Harley Davidson bike. A bold LED headlight with a classic circular shape is centered by two fog lights, and these are all accentuated with chrome finish. Body-colored elements are found from front to rear, but the engine's components have a brilliant chrome finish that draws attention to the bike's power. A long chrome exhaust pipe runs horizontally from the powertrain to the rear of the vehicle for emphasis. A batwing fairing is topped with a functional windshield to protect the driver. The molded driver's seat has a small seatback that fades into the passenger's seat. The passenger enjoys small armrests and a padded seatback. Multiple cargo areas complete the unique and stunning look of this touring bike. You can admire its style in person when you visit our dealership near Laurel Annapolis Frederick Bel Air soon.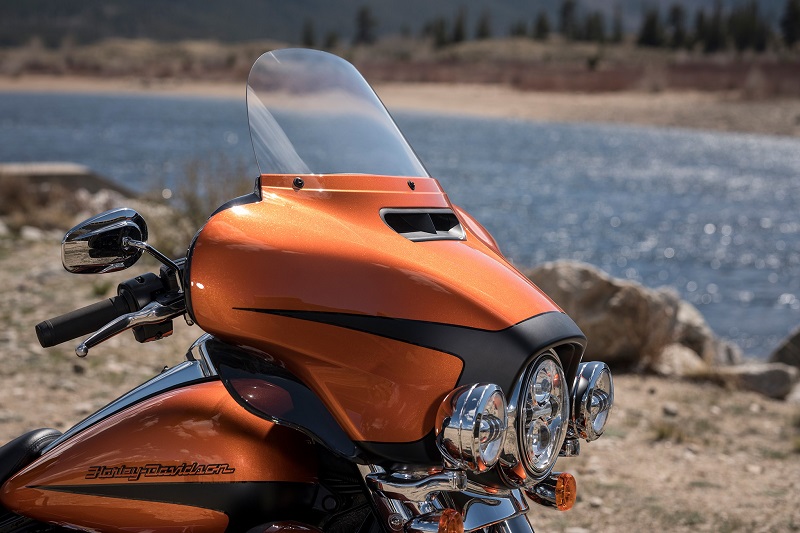 Unbeatable Performance – Harley Davidson ULTRA LIMITED near Baltimore
The 2019 Harley-Davidson ULTRA LIMITED is a touring bike that is ideal for drivers who do not want to settle for an ordinary driving experience. This motorcycle is equipped with a 114 Milwaukee-Eight engine that generates 122 foot-pounds of torque. You can control your driving experience with a six-speed cruise control function mounted on the handle for easy access, and this cruise control feature is combined with an automatic transmission. Some of the other features that enhance the bike's performance include Reflex-Linked Brembo brakes, ABS, a high-performance rear and front suspension with adjustable rear shocks and quality tires. When you take the 2019 Harley-Davidson ULTRA LIMITED in Baltimore out on the road during your test drive, you can admire the exceptional engineering that has been incorporated into this vehicle.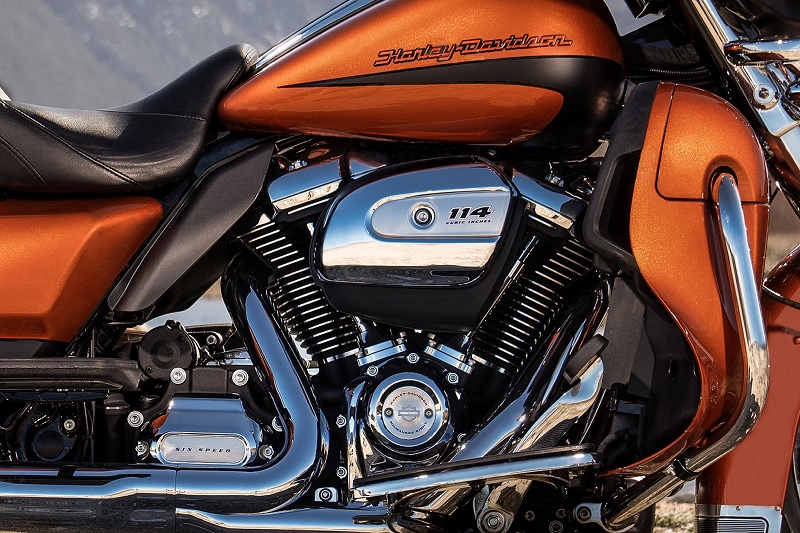 Impressive Features – Harley Davidson ULTRA LIMITED near Baltimore
As the most advanced touring bikes currently offered by Harley-Davidson, you can reasonably and accurately assume that the 2019 Harley-Davidson ULTRA LIMITED would be decked out with numerous features that enhance your time on the road. This begins with heated handles for the driver as well as easy-access controls for the cruise control functions. An adjustable air vent that is embedded in the batwing fairing provides you with convenient control over airflow and pressure in the seating area, and a windshield blocks direct airflow, bugs and general debris for your safety and comfort. The driver's instrumentation panel features the perfect combination of classic and advanced features. Analog dials with chrome accents provide you with details about your speed, engine temperature, fuel level and more. A large touchscreen display provides you with access to the BOOM! GTS infotainment system. It gives you access to the climate control system, audio, Bluetooth technology and other features. At the rear, two saddlebags flank the rear wheel. They have ample storage space and a one-touch easy-access design. A luggage compartment sits on top of the wheel to provide you with additional storage space, and you can tie down additional cargo on a chrome rack that sits on top of the luggage compartment. You can see that this bike impressively combines style, power and functionality into an irresistible vehicle.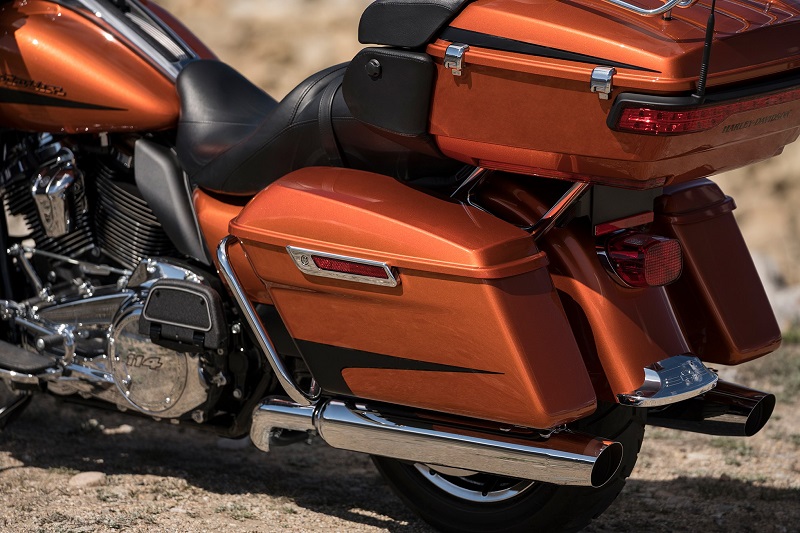 Numerous Personalization Options – 2019 Harley Davidson ULTRA LIMITED dealer
You understandably want your new bike to stand out with individual personality, and Harley-Davidson near Laurel Annapolis Frederick Bel Air makes this easy to do. This begins with your selection of a bike color. Some of the numerous options include pearl white, vivid black, wicked red, industrial gray denim, barracuda blue and others. Before you drive home on your new bike, our team can customize it with your choice of accessories. You can also return at any time in the future to add more accessories as desired. Some of the many accessories available for your 2019 model include hand-adjustable touring shocks, a switch cap kit, a cool flow fan, ported cylinder heads, a SiriusXM satellite radio kit, an air wing front fender rail, chrome rear speaker trim, a tail lamp kit, LED turn signals for mounting on the saddlebags, a front fender skirt in your choice of two colors, speaker kits, saddlebag guard rails and more.
Now that you know more about what the 2019 Harley-Davidson ULTRA LIMITED in Baltimore offers, you can see why this touring bike should be at the top of your list. Before you finalize your purchase plans, head to our local dealership in Baltimore to get your questions answered by our friendly staff members. This is also your opportunity to hop on this bike and take it down the road for a test drive. To request assistance or to schedule an appointment, call us today or drop in at your convenience.
*Article for general informational purposes. For complete details, please contact the dealership.