2019 Street Glide near Washington DC – Harley-Davidson of Baltimore
2019 Street Glide near Washington DC – Harley-Davidson of Baltimore
View Inventory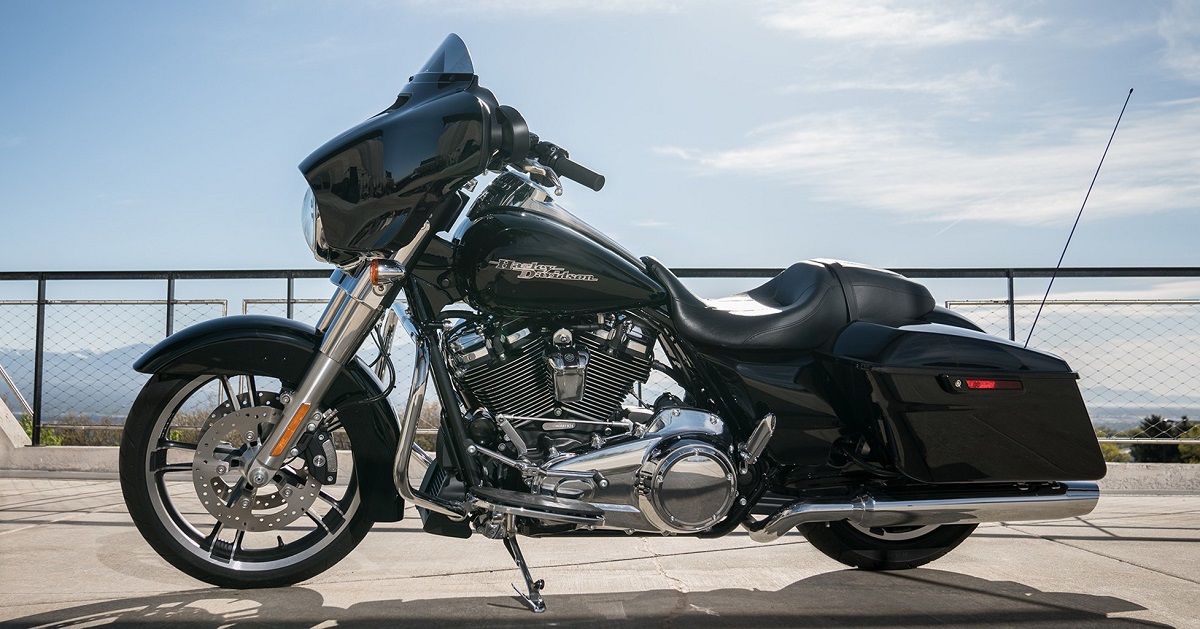 2019 Street Glide near Washington DC
Take to the streets proudly with the 2019 Street Glide Motorcycle near Washington, DC. Harley-Davidson of Baltimore has the bike in stock that you need to show your personality and enjoy the freedom that only a Harley-Davidson can bring to your life. When you come down and explore the new Street Glide, you'll understand how it's designed to give you an exceptional level of performance and enjoyment. This is a stripped-down version of the original hot rod bagger, and you'll love the storage space that makes this vehicle designed to give you the best possible driving experience. You'll get premium parts, exceptional service and the customizations you need to truly make this vehicle your own.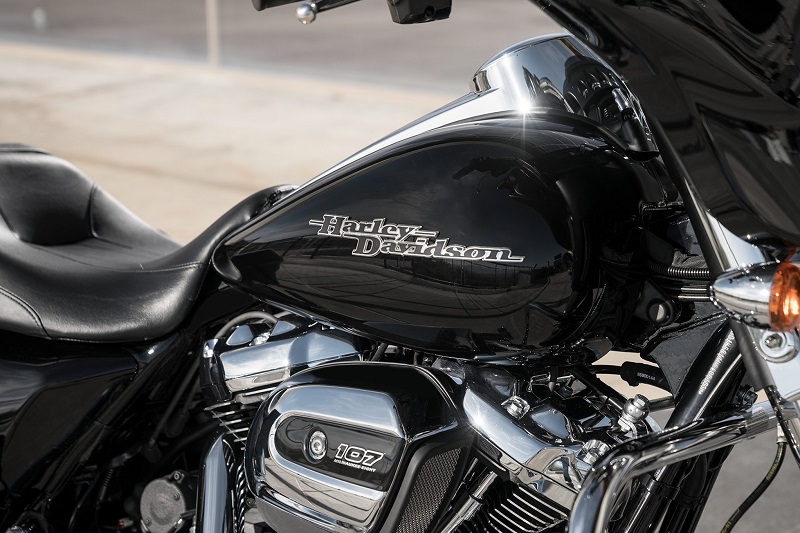 Exterior – 2019 Street Glide
There are several exterior options that are available for you to customize your bike. Choose from five brilliant colors to make the bike reflect your personality. You'll also love the iconic features that make this vehicle so desirable to others on the road. Start with the Batwing fairing that is designed to give you exceptional wind control and good aerodynamics. The iconic shape uses a styling that harkens back to an earlier time while still providing you with a modern and progressive shape. You'll get improved air flow and reduced head buffering to give you one of the best rides on the road. You'll also love the massive amount of chrome and detailing that goes into this beautiful bike. With a Harley-Davidson, you don't have to decide between premium and standard features because all of our bikes are top-of-the-line.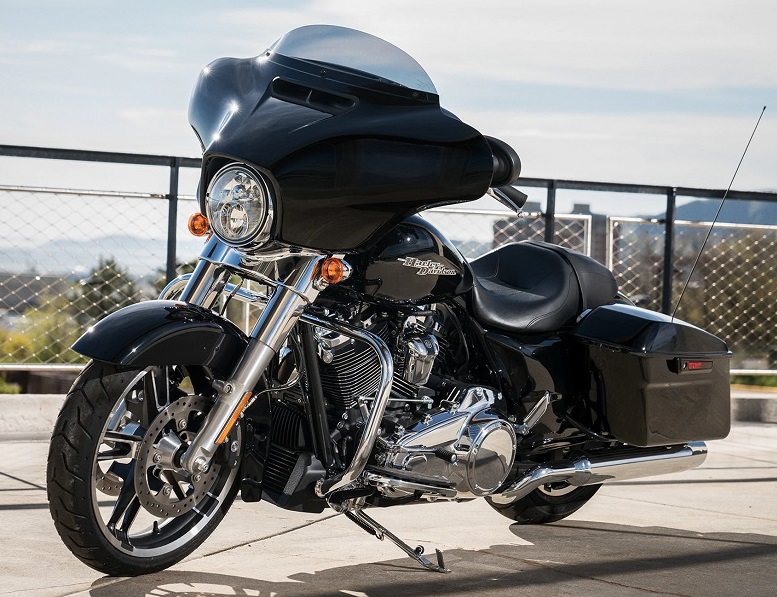 Entertainment – Street Glide
When it comes to entertainment, most people don't think of a bike having the ability to serenade you with music while you're driving down the road. The Boom! Box infotainment system is designed to give you superior audio quality while driving down the road. This makes it possible for you to enjoy music, stay connected with friends and get where you're going with great ease. You'll get a 4.3-inch touchscreen that feature an exceptionally durable design and outstanding feature to give you a system that is intended specifically for motorcycling. Come down and explore this bike with us so that you can get the most from your ride. You'll love the option to get where you're going and play music directly from your bike and your passenger will love the seat-integrated speakers that let them feel and hear the music.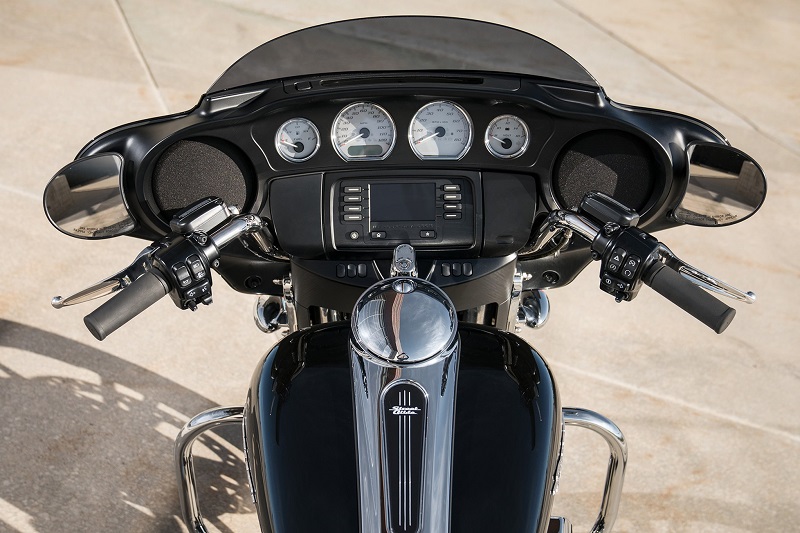 Performance – 2019 Street Glide
When it comes to performance, you need a vehicle that can match your need. This bike is designed to be a highly capable transport on both the city roads and the highway. You'll get the Milwaukee-Eight V-Twin engine that is designed to give you outstanding rumble and capability. You'll get a crisp and smart throttle response and the bike feels like its floating on air while you're driving through town. Come down and check out all of the amazing performance features for yourself when you come and talk to us about your next bike at our Harley-Davidson of Baltimore dealership near Washington, DC. A bike wouldn't be complete without a tremendous suspension to keep you stable and give you an outstanding ride. Come down and check out the high performance suspension system that includes front and rear suspension with an easily hand-adjustable set of rear shocks that give you ultimate control. The bike also features Reflex Linked Brembo brakes with optional ABS for outstanding stopping power. You'll love the electronically controlled and linked brakes that are designed to give you the exact amount of brake to each tire. This feature will make you a better rider regardless of how well you ride.
Come down and get a vehicle that truly depends on your mastering of riding to enjoy. We will work out all of the financing details so that you can drive home with an outstanding bike that you will love. We can help you with customization and detailing of your bike so that you can personalize your ride. Give us a call and we will help you get set up with a financing package and talk with you about all of your options. We want you to become part of our Harley-Davidson of Baltimore family so that you can enjoy all that a 2019 Street Glide Motorcycle near Washington, DC, has to offer.