2020 Harley-Davidson Fat Bob 114 near York Pennsylvania
2020 Harley-Davidson Fat Bob 114 near York Pennsylvania
View Inventory


2020 Harley-Davidson Fat Bob 114 near York Pennsylvania
The new 2020 Harley-Davidson Fat Bob 114 near York is lighter than previous models, giving you a much more lightweight power than in the past. As Harley says, "You'll feel the difference the second you crack the throttle." It's ripped and ready to conquer any road before it, giving you acceleration and open air freedom like no other vehicle on earth can do. You're going to want to hit the streets in this one often! Let's find out what else the 2020 Harley-Davidson Fat Bob 114 near York is serving York Pennsylvania with. There's so much to love here, we hardly know where to begin, but we'll start with style anyway.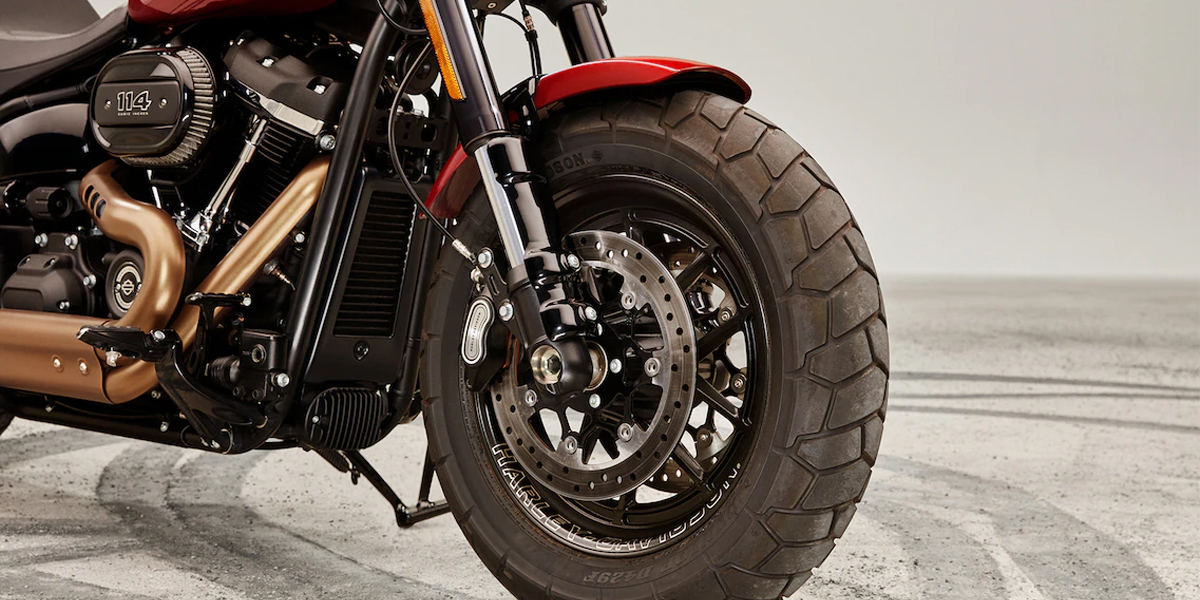 Style – 2020 Harley-Davidson Fat Bob 114
The Fat Bob 114 comes in your choice of 8 vibrant colors, including two options for two-tone paint (River Rock Gray/Vivid Black is one two-tone color option). Single colors include Vivid Black, Spruce, and a gorgeous Midnight Blue color that will really get your heart racing. Harley's muscular take on the Fat Bob continues to make it one of the heavy hitters in terms of style. They generously gave you mountains of sculpted satin chrome for a shimmering glow in the sunlight. Solid Disc Lakester wheels make for a truly muscular stance on the 2020 Harley-Davidson Fat Bob 114. It's a powerful one-two punch of color, chrome, and bulk that you won't soon forget. You can always contact Harley-Davidson of Baltimore to learn more about the style points of the brand new Fat Bob 114. Did we mention it has signature LED lighting? Well, it does, and you're going to appreciate the design and illumination.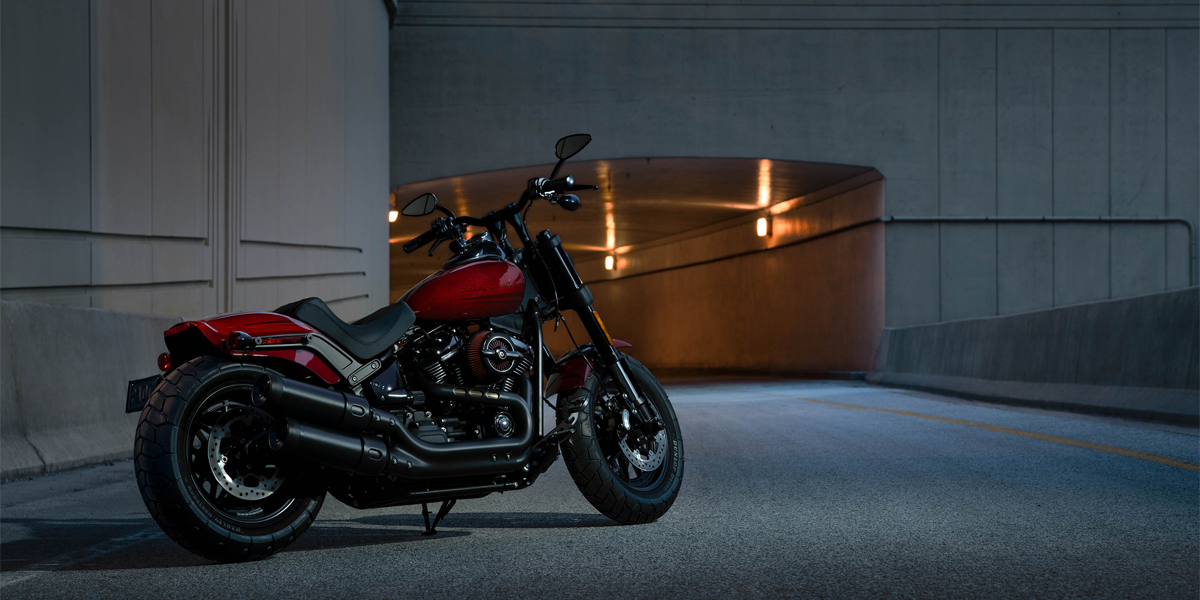 Power – Harley-Davidson Fat Bob 114
A Milwaukee-Eight twin engine makes for a beautiful buzz on your Fat Bob 114. You get between 107-114 displacement here for a power that you can really feel underneath you. The moment you start this one up, you are going to feel the difference the lighter weight makes as well. A high performance front suspension means that you have complete control over the handling of your ride. It's responsive to a millisecond, giving you a silky smooth ride no matter what kind of terrain you're taking on. Whether it's the highway or city streets, you're going to feel completely in control of your Fat Bob 114. If you choose this model, you're getting a whopping 119 lbs-ft of torque, too, for a rumble that you're going to truly appreciate. This year the model is 671 pounds (shipping weight), so you're going to have a lot of power on a smaller frame, giving you a supreme feeling of forward motion. It gives you the kind of drive that's befitting one of Harley's most exciting models.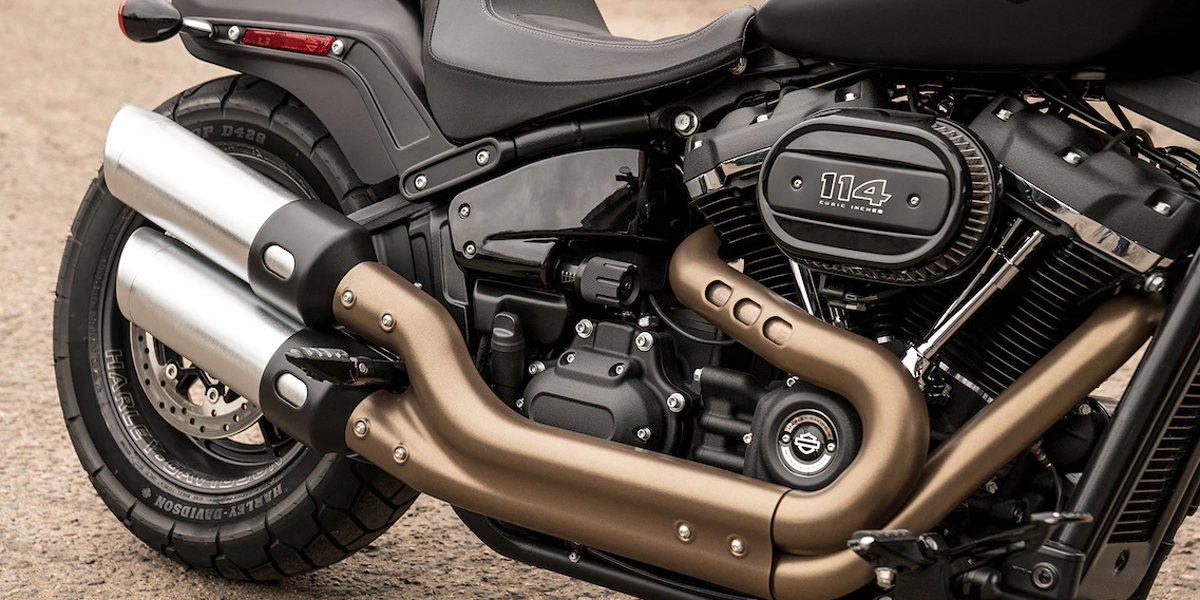 Accessories – 2020 Harley-Davidson Fat Bob 114
Harley made sure to give you plenty of customization options for your Fat Bob. We all know that the motorcycle is perfect just the way it is, but you don't want to have a Harley that's just like every other Harley. You want to grab neat features like the Sundowner Passenger Pallion, LED bullet turn signal kit, or Edge Cut Rider Footboard Insert Kit.
Our dealership is proud to be serving York Pennsylvania with great deals on the Fat Bob 114 and other prominent Harley models. You're going to find that shopping with us is like picking out a motorcycle with a bunch of buddies that just happen to be experts on the Harley brand. We know everything about the models that are hot right now, and we know everything about more affordable options. If you need specs on the Fat Bob 114, we have those all lined up and ready to go for you. If you have any more questions about the Harley Fat Bob 114, just contact Harley-Davidson of Baltimore. We're the premier dealership in York to grab your Harley motorcycles and your accessories. Our customers know us by heart, and we know our customers by heart, as we're a huge fan of the Harley legend as well. We're also a proud part of that legend, helping new people afford their first – or 100th – Harley-Davidson motorcycle each and every day. If you'd like to see the Fat Bob 114 up close, just give us a call today! We'll be happy to assist you.