New Harley-Davidson 2020 Harley-Davidson Road Glide – Baltimore MD for Sale in Baltimore, MD
2020 Harley-Davidson Road Glide – Baltimore MD
2020 Harley-Davidson Road Glide
The Harley-Davidson Road Glide has been a preferred model for serious riders near Annapolis Laurel Bel Air for years, and our established dealership's sales reps are thrilled to tell you more about the latest model's features and capabilities. The 2020 Harley-Davidson Road Glide has the hot rod style that you crave, and it raises the bar in the areas of performance and features. If you have been thinking about taking home a new bike soon, the new Road Glide for 2020 deserves your full attention.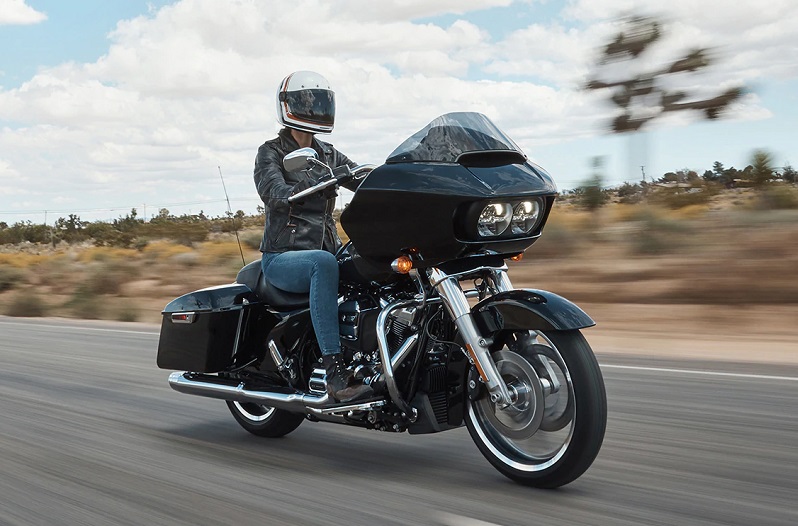 Inspired Style
All new and future models at Harley-Davidson of Baltimore exhibit iconic traits that honor our brand's heritage, and the 2020 Road Glide uniquely expresses the bike's hard-driving power through its style. From front to rear, the Road Glide has a glossy finish with brilliant chrome elements throughout the exposed machinery. This is accented by a gorgeous sheen across the body-colored elements. Available colors for the 2020 model are stiletto red, Tahitian teal, spruce, river rock grey denim, vivid black and barracuda silver. The thin-spoke Enforcer II wheel design highlights the Road Glide's edginess and is coupled with a rounded front fender. Thick, angled steering forks rise into the shark-nosed fairing. This fairing includes a dual-LED headlight feature with a modest, tinted wind guard. Mini-ape handlebars and a full instrumentation panel ensure that you have complete control over all aspects of your ride. The nacelle slopes steeply into the contoured seat. At the rear, the hard-cased saddlebags have a rounded top and chrome-trimmed side lights. The exposed engine components carry to the rear with dual tapered exhaust pipes. The 2020 Harley-Davidson Road Glide will undoubtedly turn heads as you travel through town and beyond.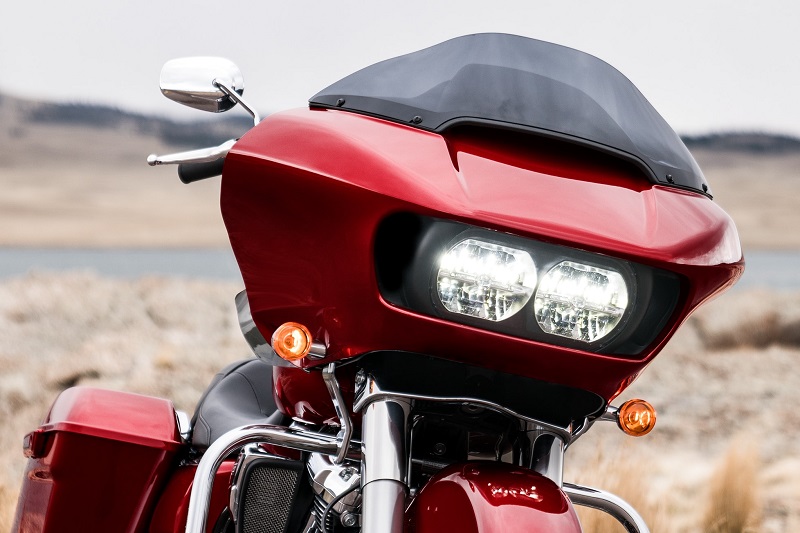 Smooth, Edgy Performance
The unrelenting style of the Harley-Davidson Road Glide for 2020 sets standards for expected performance and this model has the equipment necessary to exceed those standards. The Road Glide is powered by an impressive Milwaukee-Eight 107 engine featuring a chain drivetrain. The bike's power is easily moderated by Reflex-Linked Brembo brakes with independent anti-lock brake technology. If you want to take the performance of your new Road Glide to the next level, request the optional Defensive Rider System. With this advanced equipment, you can enjoy improved control over the chassis and braking system, and you can also take advantage of upgraded powertrain technology. Hand-controlled rear shocks combine with a superior suspension system in the front and rear to support the smooth ride that you crave. The Road Glide for 2020 also includes cruise control and electronic sequential port fuel injection. The experts at Harley-Davidson of Baltimore can keep you informed about the bike's availability and will answer all of your questions about its capabilities.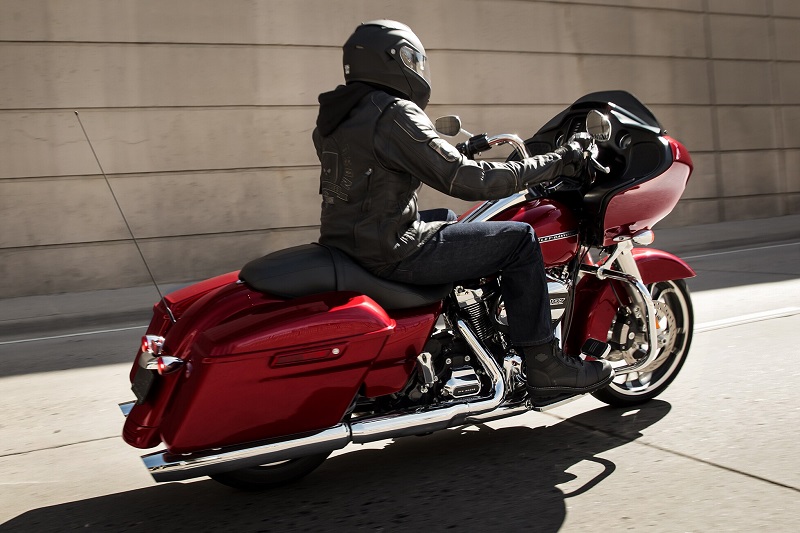 Modern Features
While the 2020 Harley-Davidson Road Glide has the aggressive look and hard-punching style that you crave, it also is outfitted with exceptional technologies and modern features that you need for comfort and confidence on the road. Across the miles, you can appreciate features like voice recognition for the tuner and navigation system in multiple languages, a vehicle information screen, SiriusXM presets for the Boom! Box GTS entertainment system, Bluetooth hands-free calling, text-to-speech in several languages, a Boom! Box 4.3 sound system or an upgraded sound system, a USB port, two 5.25-inch speakers, and a security system. The instrumentation panel gives you readouts for fuel, ABS, engine diagnostics, oil pressure, battery power and other vital details. Additional details about the Road Glide's features are available by contacting our friendly Harley-Davidson sales agents.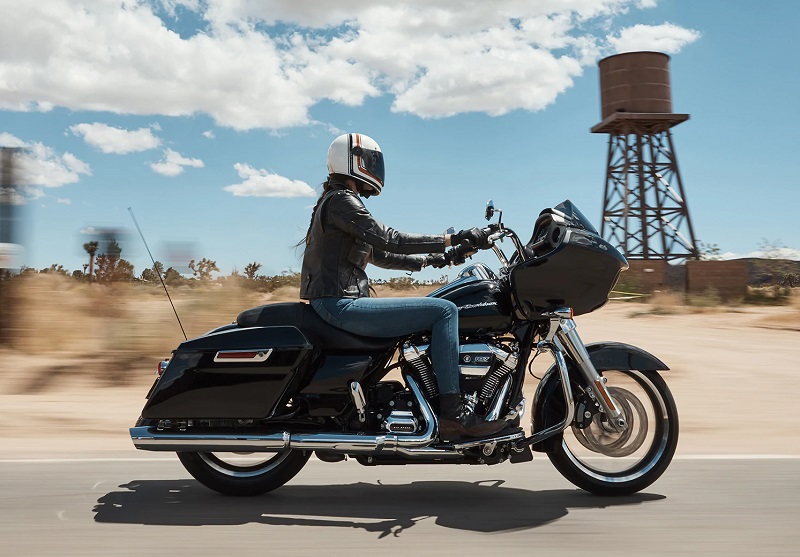 Accessories and Add-Ons
The new Harley-Davidson Road Glide has everything that riders near Annapolis Laurel Bel Air desire in their next bike straight off the line, and it is also available with an extensive range of customization options. Whether you want to improve the Road Glide's functionality, enhance your comfort on the road to your specifications or achieve other results, accessories and add-ons are available to meet your needs. Some of the many add-ons that you can choose from are fat ape handlebars, a Knockout custom wheel kit, upgraded headlamp trim, a rider footboard kit, various front fender designs and support kits, a pushrod cover kit, enhanced braking features, a speaker kit for the saddlebag lids, fairing enhancements, slider kits for the fork and more. Installation service is available at our dealership near Annapolis Laurel Bel Air for any accessories that you select.
The 2020 Road Glide from Harley-Davidson has everything that you are hoping to find in your next bike while also generating the smooth yet aggressive ride that you want. Harley-Davidson of Baltimore is at your service, and our experienced motorcycle sales team stands ready to answer all of your questions about the Road Glide. To inquire about its features and availability, reach out to our team online today.