2020 Harley-Davidson Road Glide Limited FLTRK in Baltimore MD
2020 Harley-Davidson Road Glide Limited FLTRK in Baltimore MD
View Inventory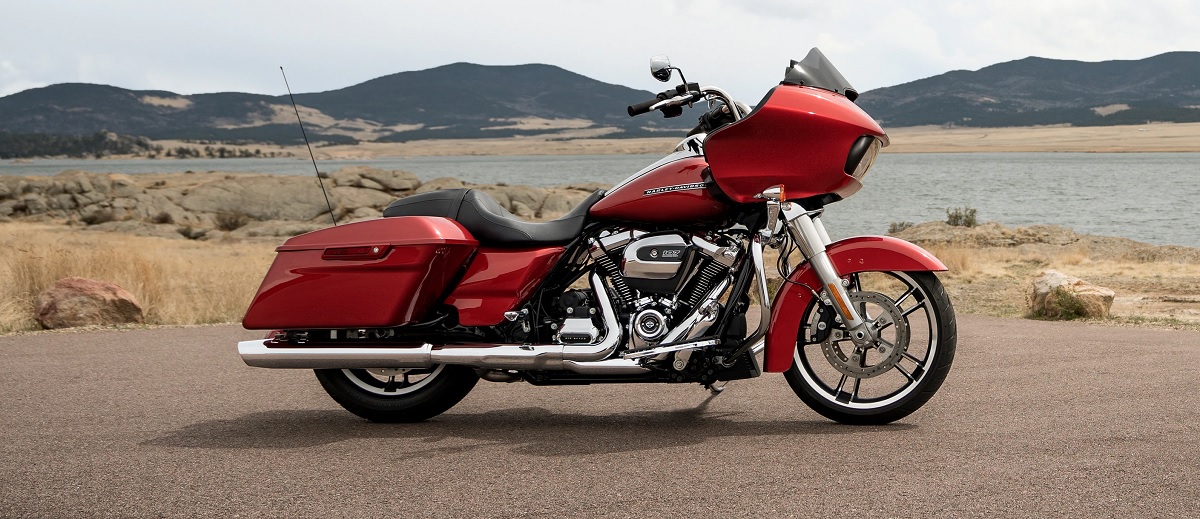 2020 Harley-Davidson Road Glide Limited FLTRK in Baltimore MD
Harley-Davidson's Touring family is among its largest collection of motorcycles. The Touring line generally blends the iconic, classic style elements that the brand is recognized for with numerous comfort technologies and capabilities that can take you the distance in comfort and style. The 2020 Harley-Davidson Road Glide Limited FLTRK is one of several models in the Touring family, and it easily covers every need and desire that you have for a new bike. Through our Baltimore dealership, you can learn more about what the latest version of the Road Glide Limited offers, and our sales agents can tell you when it will be available for you to take it out on the open road for a first-hand experience.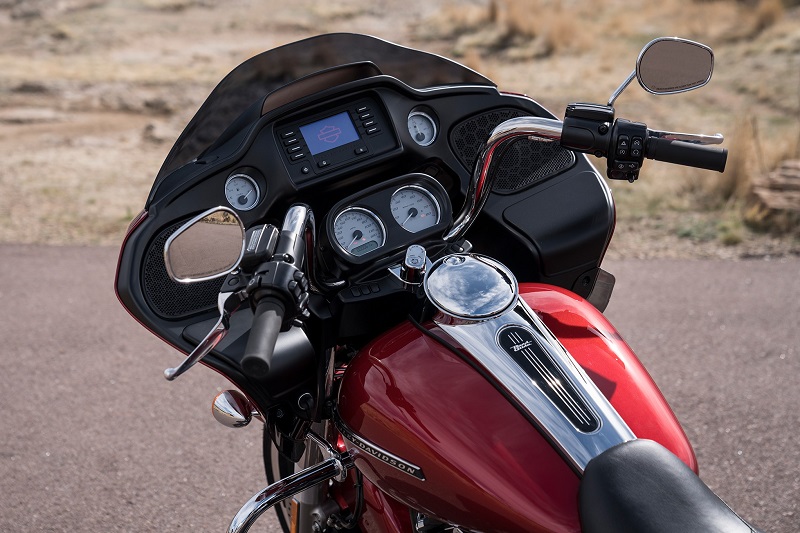 Sleek, Capable Style – 2020 Harley-Davidson Road Glide Limited FLTRK
As soon as you see the 2020 Harley-Davidson Road Glide Limited FLTRK, you will instantly recognize the bike's branding through signature elements, like its peanut-shaped fuel canister and its dual exhaust pipes that flare dramatically to the rear. You will also discover smooth, modern elements that define this model's individuality. The fairing angles downward at an aggressive angle, and it features dual headlights and a chopped wind guard. The thick front wheel is accented by a machined design and a body-colored fender. The rider's legs are protected by body-colored shields, and the low-rise handlebars ensure that the rider remains relatively vertical for optimal comfort and control over the miles. A rear seat featuring armrests and a padded back is elevated behind the driver. Cargo is available in hard-covered saddlebags, a hard-covered trunk pack and an open-air luggage rack. The saddlebags and trunk compartment angle out to a point to highlight the bike's aerodynamics. Numerous body colors are available, and these include Vivid Black, Tahitian Teal, River Rock Grey, Silver Pine, Stiletto Red and others. A few dual-hue options are also offered. The Black Finish Package is available as an upgrade to give your bike a blacked-out, edgy appearance.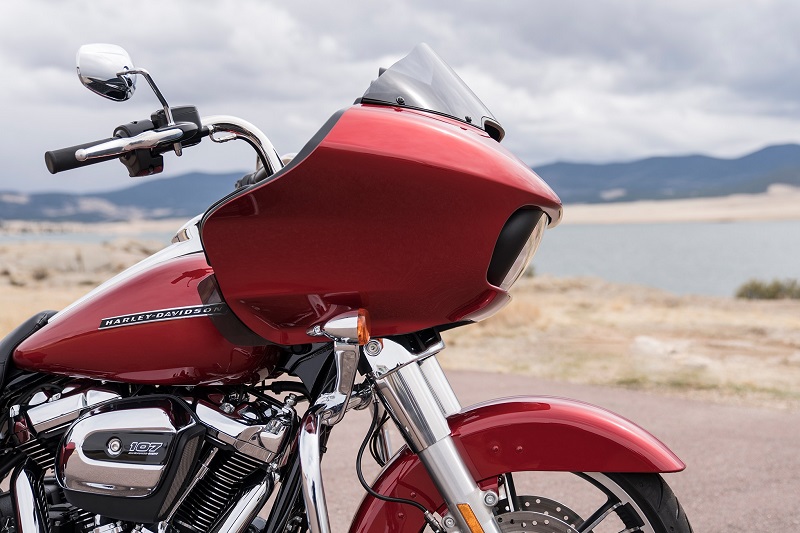 The Power You Need – Harley-Davidson Road Glide Limited FLTRK
Before selecting a new Harley-Davidson model to head home in, you need to feel comfortable that it can deliver inspired, passionate performance around every bend in the road. The Road Glide Limited for 2020 comes with the most advanced powertrain across all Touring family models, and you can easily compare the performance of all Touring models that you are interested in with a few road tests based on availability. The Road Glide Limited for 2020 is equipped with a Milwaukee-Eight 114 engine, which is paired with Brembo reflex-linked brakes, ABS, LED headlamps, heated hand grips, an advanced and responsive suspension system, the Reflex defensive rider system, a chain-style drivetrain and additional equipment that takes performance to a new level.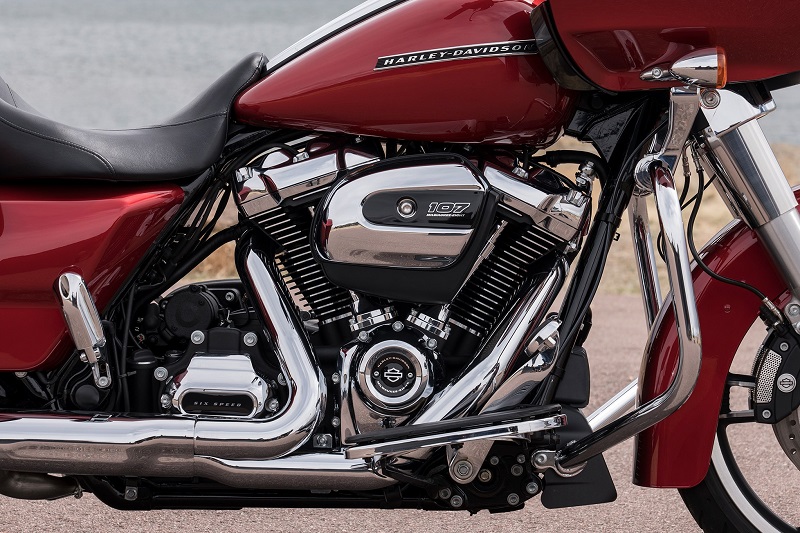 Desired Standard Features – 2020 Harley-Davidson Road Glide Limited FLTRK
The 2020 Road Glide Limited FLTRK is among the most well-appointed bikes in the Touring line today, and many of its new and carryover features are standard rather than optional. Before you decide if the Road Glide Limited is well-suited for you to head home on, you need to explore its equipment carefully. Its features include USB ports, Bluetooth technology, cruise control, a security system, a premium audio system with 5.25-inch speakers, several programmed languages for text-to-speech tech, a digital information screen, a Boom! Box GTS system, daytime running lights, HD Connect service for your smartphone, rearview mirrors and many other items.
Are you eager to take a closer look at the 2020 Harley-Davidson Road Glide Limited FLTRK and explore its full capabilities? Our Baltimore sales reps are available to tell you more about this model and about its availability. Contact our trusted Harley-Davidson dealership today to learn more.