2020 Harley-Davidson Roadster near York Pennsylvania
2020 Harley-Davidson Roadster near York Pennsylvania
View Inventory


2020 Harley-Davidson Roadster near York Pennsylvania
Harley itself describes the 2020 Harley-Davidson Roadster as "adrenaline mixed with a shot of garage-built custom style." Starting at only $11,999, it's also a tremendous value for this type of garage look and mechanical makeup. You're going to be thrilled with everything the 2020 Harley-Davidson Roadster near York has to offer you, and you can contact Harley-Davidson of Baltimore for any information on the Roadster that you might need. We're serving York Pennsylvania with a complete breakdown of all the many fine quality of the 2020 Roadster by Harley-Davidson. It's truly a testament to the brand's fabled history, and it's one of their most affordable options. If price is no bother to you, this model can be fully customized to be as extravagant as you want it to be also. It's very versatile.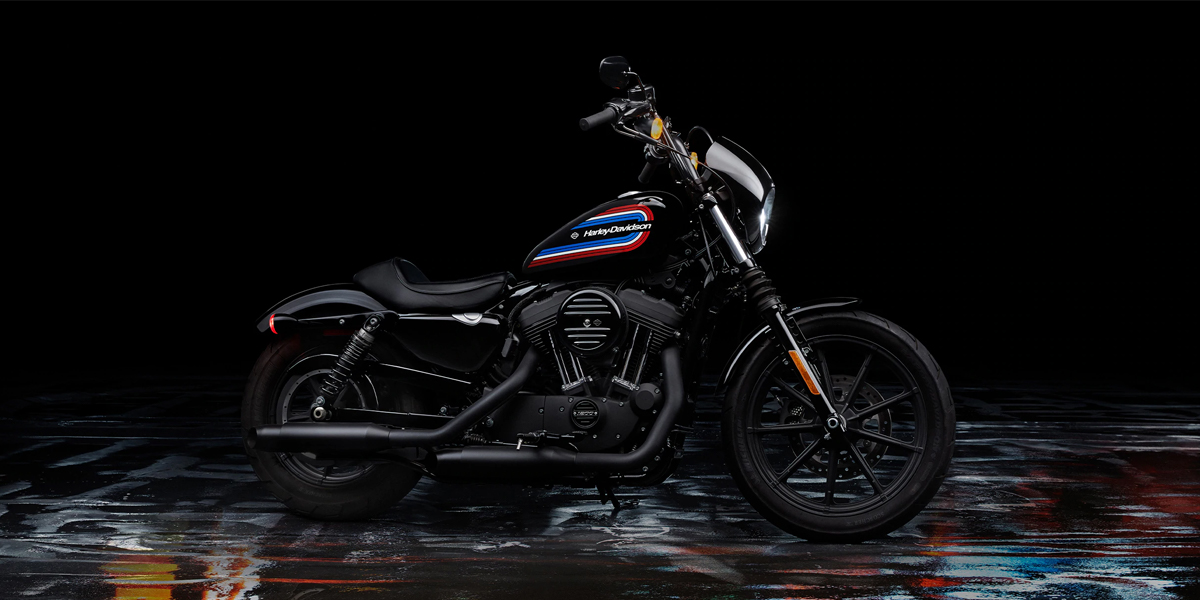 Style Points – 2020 Harley-Davidson Roadster
This bike is built in the fastback tradition, and it features four gorgeous color options: Vivid black, Stone washed white pearl, Black denim, and Performance orange. If you're a person who loves the blacked out tradition, this bike has more black than you can absorb in one glance. Black outed features serving York Pennsylvania with a splash of darkness include mirrors, headlamp, and belt guard, to name just a few of the features that get total darkness. Your bar style is "slammed," and there's a speedometer and tach attached so that you can keep track of your numbers. Overall, it's one of Harley's best looking motorcycles, and it's incredibly affordable, too, on the low end side. Rounding out style points, you'll also find 19-inch front wheels and 18-inch black wheels to give you an aggressive, stand up stance on your Harley. It's the perfect stance to kick off a long ride.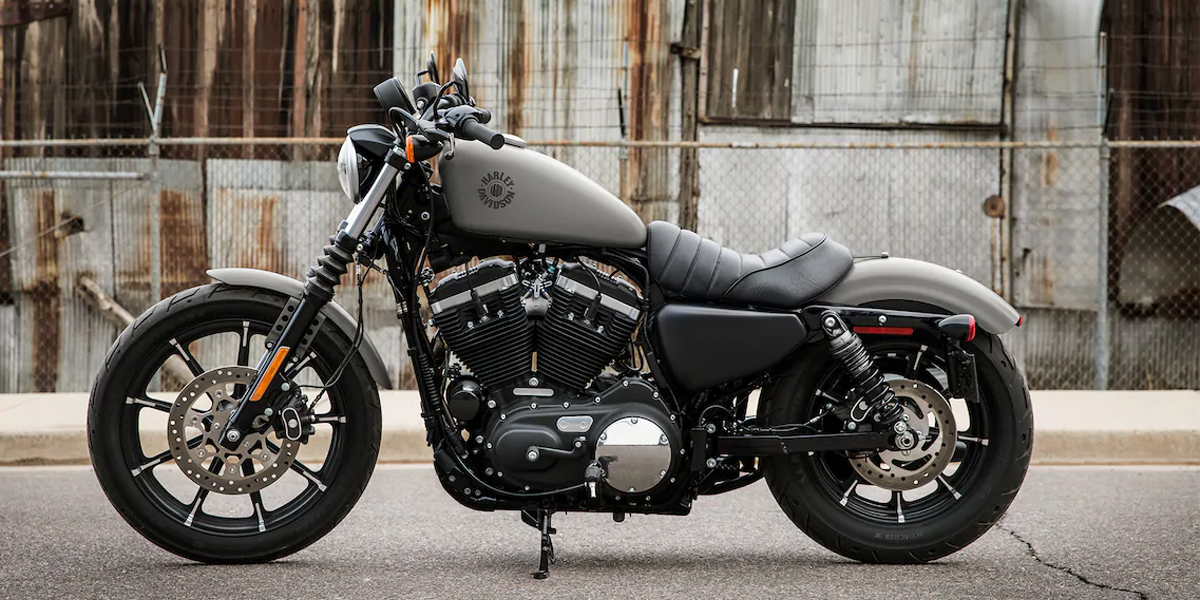 Mechanical Marvels – Harley-Davidson Roadster
1200cc of torque via a v-twin Evolution engine kickstarts your journey with massive amounts of power and acceleration. The rumble of this one is going to really get your heart pumping before every journey, as it has that patented "Harley" sound that only a 2020 Harley-Davidson Roadster near York could make in this way. You'll get to know that sound by heart, and you'll definitely appreciate the 76 lbs-ft of torque that this one nets you (especially the low-end torque you're going to feel from day one). A 43mm front suspension with inverted forks is a revolution in mechanical design that nets you a style point, too, with the triple clamps that have been added to both improve traction and give you a muscular flash of style. The Roadster features dual disc front brakes that have floating rotors for a much more confident stop time. The combination of powerful engine, razor sharp braking, and stable suspension makes for a thrilling ride that lives up to the rumble the bike gives you from the get-go. It's a rumble that invites you to take advantage of Harley's latest mechanical marvels with a long ride on the Roadster.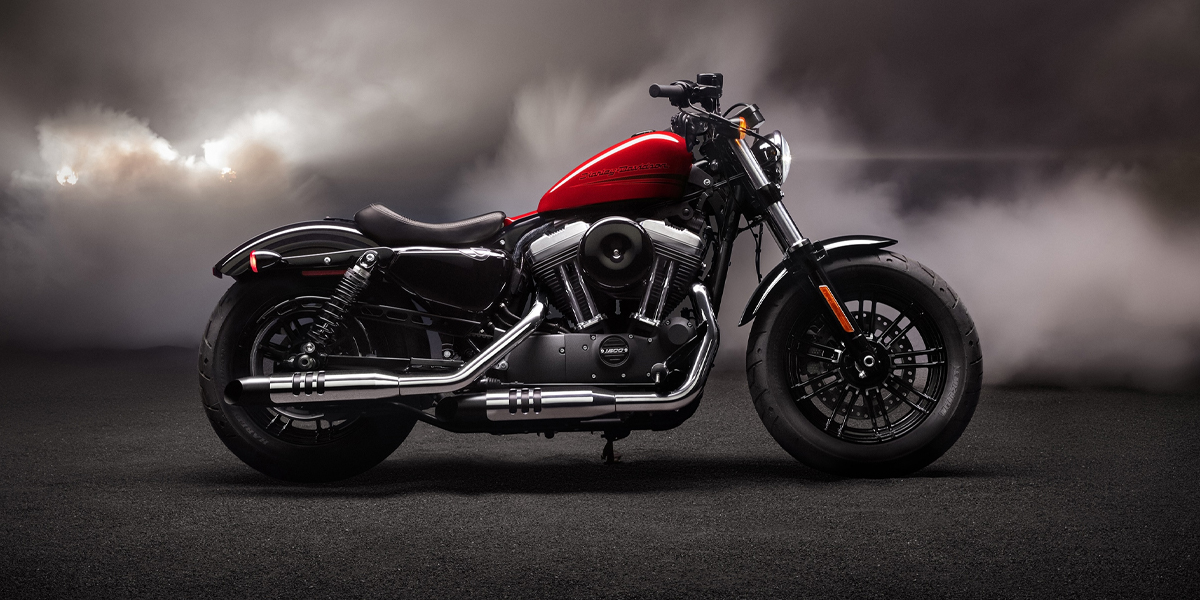 Other Great Features – 2020 Harley-Davidson Roadster
The entire bike is only 551 pounds in its initial form, but keep in mind that this bike was designed to be customized. There are massive amounts of accessories that you can buy from us to spice things up and really deck out your Harley Roadster in your own personal style. Customizing this bike is going to be one of your major assets in getting the exact kind of Roadster you want. Our available Genuine Motor Parts and Accessories include standout parts like a Quick-release Sport 11″ windshield, Clip-on handlebar kit, and Stage IV Street Performance Kit. That's only the beginning of all the toys Harley gives you to customize your Roadster and get it in line with your own unique ideas of style. Everyone has a "dream bike," and with our parts and accessories, you have the opportunity to take a factor Roadster and turn it into your own personal creation in no time flat. Our parts and accessories are competitively priced so that you have more reasons to go to us for your needs. We want to be the dealership you trust.
If you have any questions about the new Roadster, please contact Harley-Davidson of Baltimore. Our dealership is staffed with a professional, but lighthearted group of motorcycle lovers just like yourself. We design our shop with Harley's brand and reputation in mind. We know how important and life-altering a Harley can be to someone. It's a rite of passage in America, a new way of life that goes well beyond the rumble of an Evolution engine. When you shop with us, you get specials, a convenient way to get instant quotes online, and a simple way to customize your bike right online so that it's ready to go when you head in to see us. We offer world class offers on a world class bike. The Roadster continues to be one of Harley's most affordable options, but it's far from cheap. You're going to invest a lot in this bike, especially if you customize it to make it fully your own, so we're going to be here for you to make sure that you get competitive pricing on everything. For more information or to ask for a test ride, just call our friendly team today. We'll be happy to help you start your journey toward brand new Roadster ownership. Happy riding!