2020 Harley-Davidson Sportster in Baltimore MD
2020 Harley-Davidson Sportster in Baltimore MD
View Inventory


2020 Harley-Davidson Sportster in Baltimore MD
The Harley-Davidson Sportster family is among the most eye-catching and coveted options available for riders who want a stripped-down yet beefy bike, and there are numerous good reasons for this. The current Sportster line is comprised of the Forty-Eight, the Iron 883, the Iron 1200 and the Roadster models. Which each model is unique and holds individualized appeal, the Sportster family has shared features and traits that make it stand apart from other Harley-Davidson families and models on the market today. Should you take home a 2020 Harley-Davidson Sportster model? Knowing what to expect from the current models in this family can help you to decide if you should pick out a Sportster from our Baltimore-area dealership's inventory. Further review may also be assist with your selection of a specific model in the Sportster line.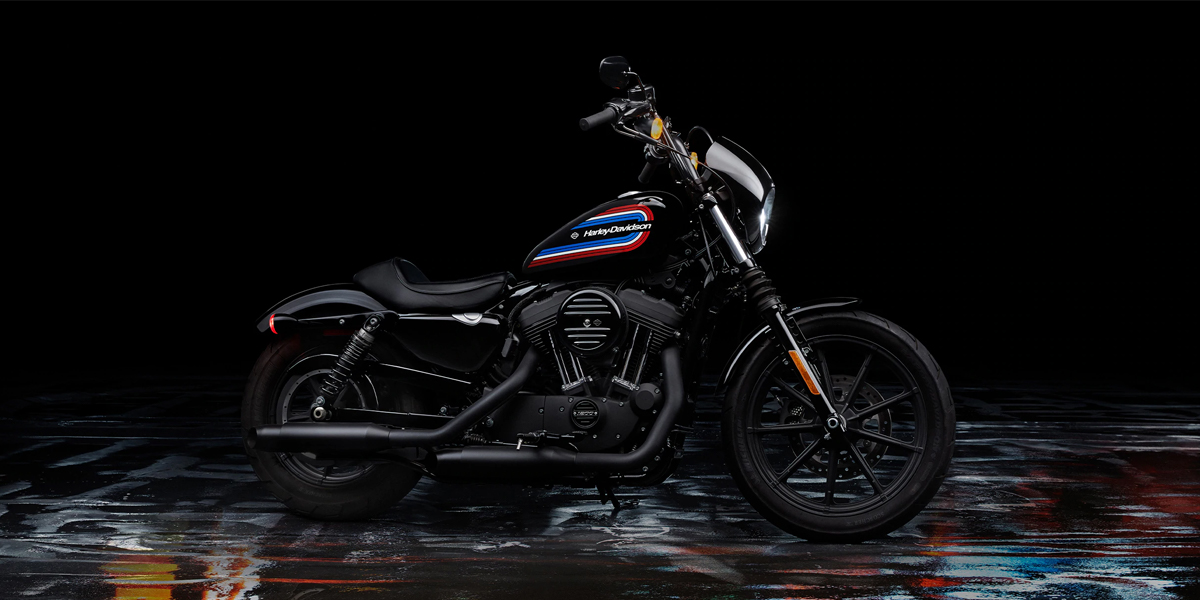 Edgy, Bold Style – 2020 Harley-Davidson Sportster
All of the four available Sportster models offered for 2020 have classic Harley-Davidson elements that make them immediately recognizable on the road. These include a peanut-shaped tank with the brand's logo etched across it. The logo design and color options vary. The tank rises up to meet a no-fuss dashboard and cropped handlebars. Some of the models have a beefy front tire, and they all have a chopped fender, an angled fork and a rounded headlight. The exposed engine components across the trims have a similar design with dual flared exhaust pipes flowing toward the rear. The seat sits below the peanut-style tank and handlebars, which places the rider in a slightly elevated position. Seat designs, wheel designs and light kits vary by model. In addition, the Iron 1200's handlebars rise slightly higher than the handlebars for the other Sportster trims, and the molded fairing is more defined.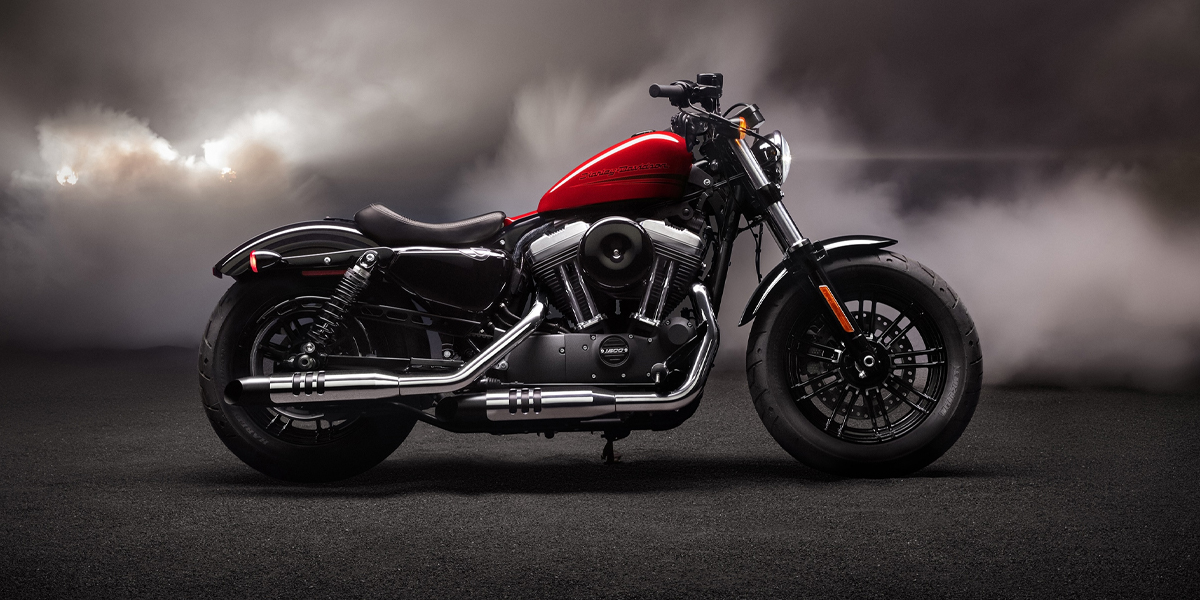 Tech and Comfort Features You Need – Harley-Davidson Sportster
The 2020 Harley-Davidson Sportster line is filled with no-frills models that have just enough features to keep you safe and comfortable on the road. For example, the dashboard includes analog gauges for the tachometer and speedometer. Some manual gauges are mounted on the handlebars for easy control. Other features may include LED indicators, a low fuel warning, high beams, a security system, anti-lock brakes, a trip meter, an analog clock and additional items. With the sparse features in the Sportster line, it is not surprising to learn that this is among the most affordable Harley-Davidson families offered today.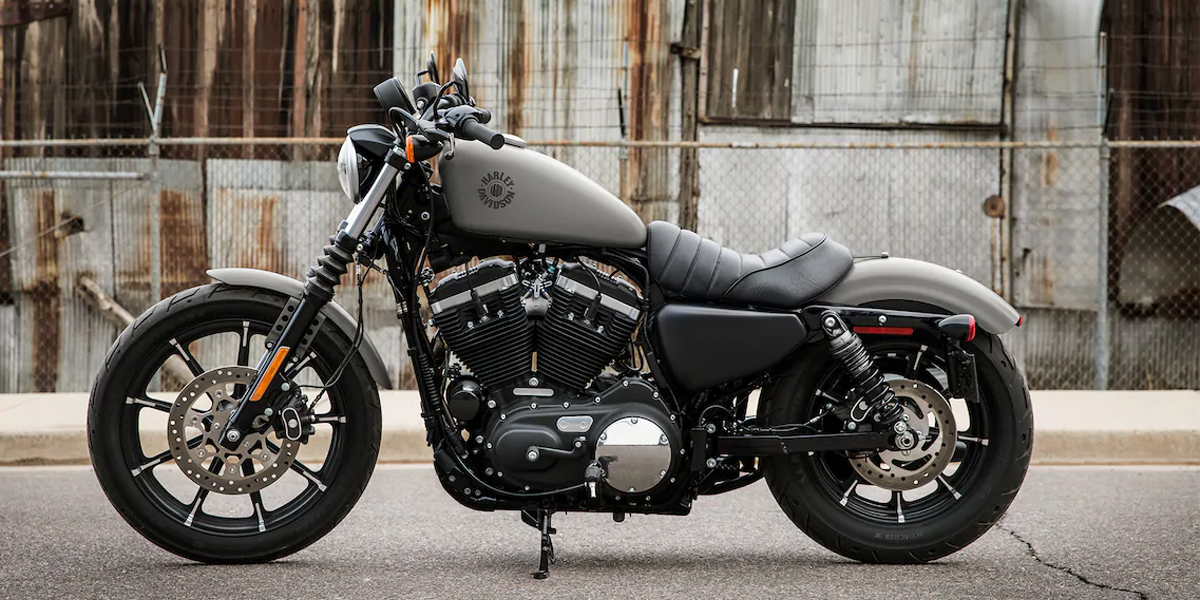 Exhilarating Performance – 2020 Harley-Davidson Sportster
The Sportster line for 2020 is designed to impress you with its capabilities and to deliver unbridled excitement across every mile. The actual powertrain and mechanical equipment in the four Sportster models vary slightly, so a closer look at all of the options at our Baltimore dealership is essential. Your new Sportster model may come with an air-cooled, Evolution powertrain, chrome or blacked-out elements, an electronic sequential port fuel injection, a chain drivetrain, machine-spoked wheels, dual piston front and rear brake calipers and other equipment. With a few notable variations in performance equipment and capabilities across the four Sportster models for 2020, a road test with our Baltimore sales reps is required for a well-rounded comparison.
When you stop by our Baltimore-area Harley-Davidson dealership at your earliest convenience, you will have the incredible opportunity to learn more about the Sportster family and to compare the four current models next to each other. Our commitment to customer satisfaction holds firm, so you can have confidence that we will assist with your thorough comparison and will provide you with accurate answers to all of your questions. There is no better time for a closer look at the Sportster line than right now.