Harley-Davidson New Motorcycle Research
Harley-Davidson New Motorcycle Research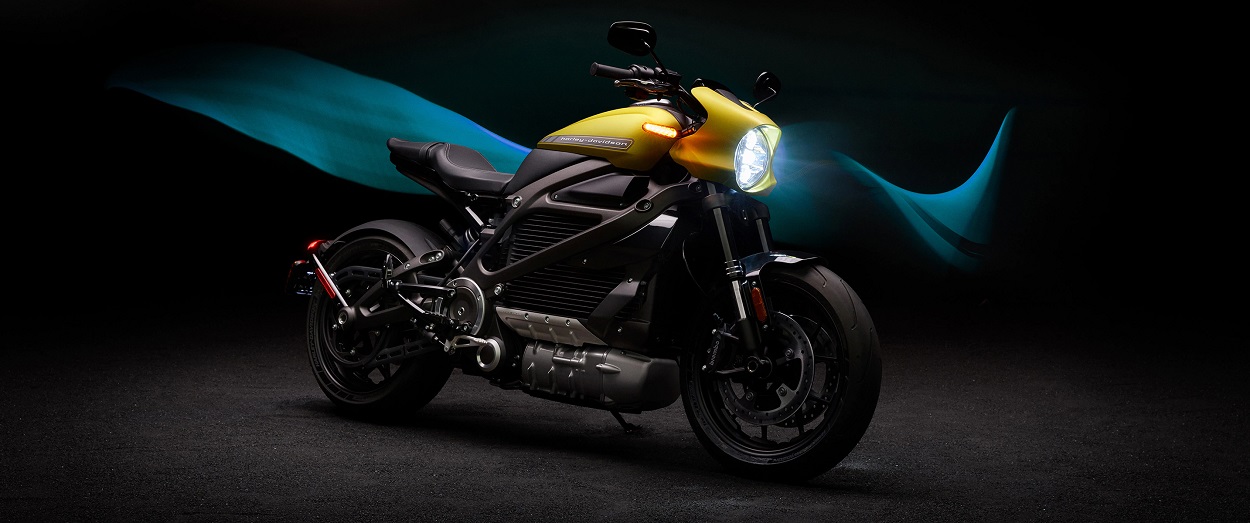 Harley-Davidson New Motorcycle Research in Baltimore MD
Harley-Davidson is the motorcycle brand that riders trust and prefer, and there are many good reasons for this. For decades, the brand has been associated with raw, aggressive power and edgy style. Year after year, its popular models were enhanced to make them increasingly appealing and to set the bar higher for other brands to follow. In addition, new models have been introduced, and this makes the brand more appealing to riders who are looking for different features in a new motorcycle. Across the families available today, you can find an extensive selection of beautiful, well-equipped and powerful bikes that have thrilling enhancements and updates. Our Harley-Davidson dealership in Baltimore is the place to go for help with your new model research and comparison efforts.
2020 Research
---
Learn About Our Future Harley-Davidson Models
While Harley-Davidson is clearly the leader in the motorcycle industry, it does not sit back and coast on its success. Instead, it pushes down on the accelerator and continues to blaze the path forward for others to follow. Periodically, new models are added to the popular families, and these new additions usually generate considerable excitement and intrigue. Are you wondering what new models are being released soon? Before you pick out a new Harley-Davidson motorcycle from our Baltimore dealership, you need to know if a future model may be a better pick for you. Through our website and our well-informed motorcycle sales reps, you can get all of the details about features and specs for upcoming models. You can also learn about release dates and request regular updates from our team.
Your Harley-Davidson Source for New Model Information
Today's Harley-Davidson models undoubtedly inspire you to hop on and head down the road. Compared to our well-equipped current models, new models may have subtle or bold improvements, innovative technologies that are available for the first time and more. Should you take home the current model or wait until the next model year is available for a test ride and purchase? Our inventory includes the current models available, which makes us your preferred source for a closer look at the latest motorcycles in the lineup. When you visit our Baltimore location, you can get accurate, detailed answers to your questions about different models and model years so that you can finalize your purchase plans based on legitimate and current facts. Your satisfaction is always a primary concern, so you can feel confident that we will give you all of the info that you need to make a selection that is perfect for you.
Your Trusted Source for Harley-Davidson Models vs Other Industry Models
Are you in the market for a sportster style, a touring bike or something else? Our Baltimore-area Harley-Davidson dealership has a huge line of models in several popular families, so we may have a few bikes in stock that live up to your high expectations and unique needs. When you connect with our motorcycle sales reps to inquire about today's and tomorrow's models, you also may be curious about other competing models. Before you spend your limited time heading all across town to test out several models from various brands, it makes sense to read about shared and differing features and capabilities. You can benefit from unbiased and comprehensive comparisons for comparable models when you contact our team for assistance. This information can help you to decide which models you need to take out for a road test and which options you can pass on.
Full Details About Road Tests for Harley-Davidson Models
Our Baltimore-area Harley-Davidson dealership is your trusted source for a closer look at the current motorcycle models that you are focusing on. Our large inventory is available for you to check out today, and our sales associates will happily assist with a few road tests. If you are interested in one of our future models, simply inquire about availability. We can keep in touch with you so that you can be one of the first to experience all that our new motorcycle models offer.Taking a Harley-Davidson motorcycle home can be a life-changing event, and our Baltimore-area sales reps are excited to assist you with your model research and road test comparisons. Whether you are interested in a specific model or you need more details about all of our families, we are ready to help.