2019 Harley-Davidson Road King Special FLHRXS near Delaware for Sale in Baltimore, MD
2019 Harley-Davidson® Road King® Special FLHRXS near Delaware
View Inventory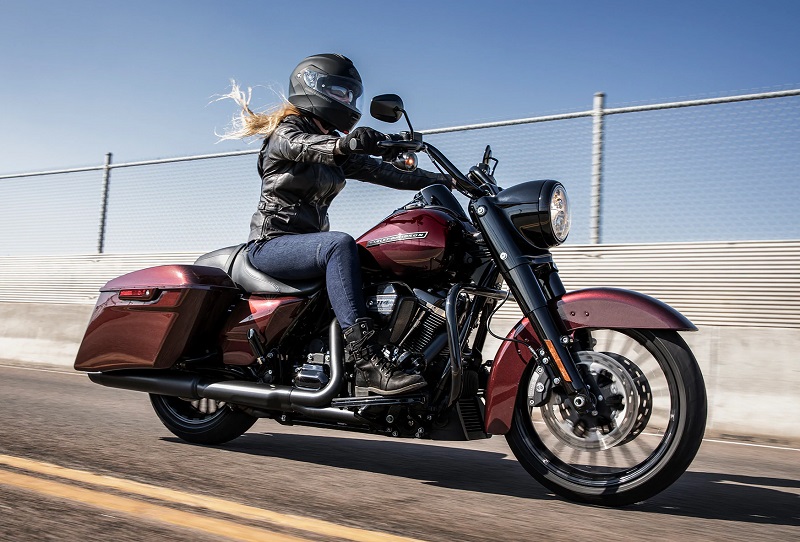 2019 Harley-Davidson® Road King® Special FLHRXS near Delaware
The 2019 Harley-Davidson® Road King® Special FLHRXS has the raw, edgy style that you have been searching for as well as the incredible performance capabilities that live up to your highest expectations. Like the standard Road King® model, the Road King® Special FLHRXS is in the Touring class and is designed to give you a comfortable ride through town, across Delaware and beyond. The Special, however, has a few undeniably aggressive design elements that give it a standout look on the road. By visiting our Delaware Harley-Davidson® dealership soon, you can compare the 2019 Road King® Special FLHRXS against other motorcycles that you are considering. We are excited to get you on the road so that you can appreciate its incredible capabilities yourself.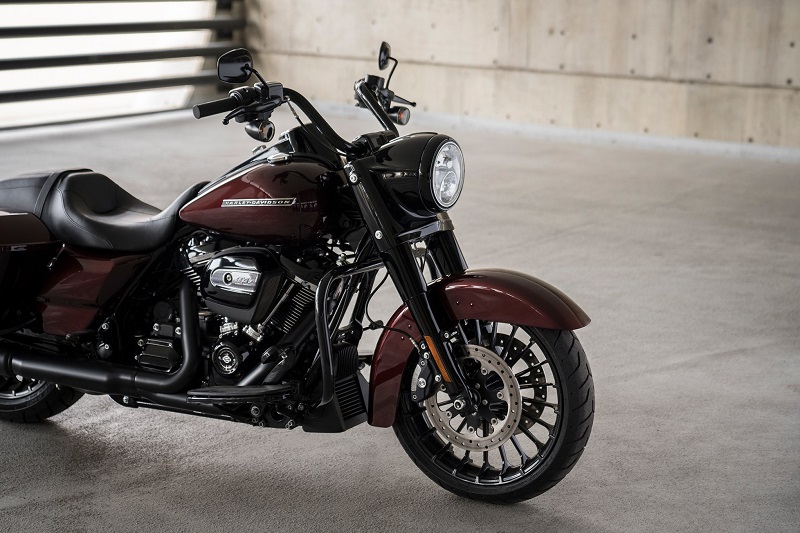 Blacked-Out Style – Harley-Davidson® Road King® Special FLHRXS
As part of Harley-Davidson's Touring class, the Road King® Special FLHRXS has a style that is well-suited for comfort and functionality on short and long-distance trips. However, this bike is more than a practical option. Its impeller cast aluminum wheels and blacked-out, tapered mufflers create a rugged, industrial look that is difficult to resist. The Hiawatha nacelle is rounded and features a stunning black finish. A black fork rises up to modified, mini-ape handlebars. The lack of a wind guard as a standard feature ensures that you feel the wind blowing in your face while you enjoy wide expanses of road in front of you. Analog gauges are mounted in black casing, and black seat has substantial contouring for style and comfort. The bike sits low to the ground and has an elongated stance to create a menacing look. At the rear, hard-cased saddlebags flank the wheel and feature an easy-open, one-touch design with a locking mechanism. Exterior color options available for the 2019 Road King® Special FLHRXS include Scorched Orange with Black Denim, Midnight Blue, Twisted Cherry, Bonneville Salt Denim and Vivid Black. Our Delaware dealership is your convenient source for a closer look at this gorgeous model.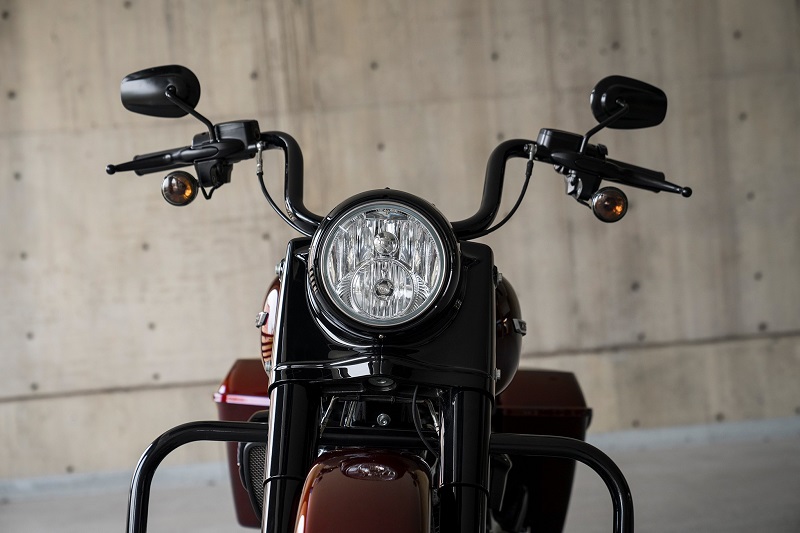 Breathtaking Performance – Harley-Davidson® Road King® Special FLHRXS
If you have been looking for a new motorcycle that refuses to disappoint you on the road, the 2019 Harley-Davidson® Road King® Special FLHRXS is the model that deserves your attention. Its Milwaukee-Eight 114 engine has the muscle to live up to the image it portrays. In fact, this engine offers the most displacement for current Touring models. The powertrain features Electronic Sequential Port Fuel Injection and uses unleaded fuel. Its high-performance front and rear suspension deliver smoothness across rough roads, and this system and the rear shocks are managed by handlebar-mounted controls. You can enjoy superior control of the bike with its fixed front and rear piston brakes mated with an anti-locking brake system. To further ensure that you have an excellent time on the road, the 2019 Harley-Davidson® Road King® Special FLHRXS is also equipped with a security system, cruise control, engine diagnostics, a low fuel readout, an engine oil sensor and other features that our sales professionals are ready to tell you about when you arrive for a test ride.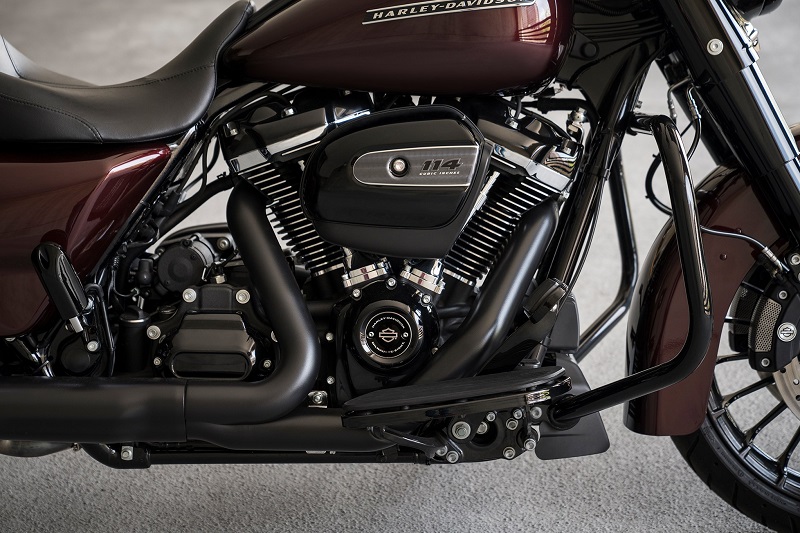 The Perfect Combination of Features – Harley-Davidson® Road King® Special FLHRXS
The 2019 Harley-Davidson® Road King® Special FLHRXS is the motorcycle that you want to be on as you cruise through town and on adventurous journeys thanks to its excellent combination of standard features and options. Our Harley-Davidson® sales team is eager to demonstrate some of the standard features on this bike when you stop by for a closer look. These include a directional light bar, turn signal indicators, advanced high beams, daytime running lights, a trip computer, a gear indicator and several other essential features. As is the case with all Harley-Davidson® models, you also can exchange standard parts for upgrades, and you can add on a few extras. Our parts department is loaded with special features and accessories that are specifically designed to accentuate this bike with individual style and enhanced functionality. For example, you can choose from several upgraded styles of seats, wheels, saddlebags, sound systems, light kits, footrests, fenders, paint kits and more. With so many impressive options available, rest assured that your new Road King® Special FLHRXS can be just as unique as you are. We are excited to show you some of the many add-ons available for your bike during your test ride visit.
Picking out the right motorcycle model that lives up to your expectations requires close review of all of the options. At our Harley-Davidson® dealership near Delaware, you can compare the new Road King® Special FLHRXS against the many other models available. We are thrilled to have the opportunity to tell you more about our models and to get you on the road to test out their performance capabilities soon. Contact us for an appointment, or drop in during our business hours for prompt service.