New Harley-Davidson Research 2020 Harley-Davidson Road Glide Special near Washington DC for Sale in Baltimore, MD
Research 2020 Harley-Davidson Road Glide Special near Washington DC
2020 Harley-Davidson Road Glide Special
If you are fond of the Harley-Davidson Road Glide, the Road Glide Special will mesmerize you with its electrifying capabilities and contemporary style. The new 2020 Harley-Davidson Road Glide Special has a few improvements that make it even more desirable than last year's model. This bike, which is in the line's Touring family, is a must-see before you decide which new motorcycle to cruise home on. Our reps are waiting to hear from you and to tell you more about the exceptional capabilities of the 2020 Harley-Davidson Road Glide Special near Washington DC.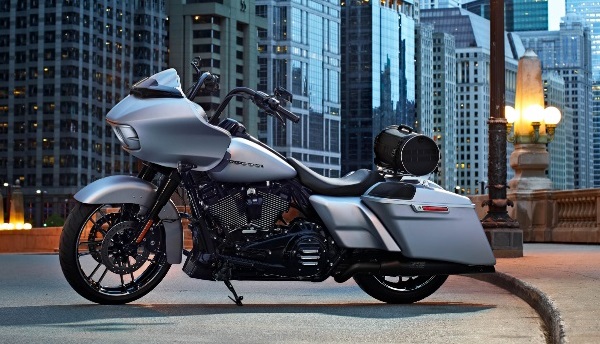 Gripping Style
Once you see the incredible style of the 2020 Road Glide Special, it may be difficult to take your mind of it. It shares many design elements with the appealing Road Glide for 2020, but it uniquely has a blacked-out appearance that elevates its looks to your satisfaction. The Road Glide has exposed chrome powertrain and mechanical components as well as a machined look on the turning fork, mufflers, exhaust tips and more. These are all blacked out with a high-gloss or matte black finish. The front end of this spirited Touring model features a 19-inch wheel with deep twists throughout the spokes. The 18-inch wheel in the rear has a thicker tire, and its beefier presence is partially concealed by large saddlebags with a hard case and a locking feature. The rounded lid and flared lower end of the storage compartments reiterate the bike's aerodynamics and power. Because the 2020 Road Glide Special has a lowered profile and an extended frame, the black turning fork has a deep angle as it rises above the body-colored fender and connects with the shark-nosed fairing. The pronounced fairing edges its nose slightly toward the ground with aggressive distinction. The fairing's nose has a rectangular setting where two LED headlights are placed. A gray tint gives the wind guard a blacked-out look. Mini-ape handlebars edge downward with inflection, and the sharp nacelle carries the brand's modernized logo. The black seat has a deep scoop to enhance comfort and handling, the seat enables a passenger to ride along. Body colors available for the 2020 Harley-Davidson Road Glide Special are Vivid Black, Barracuda Silver Denim, Billiard Red, River Rock Grey and two unique color combinations. These combinations are Zephyr Blue with Sunglo Black and Scorched Orange with Silver Flux.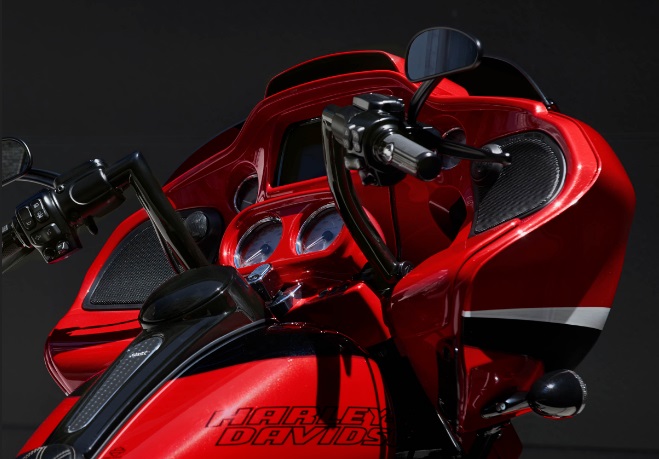 Soul-Satisfying Performance
Many of our customers who visit the dealership serving the Washington DC area are eager to take a few models out for a test ride and to enjoy the exhilaration they deliver. Your experience on the 2020 Harley-Davidson Road Glide Special will assuredly live up to and even exceed your highest expectations. This Harley-Davidson model gets its power from a Milwaukee-Eight 114 engine that uses a chain-based drivetrain system and regular fuel with an electronic sequential power gas injection system. You can also appreciate standard cruise control, anti-locking brakes, Brembo reflex-linked brakes, hand controls for the rear shocks and a high-level suspension system for the front and rear. You can elevate your ride by opting for the Defensive Rider System. This raises the bar with an improved chassis, an advanced braking system and other upgrades.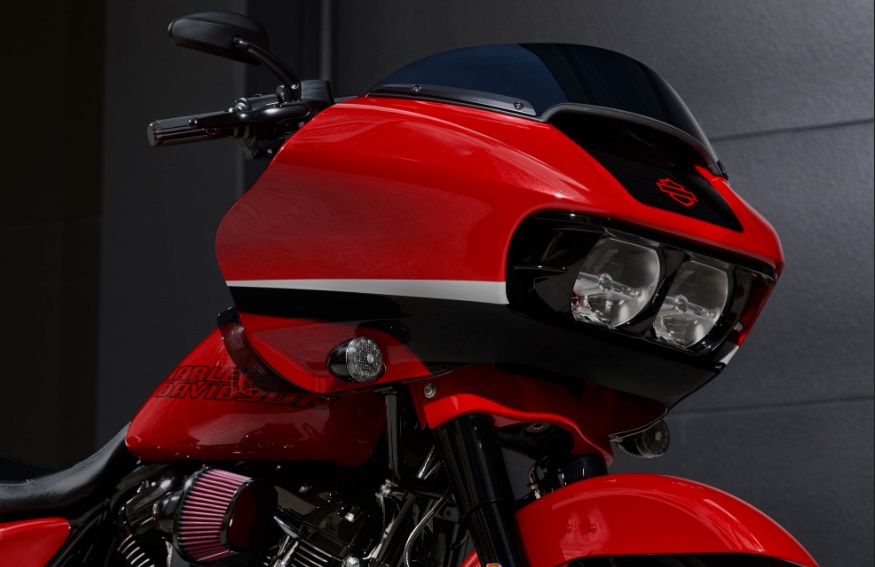 Coveted Features
The 2020 Harley-Davidson Road Glide Special near Washington DC stands up and meets your expectations for an expressive, exciting ride, and it takes your experience to the next level by providing you with a thoughtful selection of coveted features. The dashboard has a few traditional instrumentation gauges that provide readouts for the anti-lock brakes, the fuel level, the oil pressure, the trip distance, the gear indication, the battery power, the anti-lock brake system and the engine's status. These old-school gauges are combined with modern technologies, such as an easy-to-use advanced display feature that delivers control of the infotainment system equipment. Other coveted equipment includes Bluetooth technology with hands-free calling, a vehicle information screen, a security system, a TFT full-color screen, a GTS Boom! Box with dual 6.5-inch speakers.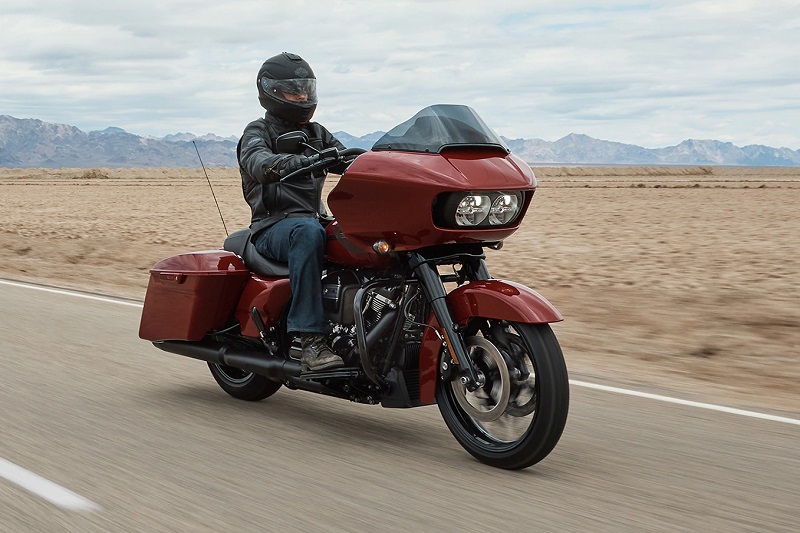 Numerous Customization Possibilities
At our trusted Harley-Davidson dealership serving the Washington DC area, our customers love the models that they ride home on. However, some of our customers appreciate the opportunity for personal distinction that customizations and accessories provide. With support from our sales associates, you can inquire about the many possibilities available for your new Road Glide Special. Some of the accessories that our team could install for you include shifter pegs, new fenders, different styles of wheels, specialty body paint, fork slider kits, foot supports, different styles of handlebars, speakers for the storage compartment lids, different headlamp trim styles, an air duct for the inner fairing, a Knockout custom kit for the front wheel, derby covers and more.
We invite you to contact our motorcycle sales reps serving Washington DC area today to request more details about the new Road Glide Special. Your satisfaction with your shopping experience and with your new bike are our top priorities.