Used Harley-Davidson for Sale in Baltimore MD for Sale in Baltimore, MD
Used Harley-Davidson for Sale in Baltimore MD
Used Harley-Davidson for Sale in Baltimore MD
Making the decision to purchase a Harley-Davidson motorcycle is easy to do, and it may even be something that you have been dreaming about for the last few months or years. Buying a gently used Harley-Davidson gives you a great way to save money on the purchase of a quality bike, and it also comes with a few additional benefits. However, before you can enjoy the freedom and independence of riding your Harley-Davidson down open expanses of roads, you must narrow down your options and pick out the exact bike that you want to take home. When you visit our Harley-Davidson dealership near Baltimore soon, you can get an up-close look at our large inventory and can even hop on your top picks for a test ride. Our Harley-Davidson sales team is excited about meeting with you and assisting with your selection.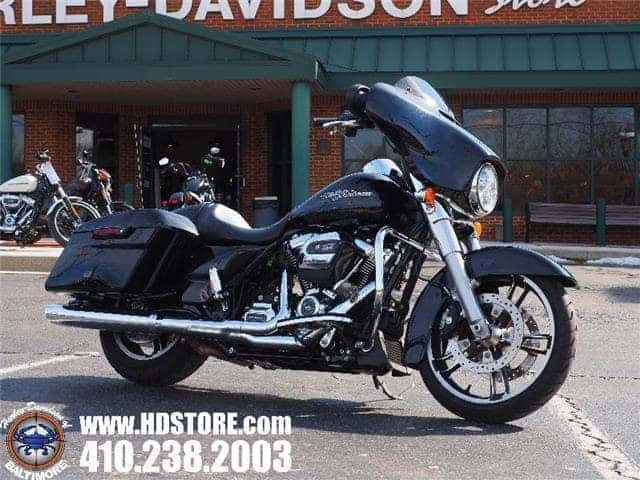 Exploring Our Pre-Owned Inventory
If you are checking out Harley-Davidson models for the first time, you may be astounded by how many models are available in the new lineup. Our new lineup features at least a few options in various styles, such as soft tail, street, touring and sportster styles. While you could take home one of our new models, you may be thrilled to find that our used inventory has an excellent selection of options that includes many models from the last few years. Because our used inventory is huge and includes models from several years, you will never feel limited by a narrow range of options when you shop with us. You should never have to settle when you are making a major purchase like this, and our impressive inventory ensures that this will not be your experience. After spending a few minutes exploring inventory online today, take the next important step of visiting our Baltimore dealership soon. Your visit provides you with the chance to gain first-hand appreciation of the stunning designs, thoughtful features and overall impressive capabilities of our many used bikes.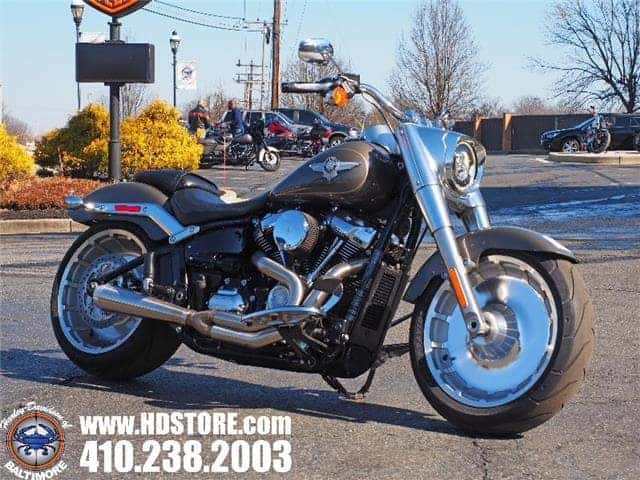 Personalized Assistance from Our Harley-Davidson Team
With so many options available for you to consider in our used Harley-Davidson inventory, you may struggle to decide on a bike that is a good match for your budget and needs. By stopping by to visit with our well-informed sales associates today, you will receive our full support as we facilitate your decision-making process. Your review of our inventory will reveal that some of our bikes offer a no-frills experience with seating for one and with minimal or no storage space. On the other hand, many of our models have comfortable seating for two with numerous high-tech features and hard or soft storage areas. There are numerous variations of these as well as many models that fall between these two ends of the spectrum. You can see that we may have the ideal bike for your needs in our current inventory and available for you to take home soon. Our sales associates in Baltimore will personally assist you in your exploration of our models and provide you with the accurate information you need about their features and capabilities. We are focused on helping you to make a smart decision.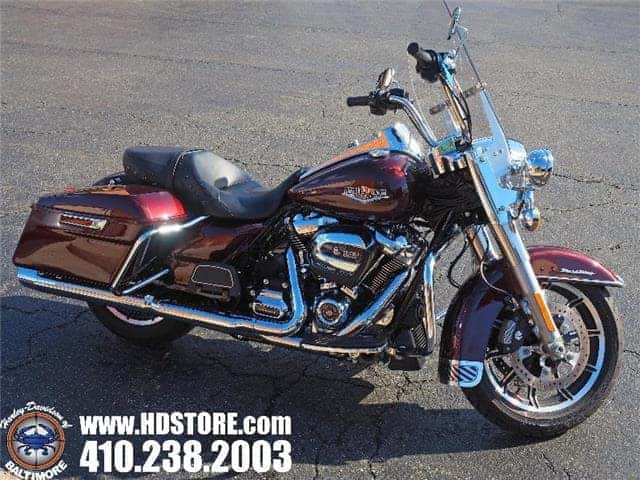 In-House Financing Support
As you prepare to make your used Harley-Davidson purchase, the important matter of financing may come to mind. Many of our Baltimore customers are not able to pay cash or simply are not interested in doing so. Financing your used bike purchase is a smart way to pay for your bike with equal monthly installment payments. Rather than devoting your valuable personal time to your search for motorcycle financing, turn to our experienced financial representatives. Through our financing department, you can learn about competitive financing terms that you may qualify for. Because our professionals will do the work for you, you can eliminate the stress associated with applying for a new loan and save time in the process. Our financing process begins when you fill out the application through the website or in our dealership.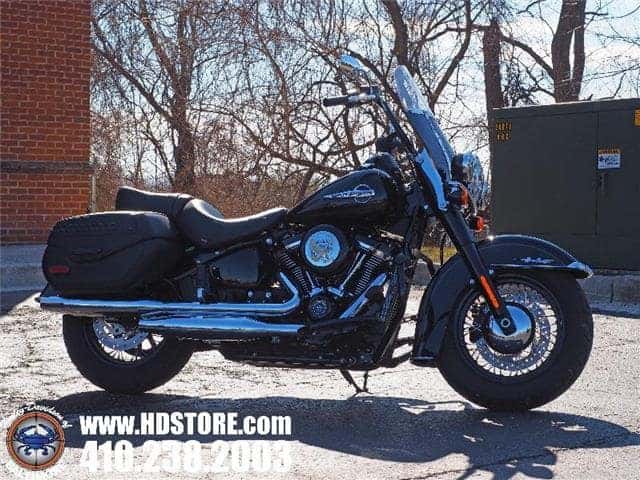 Services to Meet Your Current and Future Needs
While you may initially visit our Baltimore-area Harley-Davidson dealership for assistance with your pre-owned motorcycle purchase, we have the services and capabilities to meet all of your future needs as well. For example, our certified techs can assist with repair, maintenance and upgrading services for your bike over the years. We also have a large parts department that provides you with a convenient location to pick up quality parts for your Harley-Davidson bike. Through our dealership, you can learn how to ride. You may also purchase branded merchandise, such as jackets, gloves, helmets and more.
If you are ready to finally bring your dream of owning a Harley-Davidson to life, now is the time to head to our Baltimore dealership. We are eager to help you pick out a bike that you can enjoy riding through town and beyond for many years.