New Harley-Davidson Why Buy 2019 Harley-Davidson Road King – Baltimore MD for Sale in Baltimore, MD
Why Buy 2019 Harley-Davidson Road King – Baltimore MD
2019 Harley-Davidson Road King
As you compare the many Harley-Davidson models available today and prepare to make a selection, the Road King understandably may catch your eye. This is one of the more affordable models that fall under the Touring family of bikes. As a Touring model, the Harley-Davidson Road King is designed for comfort and impressive performance on the road, and it also carries on the iconic image of the brand with stunning results. If you are exploring why buy the 2019 Harley-Davidson Road King, taking a test drive at Harley-Davidson of Baltimore serving Rosedale Baltimore Maryland is an excellent way to gain first-hand knowledge of this impressive bike's features and capabilities.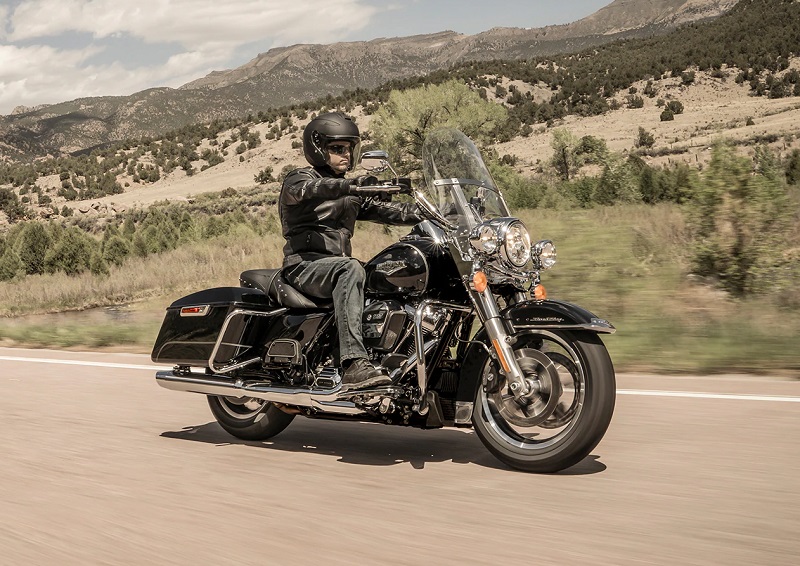 Authentic Style with Modern Design Features
When you see the new 2019 Harley-Davidson Road King in person near Laurel Annapolis Frederick, you may immediately be enticed to hop on and take a ride thanks to its classic Harley-Davidson look. As is the case with other Touring models, the two wheels are spaced seemingly farther apart than with other models to create a commanding look on the road. The exposed chrome finish on the engine components is a classic element for this brand, and the chrome extends all the way to the rear of the bike through two exposed exhaust pipes. The raised handlebars, the Harley-Davidson logo on the side of the bike and the circular Hiawatha nacelle also have a chrome finish. Other features on the bike are available in your choice of four colors, including vivid black, wicked red, barracuda silver and kinetic green. The wheels have an industrial look with exposed spokes. The front wheel fender maintains a horizontal stance that gives the bike an unwavering look, and it carries a small Harley-Davidson logo. The rear wheel is flanked by large saddlebags with a one-touch open feature and a locking mechanism. Above the chrome nacelle is a large wind guard for the driver's comfort and protection. The molded black seat has a deep groove for comfort as well as design details throughout for added style. This is a no-frills bike that includes analog gauges with chrome cases to complete the classic look of the bike. By test driving the Road King at our dealership near Laurel Annapolis Frederick, you can admire the stunning details and design elements placed thoughtfully throughout the bike.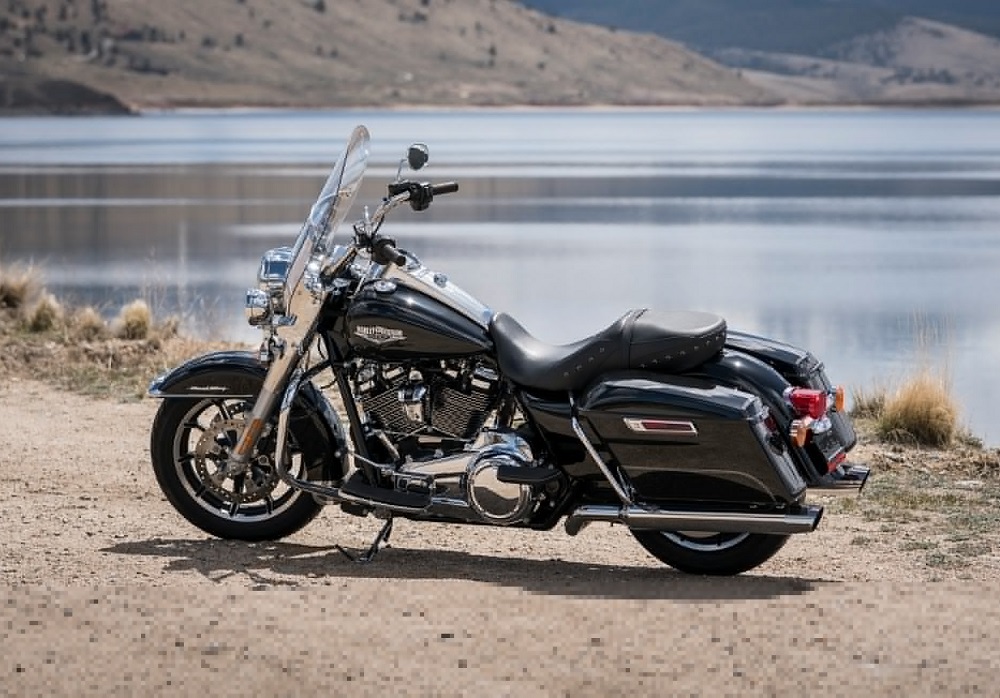 Powerful, Smooth Performance
When you decide to take home a new Harley-Davidson, you understandably expect your new bike to deliver an amazing experience each time you cruise down the road. The Harley-Davidson Road King will not disappoint you in any way, and it has all of the performance equipment that you are looking for in a new motorcycle. It is powered by a Milwaukee Eight 107 V-Twin engine that gives you 111 pounds-feet of torque and that uses regular unleaded gas. As you explore why buy this bike, consider that your ride will be improved by front and rear high-performance suspensions as well as rear shocks that are controlled by a hand movement. The Brembo brakes in the front and rear are electronically connected to ensure a comfortable stop each time you apply pressure to the braking mechanism. Anti-lock brakes are optional. Other essential features that influence your experience on the road on your new Harley-Davidson Road King include optional cruise control, tapered mufflers, an Electronic Sequential Port Fuel Injection system, Impeller cast aluminum wheels in the front and rear, running lights, an engine warning system with onboard diagnostics and additional features. At Harley-Davidson of Baltimore serving Rosedale Baltimore Maryland, we are thrilled to help you learn more about the 2019 Road King and to assist with the selection of the specific bike that is right for you.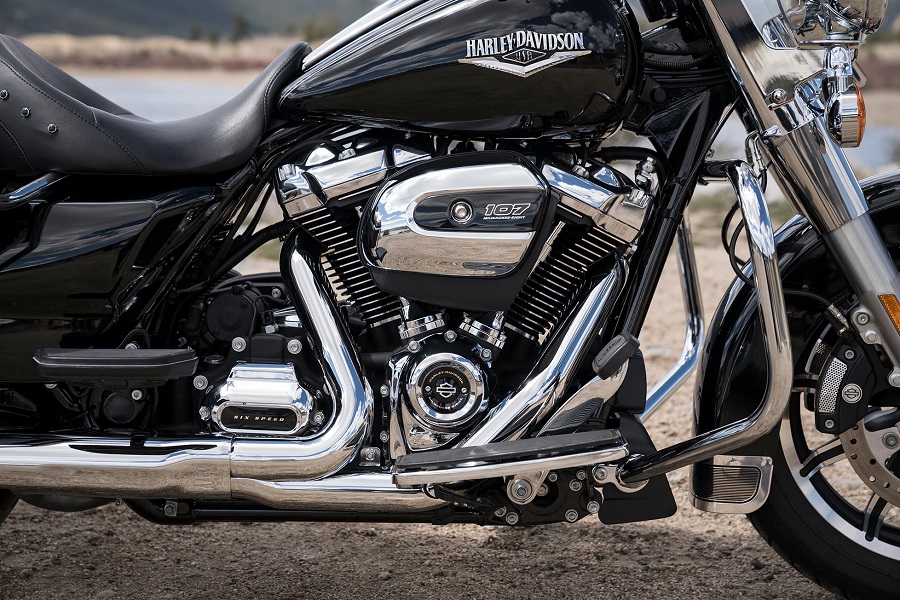 Customizing Your Bike's Appearance and Performance
If you are asking why buy the 2019 Harley-Davidson Road King over models from other manufacturers, the ability to customize and accessorize your Road King to perfection should not be overlooked. You can shop for parts at our dealership serving Rosedale Baltimore Maryland, or you can order parts online at your convenience. There are dozens of parts that have been produced specifically for the Road King, so there is ample ability to create a look and riding experience that meets or exceeds your expectations. Some of these accessories include upgraded wheels, lamp mounts, seat configurations, footrests, handlebars, nacelles, grips, paint features, fenders, saddlebags, sound systems, turn signals, muffler clamps and more. Our sales associates near Laurel Annapolis Frederick understand how important customization is for your motorcycle ownership experience, and we are thrilled to help you learn about the many incredible options available to do so.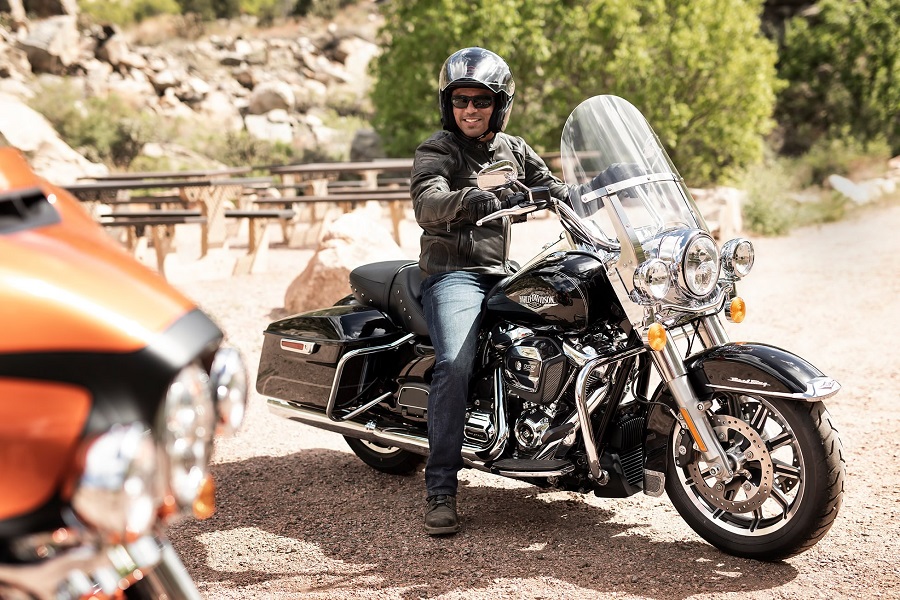 Once you check out the Road King in person at Harley-Davidson of Baltimore, you may easily determine that this is the Touring model that you have been searching for. It perfectly combines the iconic look of Harley-Davidson bikes with smooth performance and all of the features that you truly need to enjoy the thrill of the open road. When you are ready to get more information about this bike's standard features and options, head to the dealership for a test drive and for personalized assistance from our helpful sales team.
*Article for general informational purposes. For complete details, please contact the dealership.