New Harley-Davidson 2019 Harley-Davidson Sport Glide in Baltimore Maryland for Sale in Baltimore, MD
2019 Harley-Davidson Sport Glide in Baltimore Maryland
2019 Harley Davidson Sport Glide
Deciding which motorcycle to cruise home on is easy to do when you stop by Harley-Davidson of Baltimore to check out the new Sport Glide. The Sport Glide is a Softail model, which is a line that is known for perfectly combining the signature look of Harley-Davidson bikes with a powerful edge and the performance capabilities to back up its look. When you stop by to see the 2019 Harley-Davidson Sport Glide in Baltimore, our sales agents can help you to experience its capabilities first-hand with a test ride.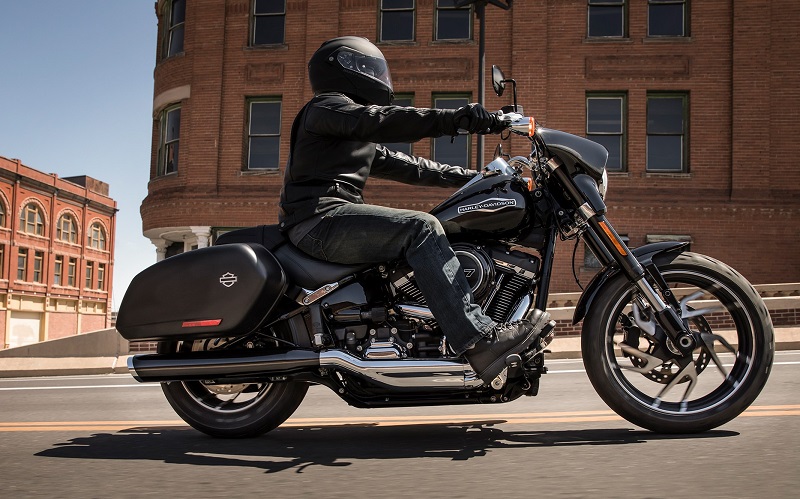 Iconic, Aggressive Style
Our sales associate near Laurel Bel Air Annapolis are available to walk with you through our inventory and to tell you more about what the 2019 Harley-Davidson Sport Glide offers. The first thing that you may notice about it is its individualized style that expresses its personality and performance abilities perfectly without sacrificing its iconic status. The lightweight and elongated Softail frame boasts a low-riding seat that provides you with comfort as you travel across the miles. The mini-fairing adds an aerodynamic element to the bike, and it can be removed to modify your riding experience. The exposed engine is comprised of cast aluminum, and its blacked-out coloring is offset by stunning chrome accents. The black and chrome coloring carries through the dual exhaust pipes that flank the rear wheel. Above these pipes, two cargo packs add functional storage space, and they carry the brand name for added flair. The wheels have a machined finish and angled spokes, and they are in stark contrast to the angled fork that rises up to the handlebars. When you visit our dealership in Baltimore Maryland, you can pick out your favorite color from options like barracuda silver, midnight blue, vivid black and twisted cherry.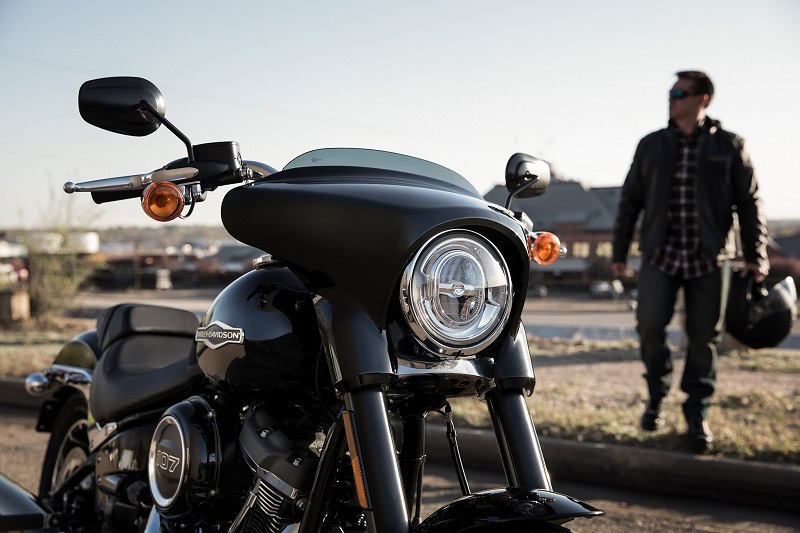 Essential Features
The 2019 Harley-Davidson Sport Glide has all of the modern features that you need as well as a few thoughtful extras. The driver's instrumentation gauge features a digital reading with stats for the fuel level, mileage, trip distance and more. A 5-inch speedometer gauge has an analog design, and the bike also comes with a keyless ignition, an LED forward headlight, a USB port, anti-lock brakes, a security system, a low battery voltage reading, cruise control, engine diagnostics, a low oil pressure warning and more. The hard cover over the saddlebags has a locking mechanism for added security. Harley-Davidson of Baltimore near Laurel Bel Annapolis is your leading source for more information about the Sport Glide's standard features.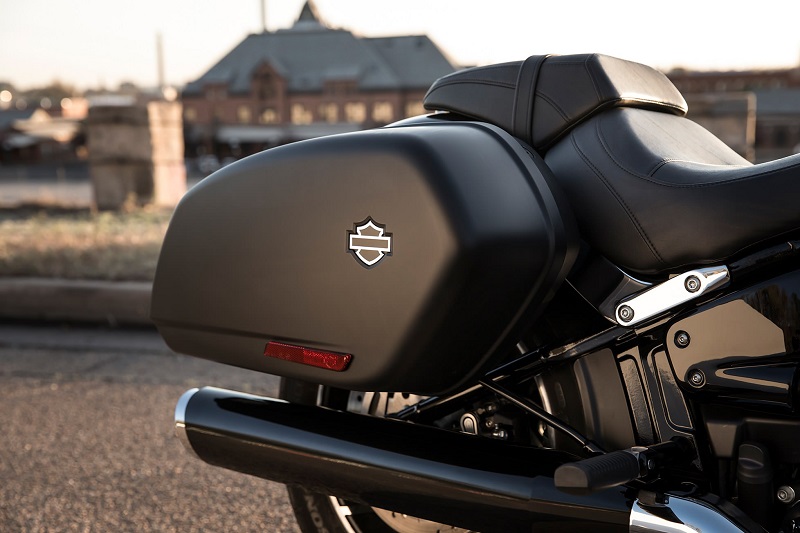 Exceptional Performance
Test riding the 2019 Harley-Davidson Sport Glide in Baltimore is the perfect way to fully appreciate the capabilities of this Softail model. It boasts a Milwaukee-Eight 107 engine that delivers rapid acceleration. The lightweight frame makes it easy for you to appreciate the hum of the engine and to control the bike. You can glide smoothly over all road conditions thanks to the bike's inverted fork, rear mono-shock and high-performance suspension system. Additional features include an electronic sequential port fuel injection and a 2-in-1 muffler and embedded catalyst. Our Harley-Davidson team in Baltimore Maryland is ready to answer your questions about what this bike can do by getting you on the road for a first-hand experience.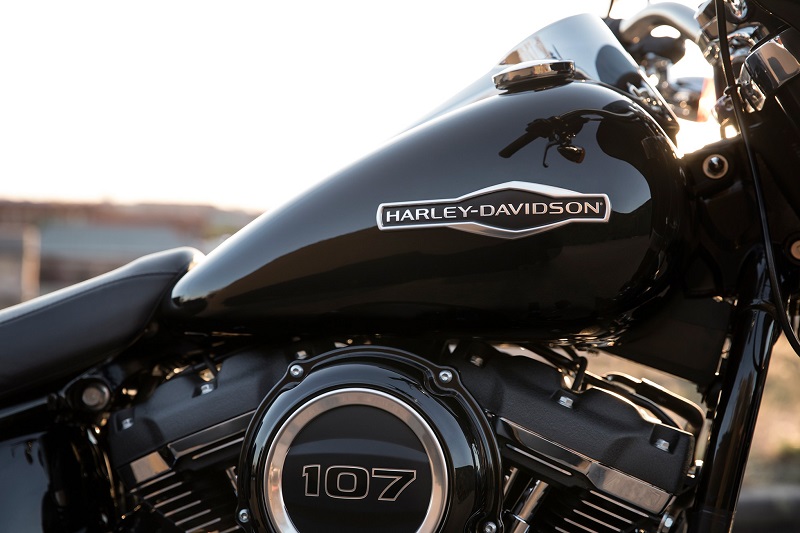 Customization Possibilities
Before deciding if the 2019 Harley-Davidson Sport Glide is the right motorcycle for you to head home on, spend time learning about its many accessories available for customization. Regardless of whether you want to deck out its appearance or soup up its performance or functionality, you can find gear that has been specifically made for this model at our dealership near Laurel Bel Air Annapolis. A few of the many options available include a navigation system mount, a water-resistant mount for your smartphone, a SiriusXM satellite radio system with a handle mount, multiple trims for the headlamps, a brake lever kit, a luggage rack, a tallboy seat, a sundown seat, brake pedal trim options in various finishes, a sissy bar, bullet turn signals, a modified windshield, several finishes for a street cannon muffler, Travel-Pak saddlebags with grip handles and many others. We are ready to tell you about the incredible customization options available for your new Sport Glide when visit our dealership in Baltimore Maryland soon.
The 2019 Harley-Davidson Sport Glide in Baltimore may have everything that you are looking for in your next bike, but you will need to check it out in person before finalizing your buying decision. At Harley-Davidson of Baltimore, we have an impressive inventory of models for you to explore, and our sales associates are focused on helping you take home a bike that lives up to your expectations. If you are ready to get to know more about current options, contact our team today for assistance.