New Harley-Davidson 2019 Harley-Davidson Street 750 in Baltimore MD for Sale in Baltimore, MD
2019 Harley-Davidson Street 750 in Baltimore MD
2019 Harley-Davidson Street 750
If you dream about cruising around the streets of Baltimore on a new Harley-Davidson motorcycle, a closer look at the popular Street series is in order. This series includes three models that are ideal for urban riding and that are unique in their features and design. The mid-level model is the 2019 Harley-Davidson Street 750, and it delivers the perfect combination of attitude and power to appeal to any rider. At Harley-Davidson of Baltimore serving Rosedale Laurel Frederick Gaithersburg, you can find a huge selection of models to choose from. We usually carry several Street 750 bikes at any given time for you to check out in person and test drive, and our sales team is available to help you compare the options.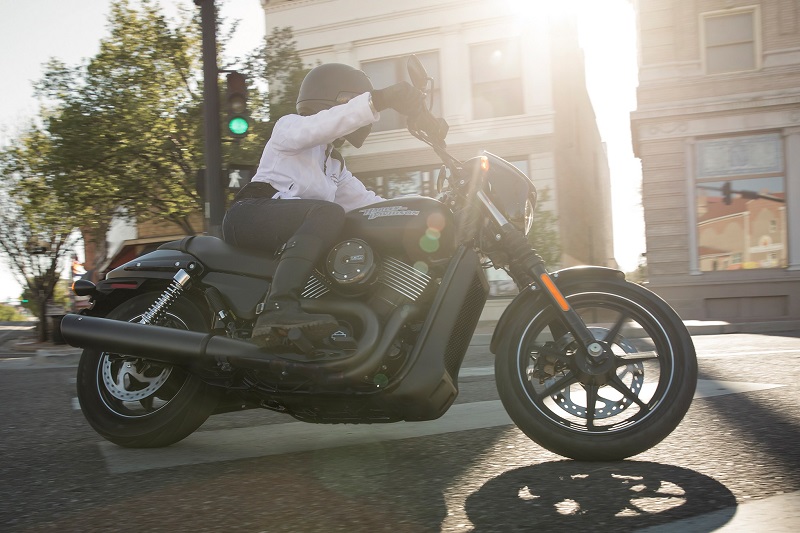 An Aggressive Urban Design
As soon as you see the 2019 Harley-Davidson Street 750 in Baltimore, you may be sold on it. This is one of the more compact models available in the current Harley-Davidson line, and it is characterized by exposed mechanical features with a black matte finish. This includes a huge flared muffler on each side of the bike. Exposed spokes on black cast aluminum wheels enhance the blacked-out front-end design to create a sense of aggression on the road. The iconic round headlight is set in a slightly enlarged panel, and the lack of a wind guard ensures that feel the wind on your face as you cruise around town. Smaller round turn signals flank an elongated brake light, and a black license plate cover adds to the look on the rear. The Street Glide 750 is available in seven bold colors that set off the matte black features throughout the body design. A few of the available colors are vivid black, Bonneville salt pearl, vivid black and rawhide.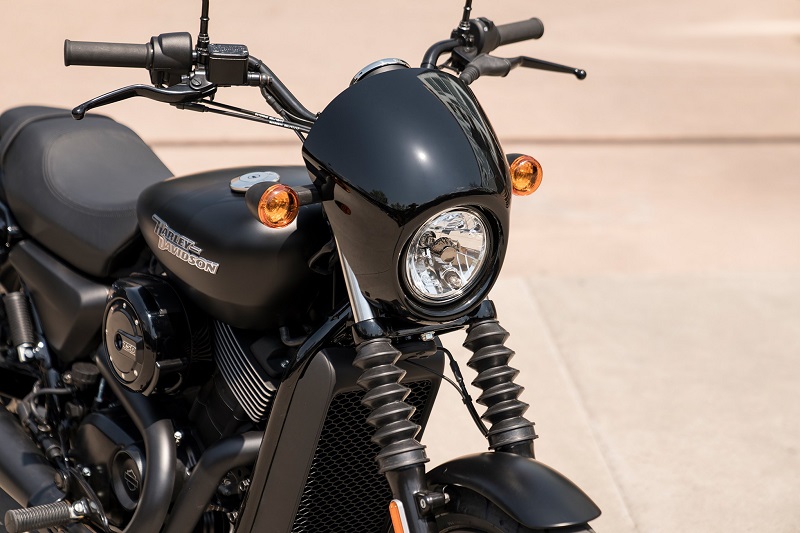 Practical Features for Convenience on the Road
The 2019 Harley-Davidson Street 750 in Baltimore is designed to give you a no-frills experience on the road. Its raw performance and minimalistic design make it the perfect pick for serious urban motorcyclists. The black seat is comfortable and has minimal contouring for a sleek look. The instrumentation panel features a rounded, raised driver's gauge with an analog design that has iconic class. Elevated side mirrors are mounted to the comfort-grip handles and give the bike a classic feel. Other standard features on the Street 750 for 2019 include a low fuel warning light, a locking gas cap, a fork lock, a blade key ignition, a spoke design for the machined rims and more. Our sales team at Harley-Davidson of Baltimore can tell you about these features during your test drive appointment.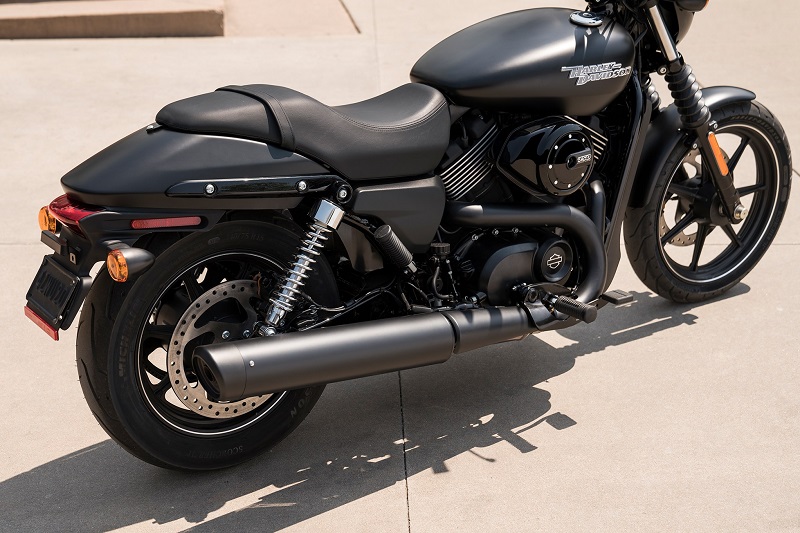 The Perfect Combination of Power and Agility
As you select the right model to take home soon, the 2019 Harley-Davidson Street 750 may stand apart from other models because of its direct approach to delivering an incredible on-the-road experience. This bike is powered by a liquid-cooled Revolution X V-Twin engine that give you more than 43 foot-pounds of torque. It features a black two-into-one exhaust as well as a Mikuni single port fuel injection design. Optional anti-lock brakes are available with the floated 2-piston front and rear standard brakes. Drivers also have access to high beam lights, easily-accessible turn signals, engine diagnostics, numerous warning lights and other features that promise to make your time on the road enjoyable.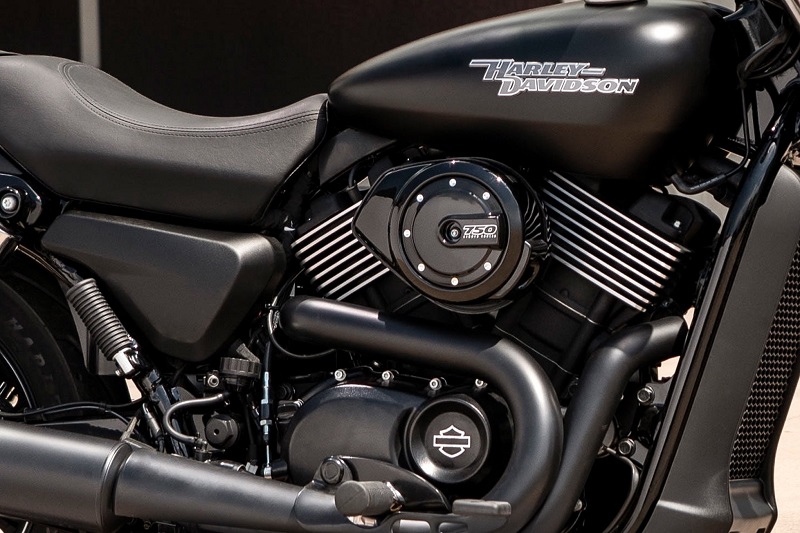 Numerous Customization Options Available
While it is easy to select the 2019 Harley-Davidson Street 750 in Baltimore as your preferred model, you can take your riding experience to new heights with your choice of many add-on accessories available through the dealership. Through your selection of preferred accessories, you can improve the performance of this bike, add comfort features, bolster security and more. Some of the many types of accessories offered by the manufacturer include audio and electronics upgrades, luggage racks, trim pieces, enhanced brakes and suspension features, exhaust pipe options, foot controls and features, lighting elements, electrical upgrades, handlebar variations, mirror configurations, customized paint and body accessories, updated driver's seats, passenger seat rests, storage compartments, upgraded tires and wheels, windshield deflectors, gauge panel upgrades and more. These accessories may be added to your 2019 Harley-Davidson Street 750 at the time of purchase or after you drive home on your bike and get a feel for the features that would meet your unique needs.
The Street 750 is the perfect motorcycle model to take home if you plan to use your bike for city driving. It provides you with all of the performance-based features that you expect from a vehicle from this automaker with a no-frills experience. To get a better feel for what this model offers, stop by Harley-Davidson of Baltimore serving Rosedale Laurel Frederick Gaithersburg soon. Our helpful Harley-Davidson experts can answer any of your questions about the available models. We are committed to helping you make a savvy motorcycle purchase so that you can enjoy riding your bike for many years to come.