New Harley-Davidson 2019 Harley-Davidson Street Glide in Baltimore Maryland for Sale in Baltimore, MD
2019 Harley-Davidson Street Glide in Baltimore Maryland
2019 Harley-Davidson Street Glide
If you are ready to take home a new bike that is designed to take you down the road in style, the 2019 Harley-Davidson Street Glide may be the model that you have been searching for. At Harley-Davidson of Baltimore, we maintain a large inventory of current models, including the Street Glide. The Street Glide is one of several models in the Touring class, and our sales team next to near Laurel Bel Air Annapolis is ready to help you learn more about the Street Glide and to decide if it is the right bike for you.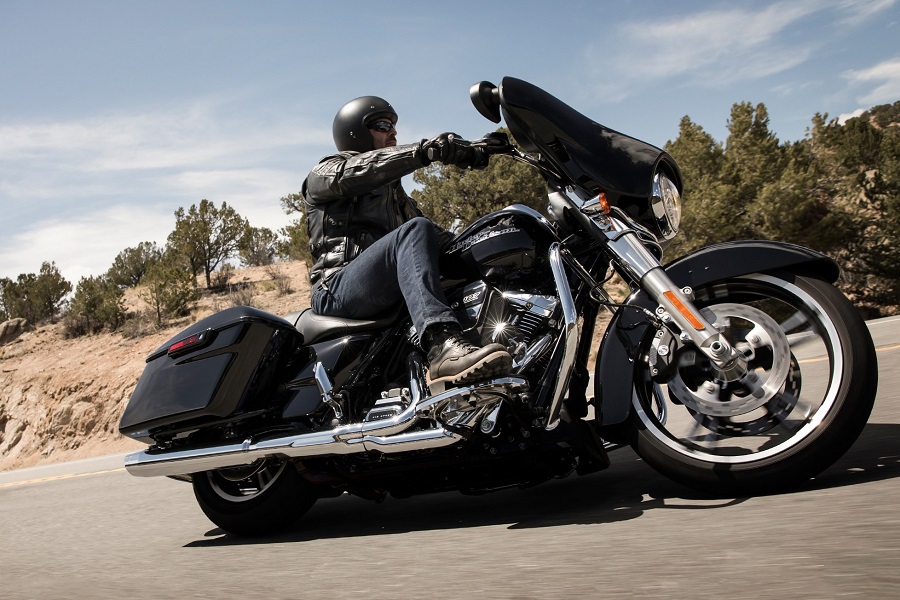 Legendary Style
During your visit to our dealership in Baltimore Maryland, the 2019 Harley-Davidson Street Glide may immediately catch your attention thanks to its muscular yet sophisticated look. It carries all of the iconic features that make it recognizable as a Harley-Davidson combined with a raw edge. The Street Glide's front end features a contoured batwing with a rounded headlight and a modified wind guard. These features enhance aerodynamics while defining the bike's style. The fairing conceals the modified handlebars, which are within easy reach for comfort. Under the contoured seat, the exposed cast-aluminum body and the steel muffler contrast beautifully against the body-colored elements throughout the bike. Some of the colors available are midnight blue, wicked red, kinetic green, vivid black and blue max. The rear wheel is partially covered by hard-covered saddlebags that safely store all of your gear. The 2019 Harley-Davidson Street Glide in Baltimore is a model that you should see in person in order to appreciate its incredible design fully.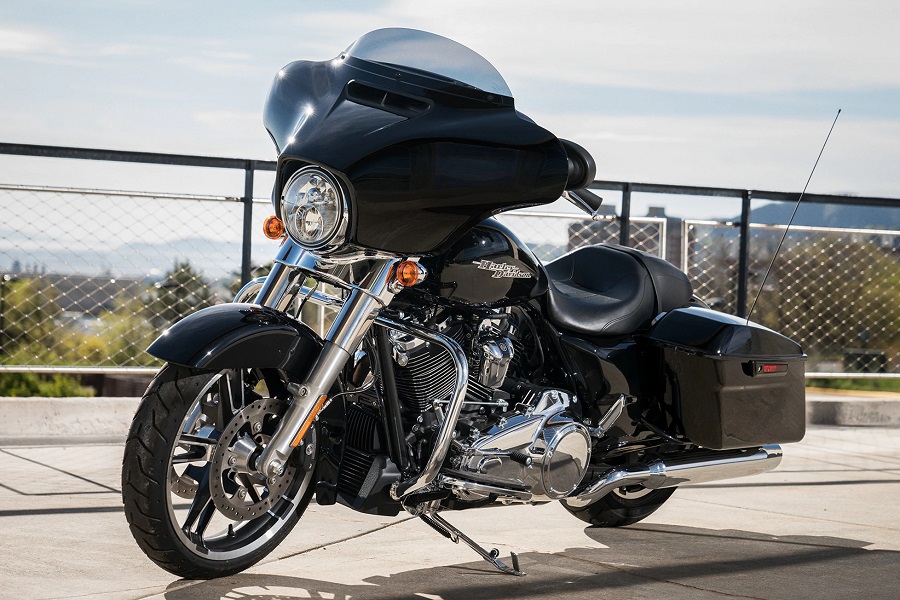 Comfort and Convenience Features
As is the case with other Touring models, the 2019 Harley-Davidson Street Glide is a motorcycle that you can tack miles on easily thanks to its exceptional performance capabilities and its many comfort and convenience features. The dashboard includes numerous tech features that you will appreciate as you cruise down the road, including Bluetooth technology, 5.25-inch speakers with the Boom! Box audio system, weather information, a navigation system, SiriusXM satellite radio, a USB port and a vehicle information display. Some of the other standard equipment on the new Street Glide include a locking feature for the saddlebags, cruise control, a security system and a fog light. Our sales associates at Harley-Davidson of Baltimore are available to tell you more about these features and to demonstrate them when you stop by soon.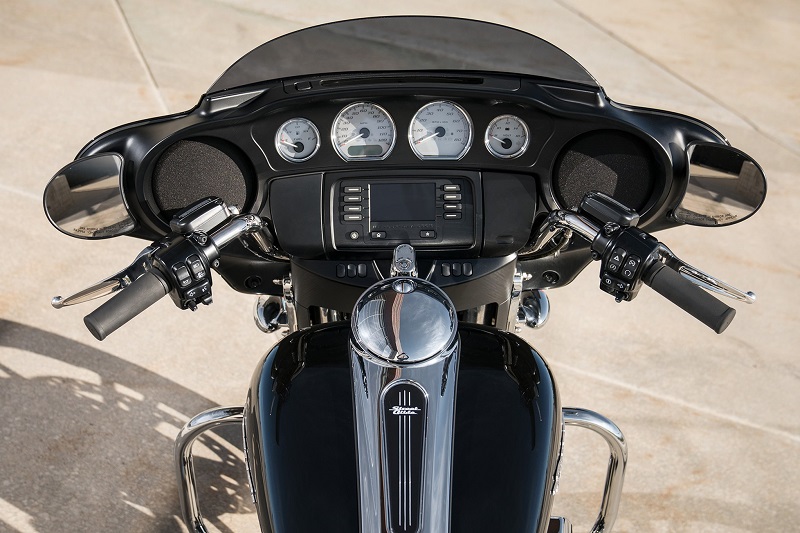 Smooth, Powerful Performance
Many of our motorcycle shoppers who visit our dealership next to near Laurel Bel Air Annapolis expect great things from their new bike, and you will not be disappointed by the experience that the new 2019 Harley-Davidson Street Glide provides. Its power comes from a Milwaukee-Eight 107 engine with a chain-style drivetrain and electronic sequential fuel injection system. You can feel comfortable cruising around in Baltimore Maryland and beyond on this model thanks to its high-performance suspension system. This front and rear system is enhanced by rear shocks controlled through the handlebars. Other features include anti-lock brakes, fixed rear and front Brembo-linked brakes and other well-designed features.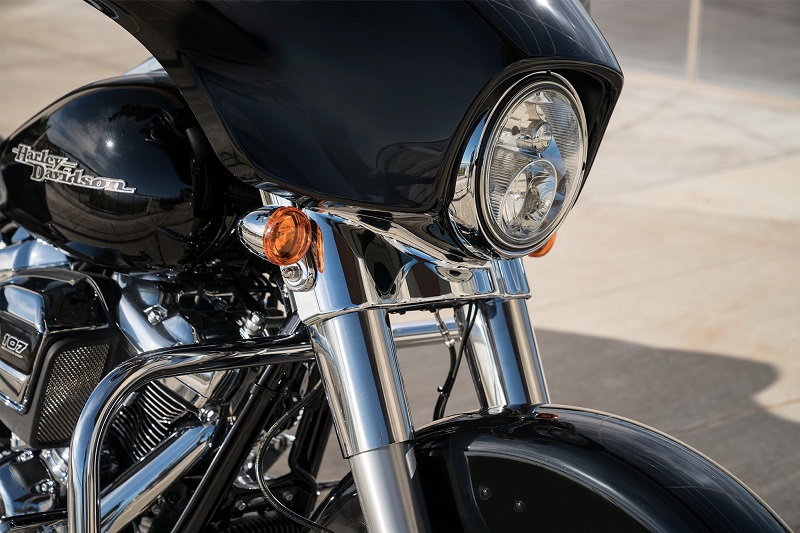 Exceptional Customization Options
When you select the right motorcycle to take home from our dealership next to near Laurel Bel Air Annapolis, you want that bike to be tailored to meet your unique needs and taste. Through our dealership in Baltimore Maryland, you can customize your new Street Glide by adding a wide range of available equipment and accessories to it. Some of these include a bagger kit, a lower speaker kit, optional brake light kits, lamp mounts, limited series paint options, a chopped engine guard, interior lighting options, speaker enclosures, an adjustable air deflector, upgraded tires, enhanced gauges, a cooling fan, a radio kit for the infotainment system, fender adapter kits, a customized license plate holder, upgraded handlebars and more.
If you are ready to learn more about the 2019 Harley-Davidson Street Glide in Baltimore and to experience all that it can do on the road, stop by to visit with our sales team soon. Call ahead for an appointment, or drop in during business hours.