New Harley-Davidson 2019 Harley-Davidson Street Glide in Baltimore MD for Sale in Baltimore, MD
2019 Harley-Davidson Street Glide in Baltimore MD
2019 Harley-Davidson Street Glide
Deciding to buy a new Harley-Davidson motorcycle is easy to do, but selecting the right model to take home is more challenging. The Touring line is one of several lines available, and each of these groups features several distinctive models that have considerable appeal. Touring motorcycles have iconic style, and they also have numerous features that promote comfort and convenience. The 2019 Harley-Davidson Street Glide is mid-level model in the Touring line, and it may have everything that you are looking for in a new motorcycle. When you stop by Harley-Davidson of Baltimore serving Rosedale Laurel Frederick Gaithersburg, you can admire this bike's impressive style while also experiencing its capabilities during your test drive.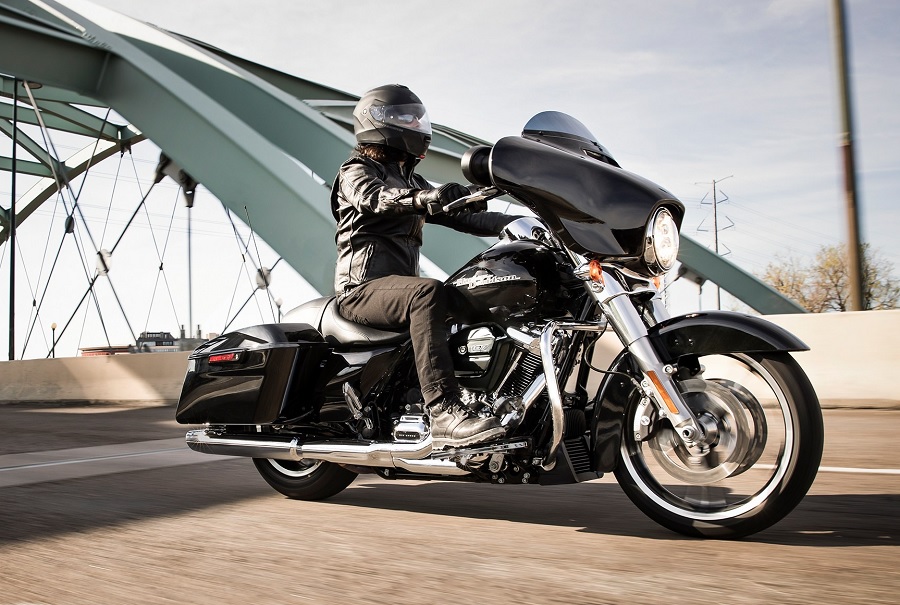 A Modern Look with Classic Design
When you check out the 2019 Harley-Davidson Street Glide in Baltimore, the iconic class that this brand is known for immediately stands out. However, the Street Glide for 2019 also has numerous modern elements that make it comfortable to ride for long distances or for your commute on a daily basis. The most noticeable features are the exposed chrome engine components with an extended dual chrome muffler extending to the rear. This is topped by a contoured seat for the rider's enjoyment as well as a signature fuel container with the manufacturer's logo prominently centered. A batwing and a muscular front wheel flare protect the driver, and the front wheel has a chrome spoke appearance. The rear wheel is covered by large saddlebags that can accommodate your helmet and other essential cargo. Comfortable handles provide you with easy steering control, and a decked-out instrumentation panel incorporates modern technology with a stylish façade. Several attractive colors are available to set off the chrome mechanical features. These include wicked red, kinetic green, blue max, vivid black and more. At Harley-Davidson of Baltimore serving Rosedale Laurel Frederick Gaithersburg, you can check out the color options in person and view the design features that characterize this bike.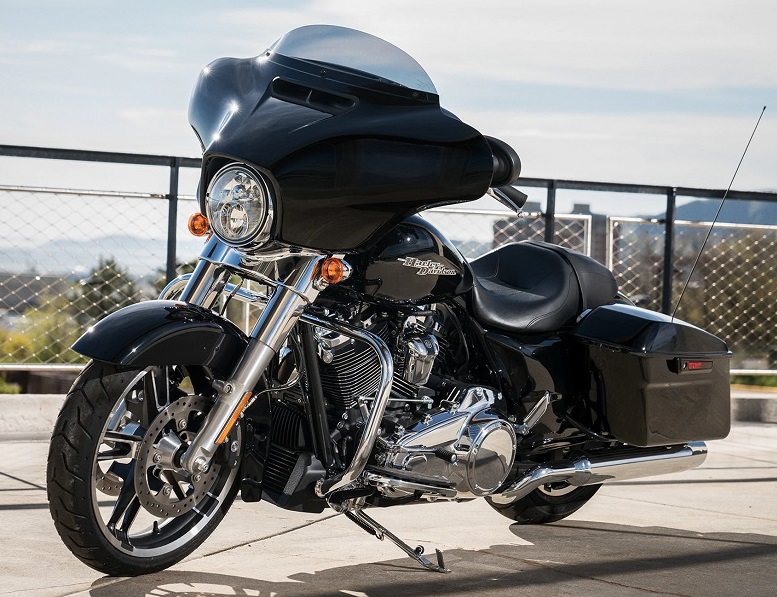 Comfort Features and High-Tech Conveniences
As is the case with many other models produced by this manufacturer, the Street Glide for 2019 has numerous modern features that make this motorcycle comfortable to ride for long stretches at a time. The contoured seat has the ideal combination of support and cushioning. The high-tech dashboard has a Boom! Box infotainment system with a large display screen set in a prominent location. This screen gives you easy access to weather information, the navigation system, Bluetooth technology, vehicle information, a USB port, SiriusXM radio and several other features. The sound system includes two 5.25-inch speakers. At the rear, the large saddlebags in black have a locking feature. Some of the other features loaded into the Street Glide include a fog light, a security system and cruise control.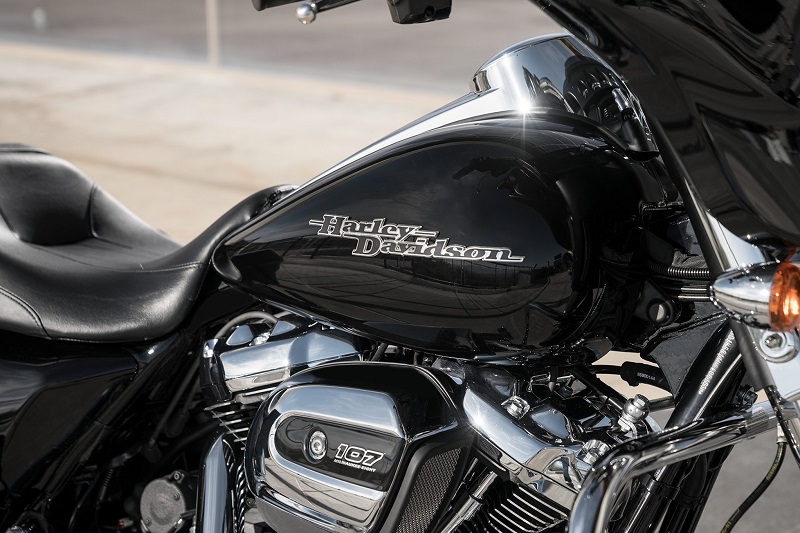 Incredible Performance Capabilities
When you stop by Harley-Davidson of Baltimore serving Rosedale Laurel Frederick Gaithersburg, you can get out on the road to experience the Street Glide's capabilities with a test drive. This Touring model is powered by a Milwaukee-Eight 107 gas-powered engine. It has electronic sequential fuel injection, and it gives off 111 foot-pounds of torque. To ensure that you enjoy a smooth ride across all road surfaces, the Street Glide is equipped with a high-performance suspension in the rear and front. Hand-adjustable shocks for the rear add to your functional control of the motorcycle. The dual exhaust chrome mufflers are tapered for enhanced performance. In addition, adjustable braking performance is enabled by Brembo linked brakes. A few other features that impact your experience on the 2019 Harley-Davidson Street Glide in Baltimore include fixed front and rear anti-lock brakes, Enforcer cast aluminum wheels and a chain drivetrain. With so many performance-based features, this is a Harley-Davidson motorcycle that you should experience first-hand in order to fully appreciate its capabilities, and our sales professionals are available to help.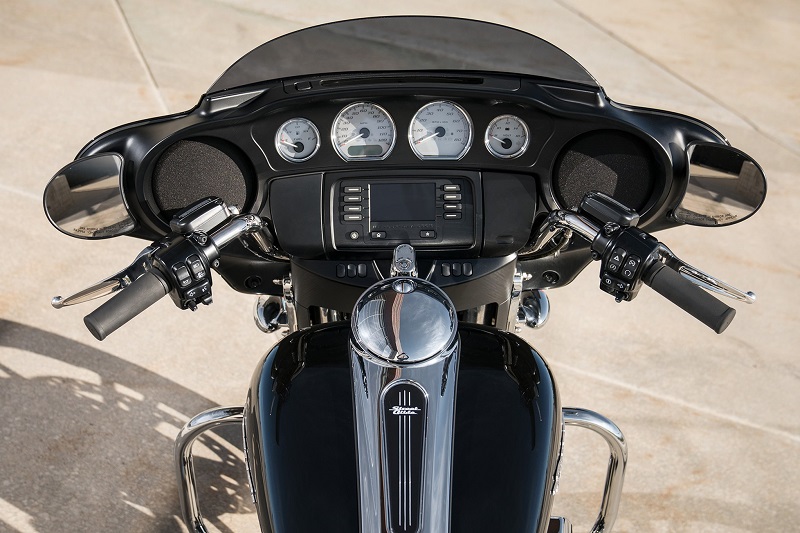 Numerous Accessories for Customization
As impressive as the 2019 Harley-Davidson Street Glide is, you want your new motorcycle to stand out and get noticed. Harley-Davidson offers an extensive range of accessories that can enhance the bike's performance as well as improve its style to your satisfaction. For example, your 2019 Harley-Davidson Street Glide in Baltimore may be improved with an upgraded infotainment system through features like a bagger kit, enhanced wiring, a radio kit and a lower speaker kit. Your bike's appearance may be customized with limited edition paint features, unique lamp mounts, enhanced brake lights, various styles of license plate mounts and upgraded tires. Some of the many additional accessories that can be installed on your Street Glide for 2019 include upgraded handlebars, interior lighting kits, fender adapter kits, a cooling fan, an adjustable air deflector, a chopped engine guard and more. When you stop by our local dealership soon to check out the 2019 Harley-Davidson Street Glide with a test drive, your salesperson can tell you about these and other accessories that can enhance your ownership experience.
While our established dealership in Baltimore offers an extensive selection of current models to choose from, this mid-level Touring bike may be the right one for you to take home soon. The 2019 Street Glide has the perfect combination of iconic yet modern style, high-tech features, customizable options and performance capabilities to live up to your high expectations. Now is a wonderful time to contact our dealership for more information about the Street Glide and to learn about availability for a test drive.