2020 Harley-Davidson CVO Tri Glide in Baltimore MD
2020 Harley-Davidson CVO Tri Glide in Baltimore MD
View Inventory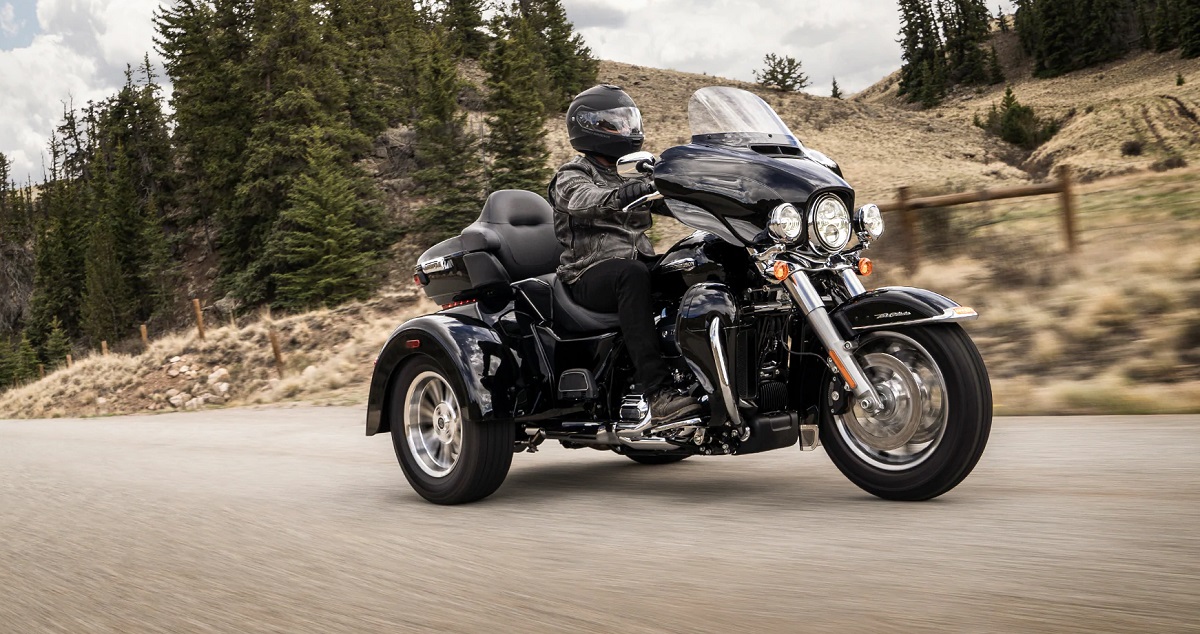 2020 Harley-Davidson CVO Tri Glide in Baltimore MD
The 2020 Harley-Davidson CVO Tri Glide is the trike that delivers all of the essential features and abilities that you need in a new ride, and it brings several exciting improvements that were not offered in the 2019 model. Our helpful Baltimore-area sales associates are thrilled to be your trusted source for detailed information about this updated trike. We are available to assist with your review of its capabilities and features as well as with your comparison of it against some of our other models, and our sales team is excited to tell you about its availability at our dealership.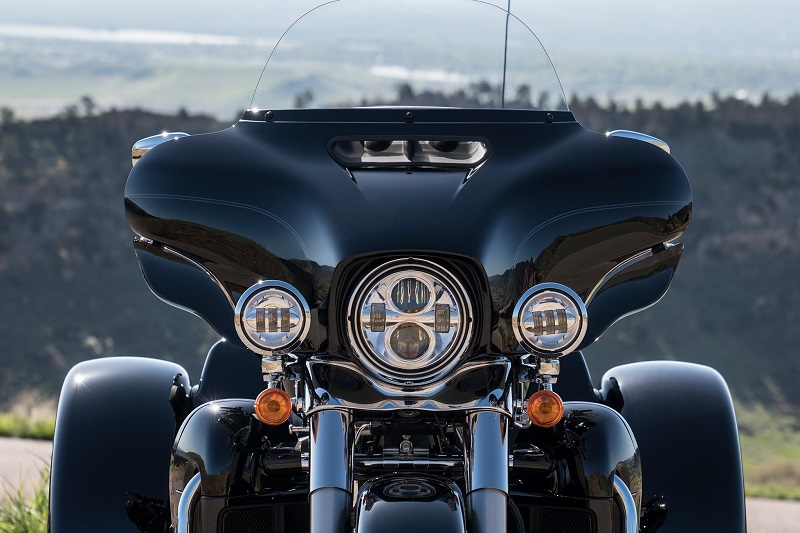 A Commanding Presence on the Road – 2020 Harley-Davidson CVO Tri Glide
From front to rear, the 2020 Harley-Davidson CVO Tri Glide has design elements that get it noticed and that instill pride of ownership at the same time. You may immediately discover that the trike is available in a stunning dual color scheme that flows from the sculpted fairing, through the peanut-style tank and across the hard trunk area at the rear. An angled fork connects the machined front wheel to the rider's handlebars and dashboard. The advanced dashboard is protected by a modified wind guard, and it features digital and analog components. A black, molded seat ensures the driver's comfort, and a passenger can sit at an elevated perch behind the driver. At the rear, Tomahawk-style wheels are protected by huge fenders. Storage space is available on a mounted luggage rack and in the enclosed trunk space with a locking mechanism. You can see that the design of the 2020 Harley-Davidson CVO Tri Glide is as functional as it is appealing.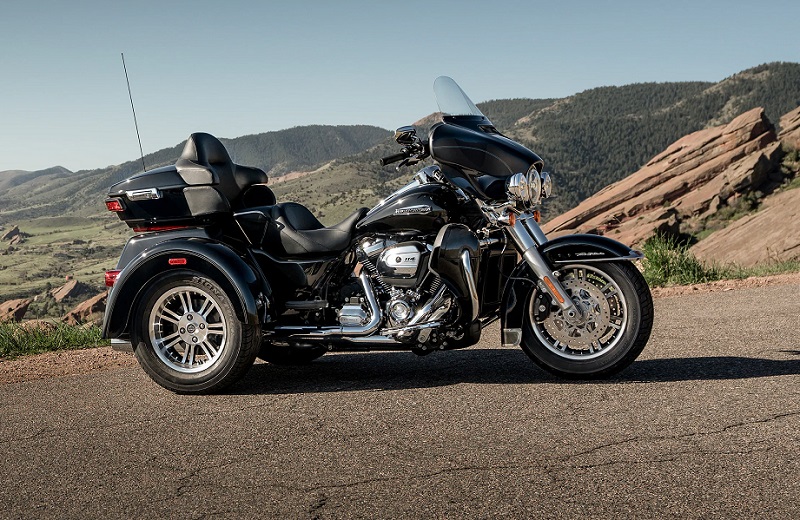 Refined Yet Powerful Performance – Harley-Davidson CVO Tri Glide
This innovative trike has the power that you expect from a Harley-Davidson vehicle, and its aggressive capabilities are checked by the trike's touring features. Power is generated by a Twin-Cooled Milwaukee-Eight 117 powertrain. The smooth ride is bolstered by hand-controls for the dual-bending valve front suspension system and the emulsion rear suspension system. The 2020 Harley-Davidson CVO Tri Glide also comes with cruise control, anti-locking brakes, a Reflex defensive rider system, electronic sequential port fuel injection, a fixed front piston, a rear floating piston, an integrated parking brake and several other items. When you connect with our Baltimore-area sales associates soon to learn more about the 2020 CVO Tri Glide, you can inquire about test ride availability.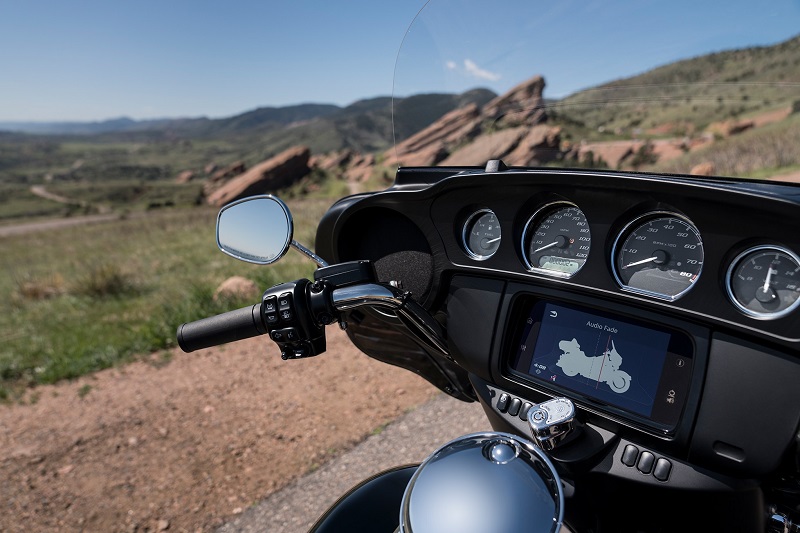 All of the Features You Want – 2020 Harley-Davidson CVO Tri Glide
While some Harley-Davidson trims are stripped down the studs and give you a bare bones riding experience, the 2020 CVO Tri Glide is not one of those vehicles. This impressive trike is loaded with exceptional technologies and features that elevate your ride and that promote the comfort of your passenger. Both the driver and the passenger will appreciate supported, heated seats as well as music from a premium radio system. Technologies include Bluetooth connectivity, a security system, USB ports, voice recognition with text-to-speech tech for multiple languages, a rider-passenger intercom system, SiriusXM radio presets, USB ports, a Boom! Box infotainment system, high beams, foglamps, an LED headlight and many other items. With so many standard items included on the 2020 Harley-Davidson CVO Tri Glide, this vehicle undoubtedly has all of the equipment that you are hoping to find and may even deliver a few extras.
The 2020 Harley-Davidson CVO Tri Glide elevates your current riding experience through its impressively smooth and powerful performance and its high-end features. If you are ready to admire the enviable style of this trike in person, connect with our Baltimore-area sales associates to inquire about its availability for a test drive. We are happy to stay in touch with you about inventory and availability until you area ready to make your purchase.