Compare 2022 Harley-Davidson® Nightster™ vs Sportster® S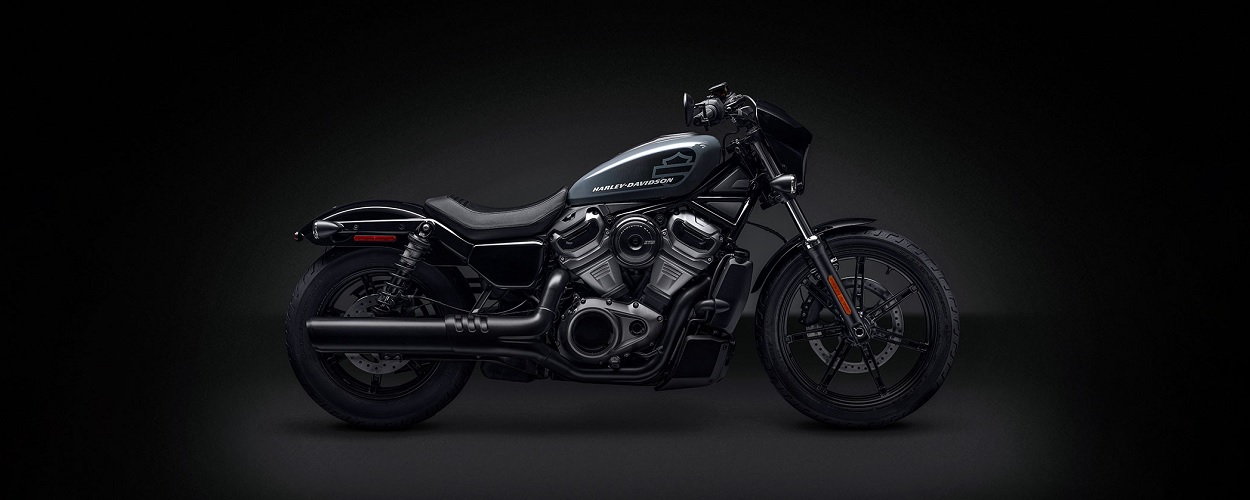 View Inventory
For 2022, you may have noticed that two outstanding new H-D® Sports models are currently available: the 2022 Harley-Davidson® Sportster® S and the 2022 Nightster™. When comparing the Harley-Davidson® Nightster™ vs Sportster® S, you will notice some distinct similarities and differences. Each of these updated Harley-Davidson® motorcycles has been equipped with brand new features. They also both have excellent Liquid-Cooled Revolution Max engines. However, in design, they differ significantly. So, the choice between them can be a tough one. We've put together a helpful comparison to make your decision less complicated. Check it out to figure out which bike is best for your applications! Looking to learn more regarding either of these 2022 H-D® Sport models? Contact Harley-Davidson® of Baltimore! Our team is here to help.
About 2022 Harley-Davidson® Sportster® S
The Sportster® S is the foremost chapter in a completely new book of Sportster® superiority. Originally, the Sportster® legacy was born in 1957. Since the start, these motorcycles have outperformed the competition. Now, they have been fully rebuilt to blow away the expectations of today's selective riders. With modern amenities, contemporary design features, and various accessories, the latest Sportster® S models are like nothing else. The 2022 H-D® Sportster® S is ideal for riders who:
Love classic Sportster® looks but also want muscular modern updates
Want power and performance with evolved technological updates
Have been looking for a versatile and powerful thrill ride
Join The Latest Power Revolution
This Sportster® has an incredibly powerful 1250T Revolution Max powertrain. The 1250T Revolution Max engine offers liquid-cooled performance with double overhead camshafts. It also has variable valve timing. These features offer loads of torque and an immediate powerband that surges smoothly and maximizes your control.
Make The Sportster® S Perfect for Your Lifestyle
Are you ready to make this Sportster® S your own? If so, you will find that Harley-Davidson® offers many awesome parts and accessories to take your Sportster® S to new levels of glory. Mid-control kits are available for comfort and styling while engine guards and quick-release windshields can be added to deflect the elements. Want more comfort and versatility? Add a pillion and backrest for two-up riding! Sleek tail bags are available as well so that you can store your essentials. Color options like Mineral Green Metallic, Vivid Black, and White Sand Pearl help you access the specified look you want to achieve. To learn more about 2022 Sportster® S appearance packages, accessories, or parts, contact our dealership.
About the 2022 Harley-Davidson® Nightster™
An instrument of epic expression, this dreamy speed machine was crafted from a Harley-Davidson® legacy of powerful performance. A vehicle rooted in a chronology of authenticity and resilience, it achieves an ambiance depth that goes way beyond form and functionality, creating emotional responses 65 years in the making. One look and you'll see why the strength and fortitude of this genuine Sport model have classic Harley-Davidson® enthusiasts singing its praises. The airbox cover nods to the Sportster® lineage while 19-inch front and 16-inch offset rear wheels deliver distinctive style and nimble performance. The Nightster™ then has a Revolution Max 975T liquid-cooled engine. The 2022 Nightster™ is ideal for riders who:
Crave classic authenticity with modern performance amenities
Appreciate the history and heritage of Sport model motorcycles from Harley-Davidson®
Desire a nimble and quick motorcycle with sharp handling and a classic Sportster® silhouette
Classic Customizable Design with an Updated Lightweight Frame
The Nightster™ replaces traditional hoop-style frames with a powertrain that is a stressed member of the design. This unique powertrain composition significantly reduces weight and results in a responsive and stiff chassis. Every part of this frame has been designed for strength, compact capability, and lightweight agility. Enhance the classic design of this motorcycle by choosing the color options you like most. Color options for 2022 include Gunship Gray, Redline Red, and Vivid Black. This motorcycle is the ultimate canvas for riders who want to push through barriers and create an individualistic experience.
A Collection of Confident Technologies
The 2022 Nightster™ comes equipped with an advanced collection of technologies designed to increase your confidence during unexpected situations in town or on the highway. These technological advancements are ideal for adverse road conditions and inclement weather. Rider Safety Enhancements help you easily adjust your traction, deceleration, braking, and acceleration.
If you are still unsure of which motorcycle to get, we invite you to come to our Harley-Davidson® dealership and take a test ride! Our team of skilled Harley-Davidson® enthusiasts can answer your 2022 Sport series questions and help you find your dream bike.