New Harley-Davidson Research 2020 Harley-Davidson Street Glide near Washington DC for Sale in Baltimore, MD
Research 2020 Harley-Davidson Street Glide near Washington DC
2020 Harley-Davidson Street Glide
Harley-Davidson actively improves upon its current models to deliver a next-level ride year after year. If you are preparing to elevate your time on the road with a new motorcycle, you may be wondering what the 2020 Harley-Davidson Street Glide brings to the table. The Street Glide has been one of the more popular models in the Touring class, and the latest version will undoubtedly impress you from your first peek at its style. As is the case with previous model years, the 2020 Harley-Davidson Street Glide near Washington DC has an edgy, machined look that combines with the perfect blend of modern comforts and tech features. The best way to learn more about what the 2020 Street Glide offers and to receive regular updates is to connect with our motorcycle dealership's knowledgeable sales associates serving Washington DC area.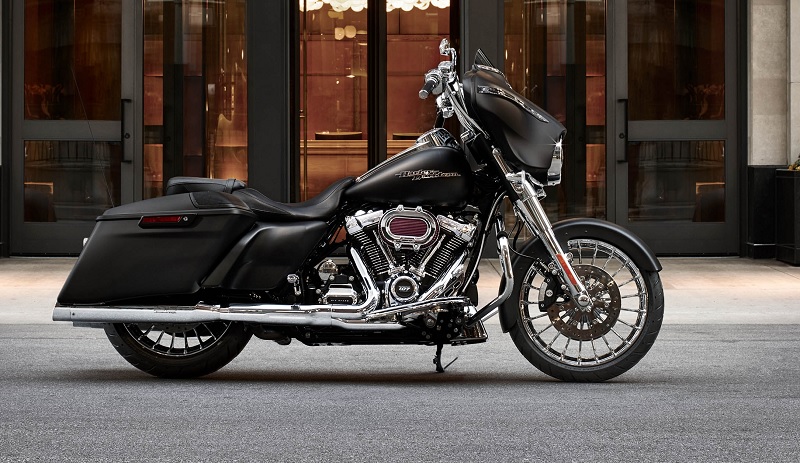 Sleek, Raw Style
When you compare the style of the 2020 Harley-Davidson Street Glide to the look of last year's Street Glide, you will notice numerous similarities. The motorcycle exudes power visually through its Cast Enforcer II aluminum wheels that deliver a machined look. The road-gripping tires are defined by a chrome turning fork that flares out as it approaches the batwing fairing. The body-colored fender adds a sleek touch to the front of the bike. The fairing points outward into the chrome-trimmed headlight, which has a throwback round shape. Your ride is enhanced by a well-placed air intake vent and a modest wind blocker. The short, chrome handlebars feature comfortable handgrips and place essential controls at your fingertips. Numerous instrumentation and entertainment technologies are accessible through the dashboard. On the body-colored nacelle, the logo adds classic charm, and this logo's chrome finish is highlighted by the pronounced mechanical equipment that sits just below the nacelle. The nacelle's angle flows fluidly into a scooped seat in black. The dual tailpipe and the hard saddlebags extend to the rear to enhance the bike's visual sense of movement and power. This year's color options are midnight blue, black denim, barracuda silver, stiletto red, vivid black and teal. You can see that the 2020 Harley-Davidson Street Glide near Washington DC features the modern appeal that you want in your next motorcycle, and this is combined with the coveted, iconic style that is associated with the brand.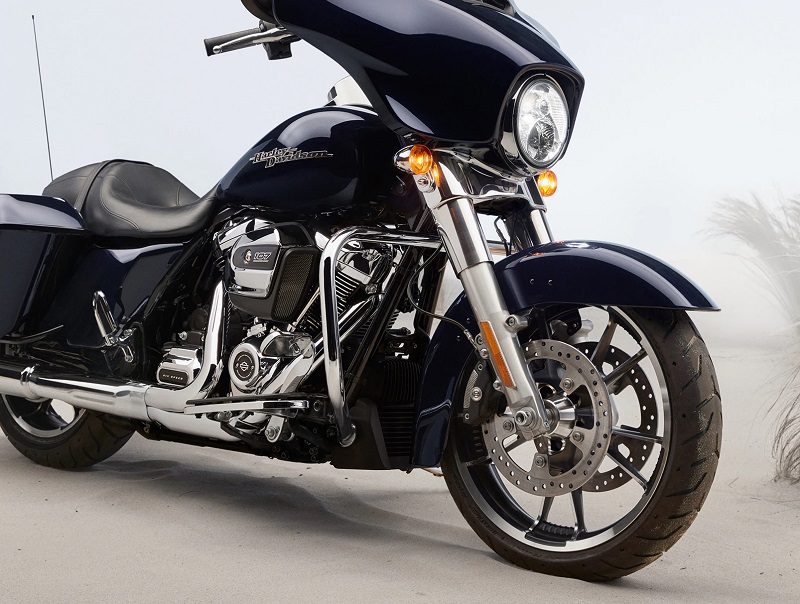 Growling Power
Our sales reps serving the Washington DC area are excited about the capabilities of the 2020 Street Glide, and we are eager to assist with a road test soon based on availability. The growling power of the 2020 Harley-Davidson Street Glide is generated by a Milwaukee-Eight 107 motor. Its incredible power is moderated through well-designed Brembo brakes with independent anti-lock functionality. Regardless of the road conditions that you face while cruising around town on your Street Glide, the bumps in the road will be buffered by an advanced suspension system that is mated to hand-controlled rear shocks and high-performance capabilities across the front and rear. The latest Street Glide model also boasts a refreshed chassis to further improve performance. We are ready to tell you more about what you can expect from the new Street Glide's performance, and we encourage you to contact our Harley-Davidson sales associates soon.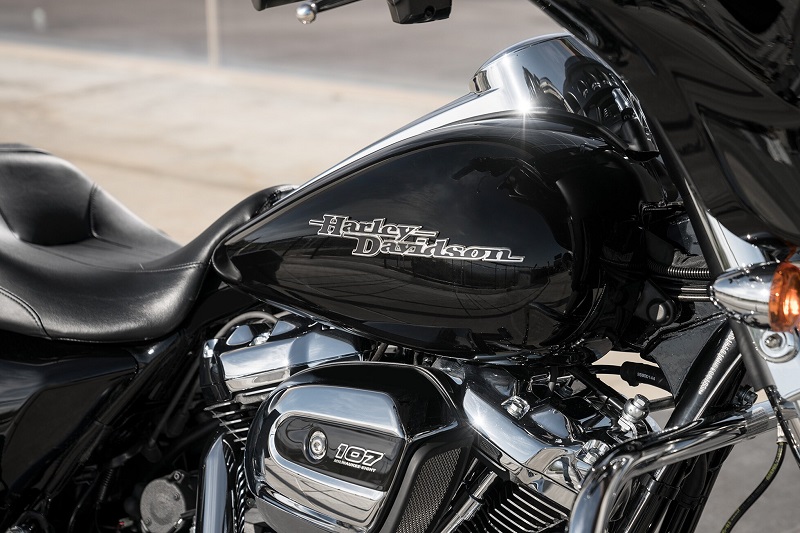 Modern Tech and Comfort Features
When you get to know more about the 2020 Harley-Davidson Street Glide near Washington DC, you will see that this is not a stripped-down bike. Instead, it is loaded with exceptional features that ensure modern comforts can be enjoyed across every mile traveled. This begins with a GTS infotainment system and a BOOM! Box 4.3 audio system. These are both accessible through an easy-to-use interface mounted to the dashboard. The modern look of this interface is combined with analog driver's instrumentation gauges, which remind you of the brand's incredible tradition while you cruise around town. The circular speakers are embedded on the flanks of the dashboard, and these may be boosted by your option to upgrade to a premium sound system. Other standard or optional equipment that you may enjoy on your Street Glide for 2020 are Bluetooth hands-free calling, text-to-speech tech, SiriusXM satellite radio, daytime running lights, voice recognition in several languages, a foglamp, a security system, a USB port, cruise control and a few other items.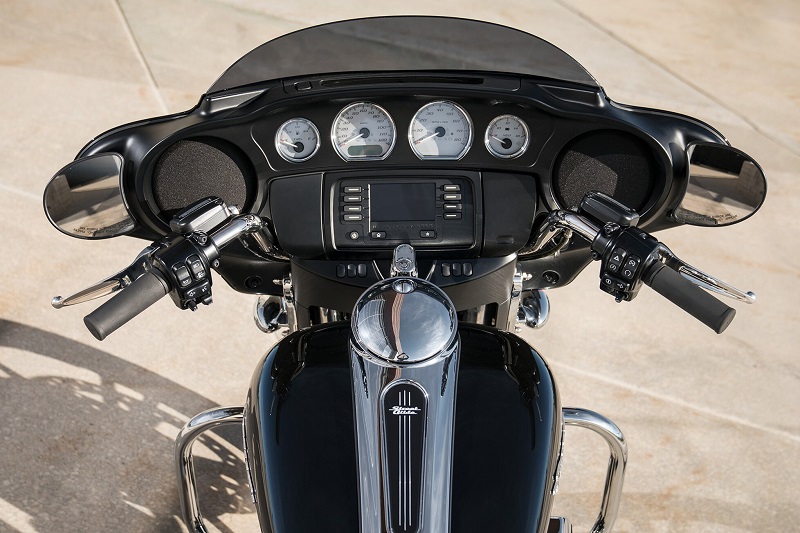 Street Glide Customizations
If you are thinking about taking home the 2020 Street Glide soon, you may be curious about the accessories that are available specifically for this model. Today's models are all available with unique equipment options that improve tech, performance, style and more to the rider's specifications. Some of the many options available for the 2020 Street Glide are a 7-inch projector headlamp, a front-end kit, a turbine-style wheel, a chopped guard for the engine, a footboard kit for the rider, a Screamin' Eagle Stage II power feature, a Tour-Pak storage compartment with a chopped style, a license plate holder with a curved LED light, mini-ape handlebars and a few other items.
Through our Harley-Davidson dealership serving Washington DC area, you can stay informed about the availability of the new Street Glide and learn about its features. Now is a wonderful time to connect with our sales associates and to get your questions answered about this stunning model.