New Harley-Davidson Research 2020 Harley-Davidson Street Glide Special near Washington DC for Sale in Baltimore, MD
Research 2020 Harley-Davidson Street Glide Special near Washington DC
2020 Harley-Davidson Street Glide Special
The next motorcycle that you buy should perfectly meet your need for adrenaline-boosting performance and your desire for edgy style. The Street Glide Special stands out in Harley-Davidson's Touring line with its darkened features, and it may easily live up to your expectations. The 2020 Harley-Davidson Street Glide Special may impress you more than its predecessors thanks to a few small updates. Through our trusted motorcycle dealership serving Washington DC area and surrounding communities, you can explore all that the new model year brings to the table.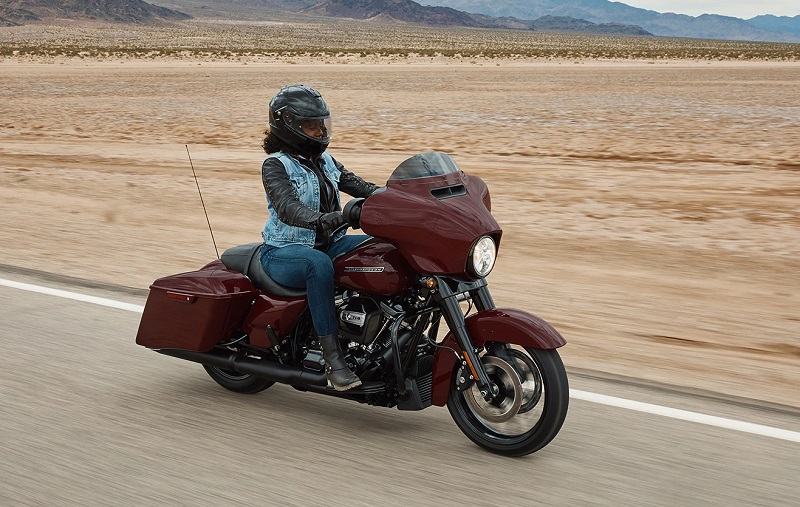 Dark, Inspired Style
When you first glimpse the 2020 Harley-Davidson Street Glide Special near Washington DC, you will immediately fall in love with its unique spin on the brand's iconic style. From front to rear, all of the equipment and components that normally would have a chrome finish on other Harley-Davidson models have a matte black finish. This gives the bike a menacing, dark quality. The color scheme is uniquely combined with the modern design elements that are found on the standard Street Glide model. This includes a 19-inch Prodigy wheel with a road-hugging tire at the front. The 18-inch tire in the rear is flanked by body-colored storage compartments. These locked compartments flare to the rear to deliver a sense of fluidity and motion. The smoky spokes in the front wheel are enhanced by a thick, tapered tuning fork in black that flows upward into the body-colored batwing fairing. The fairing protects the black handlebars with a comfortable grip feature. The fairing's nose points downward into the large, projector-style headlight, which is rounded to deliver the iconic class. The driver is protected by a cropped, tinted wind guard. The nacelle has the line's signature shape, and it incorporates a modern spin with the logo in block lettering. The black seat has a sharp scoop for the comfort of the driver, and it rises prominently in the rear so that the passenger enjoys superior visibility. Before you can take your new 2020 Street Glide Special home from our dealership serving the Washington DC area, you will need to select your preferred body color. The options for the 2020 model year are Vivid Black, Performance Orange, Stone Washed White Pearl, River Rock Denim Gray, Billiard Burgundy, Scorched Orange with Silver Flux and Zephyr Blue with Black Sunglo.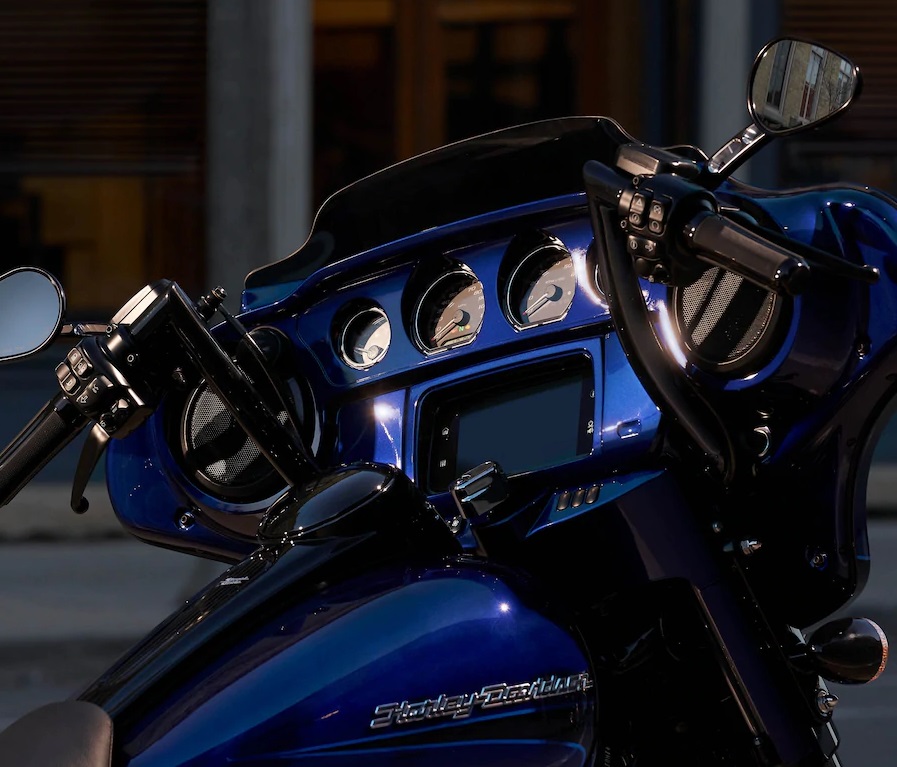 Responsive Power on the Road
When you have the opportunity to take the 2020 Harley-Davidson Street Glide Special near Washington DC out for a ride, you may immediately appreciate the rumble of the bike's incredible power. This power is generated by a Milwaukee-Eight 114 engine, which is a step above the standard Street Glide's engine. You will be able to retain complete control over your new bike's power through the Reflex-Linked Brembo brakes featuring anti-locking brake technology and four fixed pistons. The popular Defensive Rider System is offered as an optional upgrade for the new Street Glide Special. If you incorporate this system into your riding experience, you can appreciate improved braking control as well as a souped-up chassis and powertrain. All Street Glide Special bikes for 2020 come with hand-controlled rear shocks, cruise control, an advanced independent suspension system, electronic sequential port fuel injection and additional equipment. We know that you have any questions about the Street Glide Special for 2020, and we are eager to answer those questions and to support your thoughtful motorcycle selection.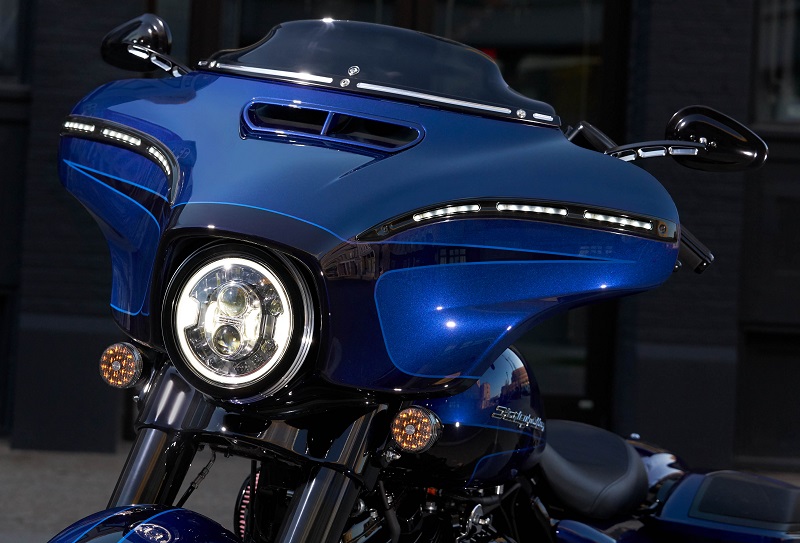 Desired Features
If you are thinking about taking home the 2020 Harley-Davidson Street Glide Special near Washington DC soon, you understandably need to know if it has the tech and convenience features that you prefer to have while you are on the road. The new Street Glide Special will not disappoint you thanks to its lengthy list of standard and optional equipment. For example, you may appreciate jamming to your favorite tunes through the SiriusXM satellite radio resets and the sound system featuring 6.5-inch BOOM! Audio speakers. Your new bike may also have infotainment system equipment controlled through a user-friendly display screen, a security system, hands-free Bluetooth calling, a USB port, multiple languages for speech-to-text and voice recognition.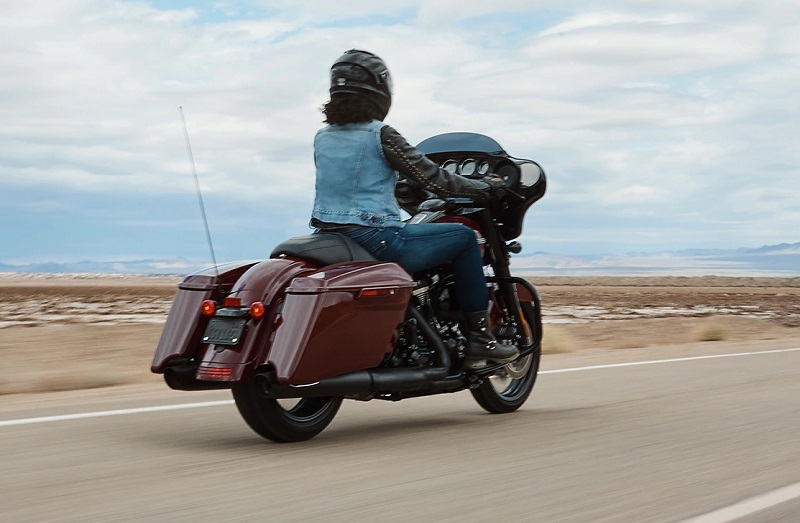 Model-Specific Accessories
The 2020 Harley-Davidson Street Glide Special is amazing fresh off of the lot, but we know that many of our customers enjoy making their bike as individualized as they are. At our motorcycle dealership, you have the ability to choose from an exceptional range of model-specific features that can be used to adjust your riding experience, your comfort, your bike's appearance and more. Some of the many model-specific accessories that you could customize your Street Glide Special with are an amplifier kit, a Screamin' Eagle Stage IV engine kit, several styles of engine covers, numerous seat styles, speakers for the saddlebag lids, heated hand grips, an inner fairing cover that corresponds with your bike's body color, adaptive lighting for the LED headlamp, a splitter wind guard, black footrest inserts and other equipment.
You can see that the Street Glide Special for 2020 has everything that you are looking for in a new motorcycle. If you are ready to get to know more about the latest model, reach out to our Harley-Davidson sales professionals serving the Washington DC area for personalized attention and comprehensive answers to your model-specific questions.